Style Makeover With Soneide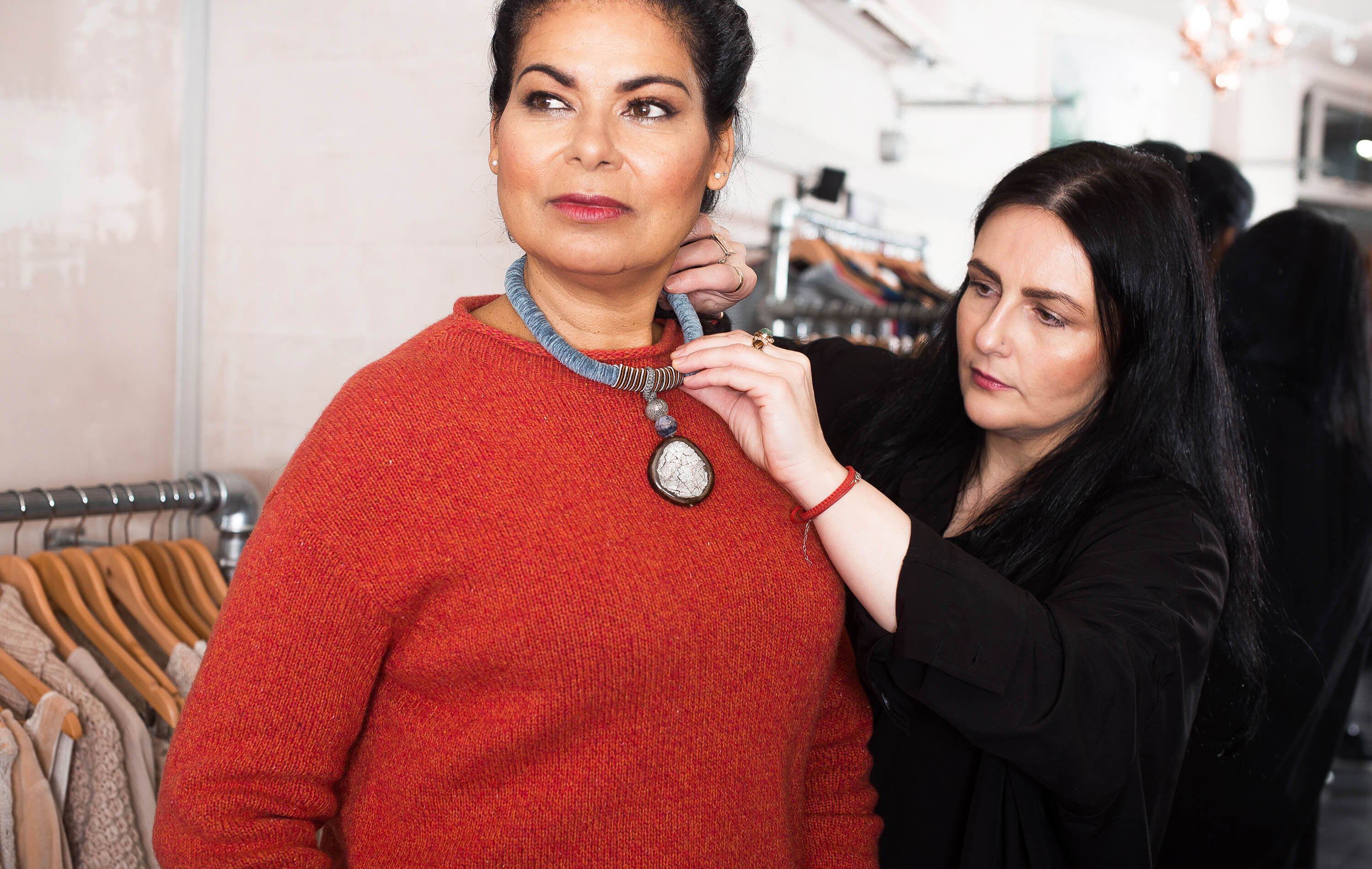 ---
We recently invited one of our wonderful customers, Soneide to our Oxford store to enjoy a very personal make over service. Head stylist, Veneta chose outfits based on Soneide's desire to build a more confident approach to the decisions she makes on choosing key pieces. Our oxford boutique offers the perfect environment to fully appreciate the designer collections first hand.
---
See how we gave customer Soneide a new outlook on her style.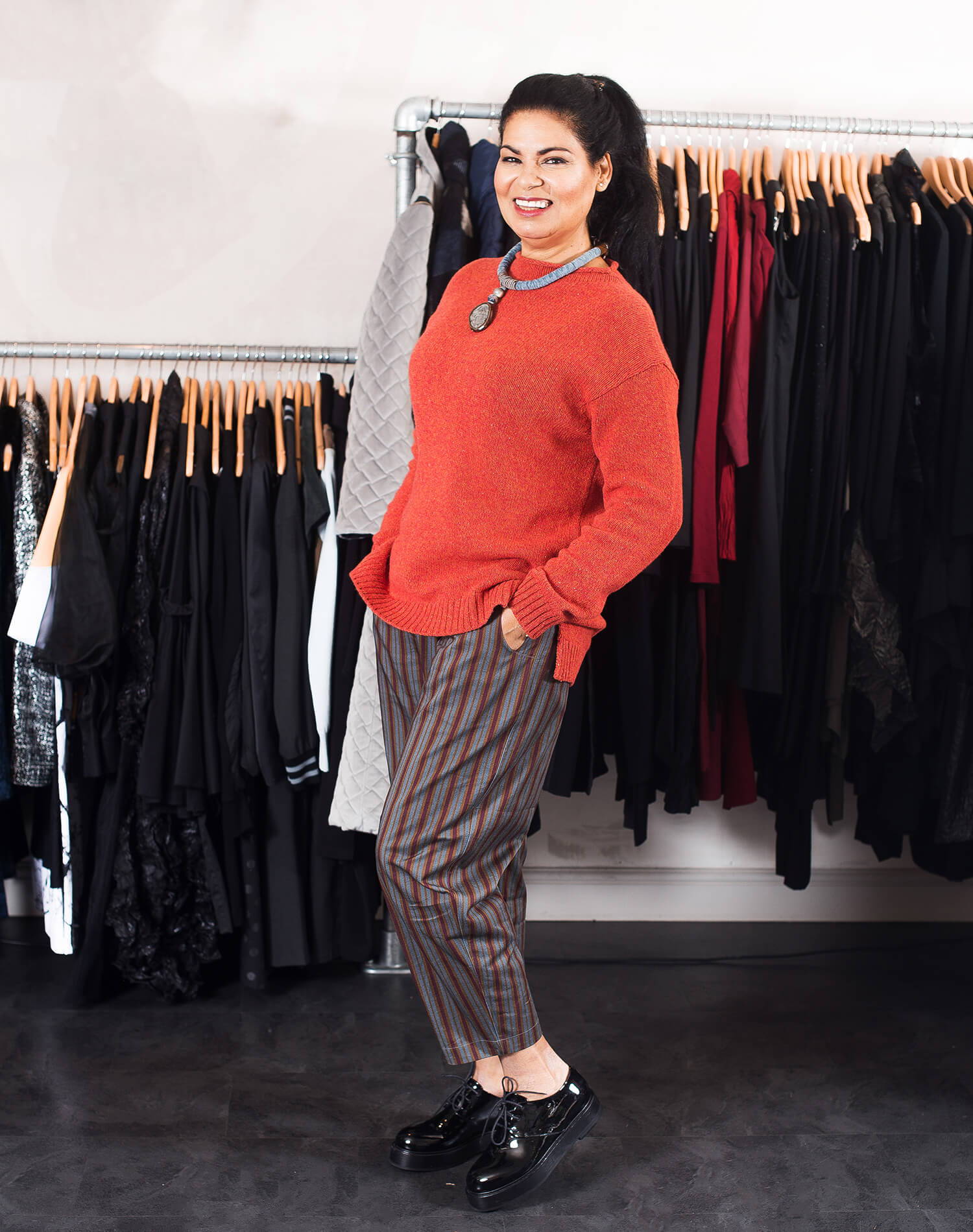 How would you describe your usual personal style?
"My style is super casual and practical.
"
---
Soneide loves the casual look, so pairing TM Collection and Niù's AW19 pieces together creates a perfect day-to-day look. Adding a necklace finishes off the outfit.
---
---
---
What have you enjoyed most about the styling?
"Everything was a wonderful experience, very relaxing, I felt like a diva! From head to toe I loved those fantastic clothes and makeup!."
---
Anett Rostel encapsulates a contemporary look to her pieces. This a-line dress is perfect for your party occasions. Soneide wanted to experiment with colour so adding the necklace tied the look together beautifully.
---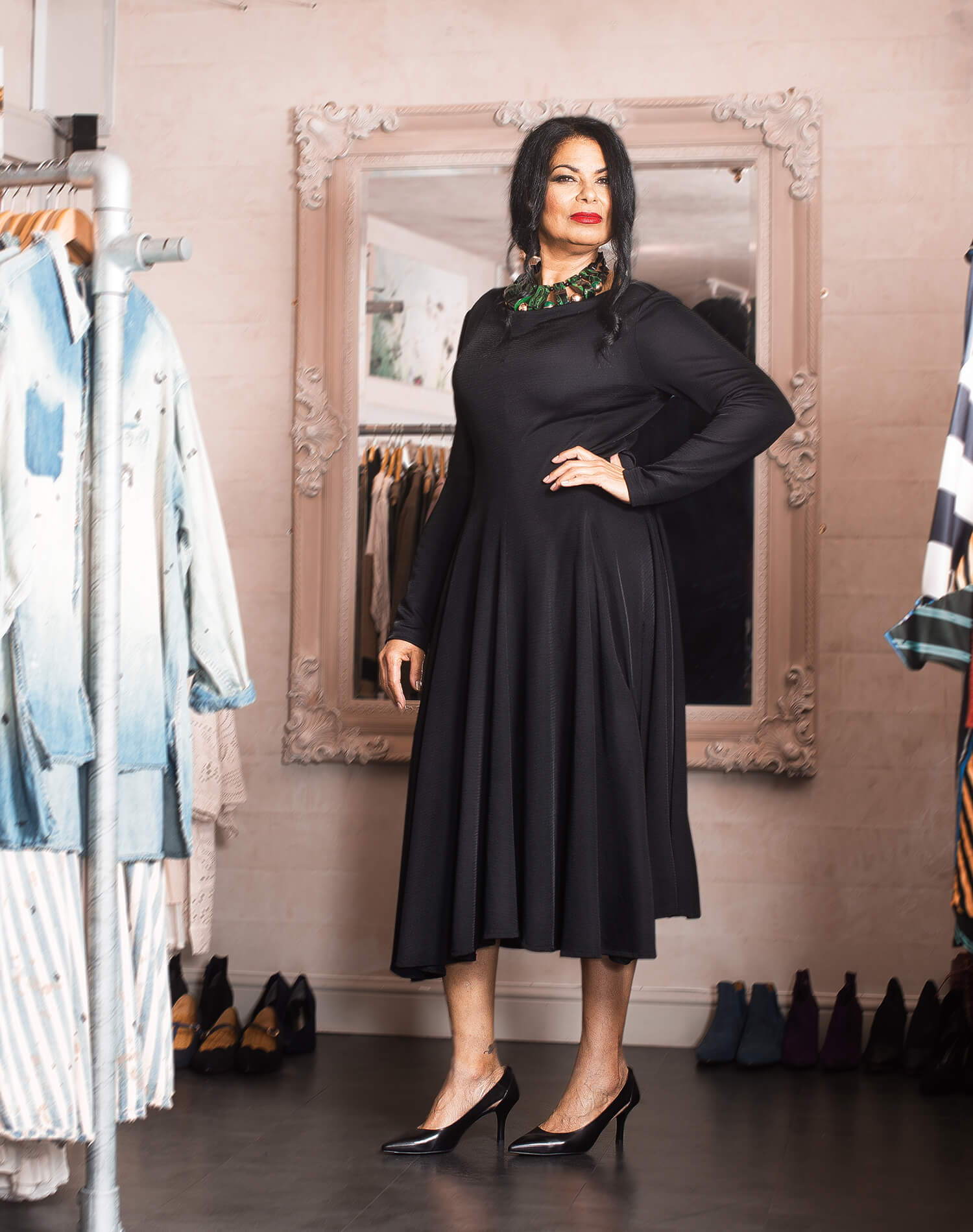 ---
Considering body shape, skin tone, fabric cuts and textures at Olivia May we select items based on the needs of each individual customer. Head stylist Veneta, strongly believes that our responsibility as a business is to ensure each outfit is carefully selected to accommodate personal tastes. This is why we see customers returning season on season.
---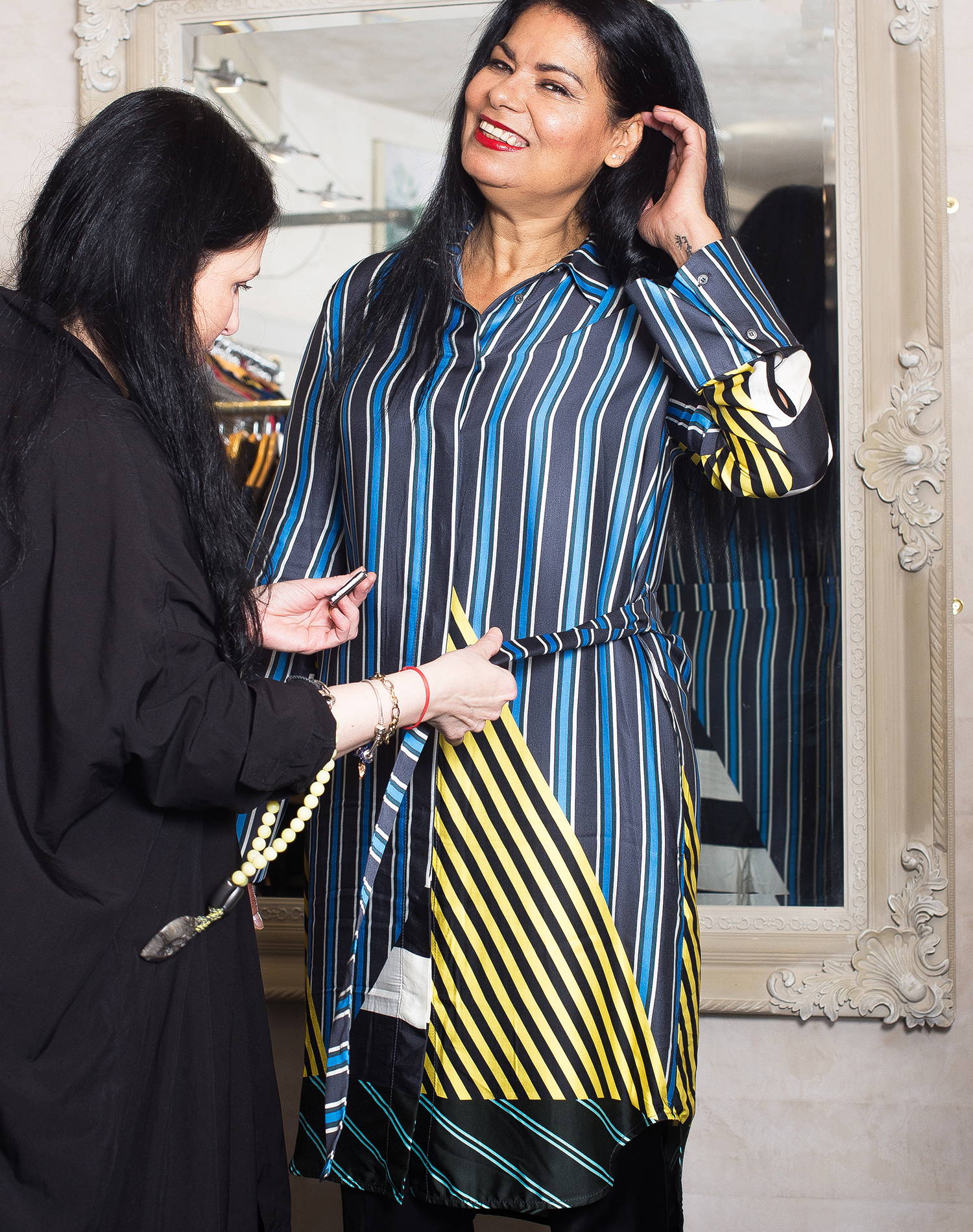 What was your favourite outfit from the photoshoot?
"I loved it all! All colours and shapes really suited me, but the second one was so beautiful and I was amazed when I've looked myself in a mirror.."
---
A bold colour palette is key for Autumn Winter. Beatrice B embraces this with strong prints that will carry you through this season. Although practical, Soneide looked ready for party occasions. Adding the belt of the dress creates a feminine silhouette.
---
---
Would you recommend a styling session with us to family and friends?
"Absolutely! It was an amazing opportunity and now I know the best colours and design to compliment my complexion and body shape. I can't recommend Olivia May team highly enough!."
---
While still keeping close to Soneide's original style, we wanted to bring new styles and colours that would work beautifully. Our Head Stylist, Veneta, included casual looks, from TM Collection and Niù, to party styles, from Anett Rostel and Beatrice B.
---
---
"Be the best version of you."
Olivia May offers effortless fashion for the contemporary woman. You too can take part in one of our styling sessions where you can enjoy a personalised introduction to each season. Enjoy a one-to-one styling appointment with Veneta, Olivia May's head stylist, talk personal style and all things fashion and lifestyle. Booking essential. Call ahead and we'll have pieces ready and waiting for your arrival. Look out for new dates for our Styling Sunday sessions beginning in 2020.
---
No obligation, its totally FREE! But booking is essential as appointments fill up fast! Appts (usually 1-2 hours). To book onto a Styling Sunday session contact Oxford Boutique on: TEL 01865515336 or E-MAIL: ann@oliviamay.org
---
With special thanks to internationally commissioned Amanda Barbosa Cazzaniga for providing hair and makeup services on the to help make Soneide's day even more special. She works with her clients to create their desired looks for all special occasions. Have a look at her website via the below link.