Exclusively styled outfits in association with Smart Works Reading
Fashion | People | Lifestyle | Video
---
---
Inspirations
A vision of bringing dressing and interview coaching service to women
As Covid-19 continues to hit the economy and unemployment rates rise we all face a really challenging environment.
But, are there signs of things getting any better?
The number of job vacancies available in August was 55% higher than it was during previous months. However, there are still fewer openings than before the crisis began, so it's thanks to crucial charities like Smart Works who are continuing to support women in the workplace.
With personal coaching, styling and confidence at the core of the support, women have the opportunity to focus on building self-esteem through recruitment and employment.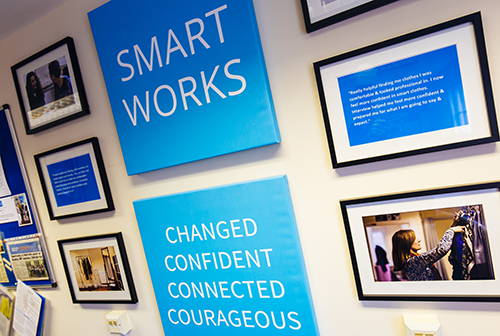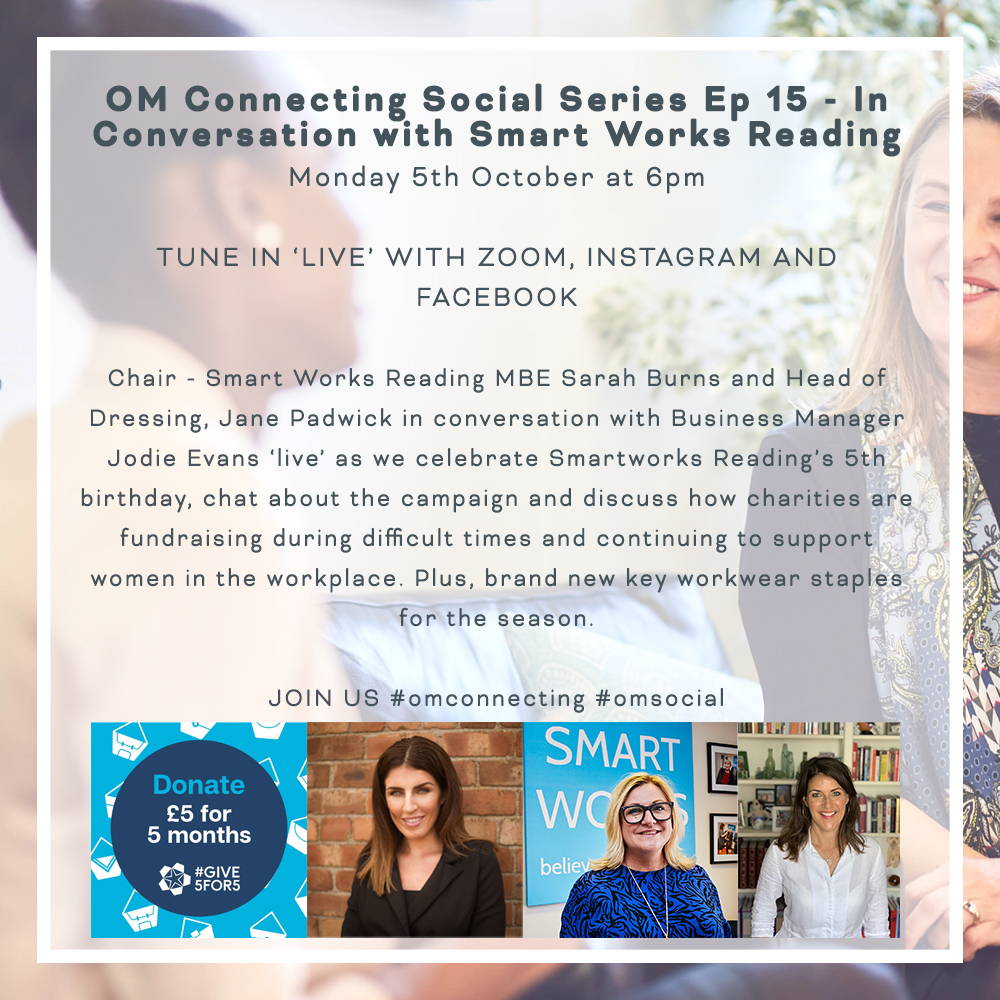 Watch our recent In Conversation with Head of Dressing, Jane Padwick and MBE and Chair of Smart Works Reading, Sarah Burns - simply head to our IGTV here.
You may remember back in June, we celebrated Smart Works Manchester's 5th birthday where the focus was on raising awareness of the great work of the charity. After a successful #5SmartYears campaign, the teams have continued to adapt to support women into work.
We are delighted to be continuing our journey with the charity and joining hands with the Smart Works Reading team to celebrate a 5 year milestone this October.
The branch who leads on a vision of bringing the dressing and interview coaching service to women within the Thames Valley, are dedicated to using the teams skills to inspire and empower women to make positive changes and realise their goals - despite this challenging environment. Their success rate remains high with over 1 in 2 of their clients going on to succeed at their job interviews.
Stay tuned for more exciting news on how you can support the #give5for5 campaign with the chance to win exclusive Olivia May giveaways.
---
News & Events
Celebrating Smartworks Reading milestone 5th birthday
#Give5for5 campaign
We are thrilled to be supporting a charity with a purpose that is very close to our hearts in the hope that we can continue to make a positive impact on the remainder of 2020 and beyond. Olivia May have teamed up with Smart Works Reading and are sharing our #give5for5 photos of items in our handbags, along with exclusively styled elevated workwear outfits that build empowerment, confidence and support with sustainable fashion, we'll be sharing posts throughout the week to celebrate and encourage you to get involved!
"We can always take on more clients, we often get referred clients from job centres, employment groups, charities and many direct enquiries within the week of their interview. We do everything we can to give women the advice, the support, time and the guidance along with the right outfit ahead of their interview to ensure they are fully prepared". - MBE and Chair of Smart Works Reading, Sarah Burns shares. 
The branch rely on a team of over 65 highly skilled, fully trained, professional volunteers to deliver their service at full capacity. This enables a client a complete outfit and accessories (to keep) and a one-to-one interview coaching session, along with support and guidance to give women the confidence, self-belief and practical tools they require to succeed at interview and start new chapters of their life. We are extremely proud to be continuing our support and raising awareness. We are helping, and so can you...by getting involved in the #give5for5 campaign. We are asking you to get involved and share a photo of 5 items you carry in your handbag via social media pages to celebrate 5 years of Smart Works Reading, you can even tag 5 friends to join you, or even make a donation direct to the charity. Stay tuned for more exciting competitions across Smart Works social pages including an IXOS Messenger Bag giveaway. 
All the funds raised will go straight back into helping the women of Reading, Thames Valley and surrounding areas transform their lives.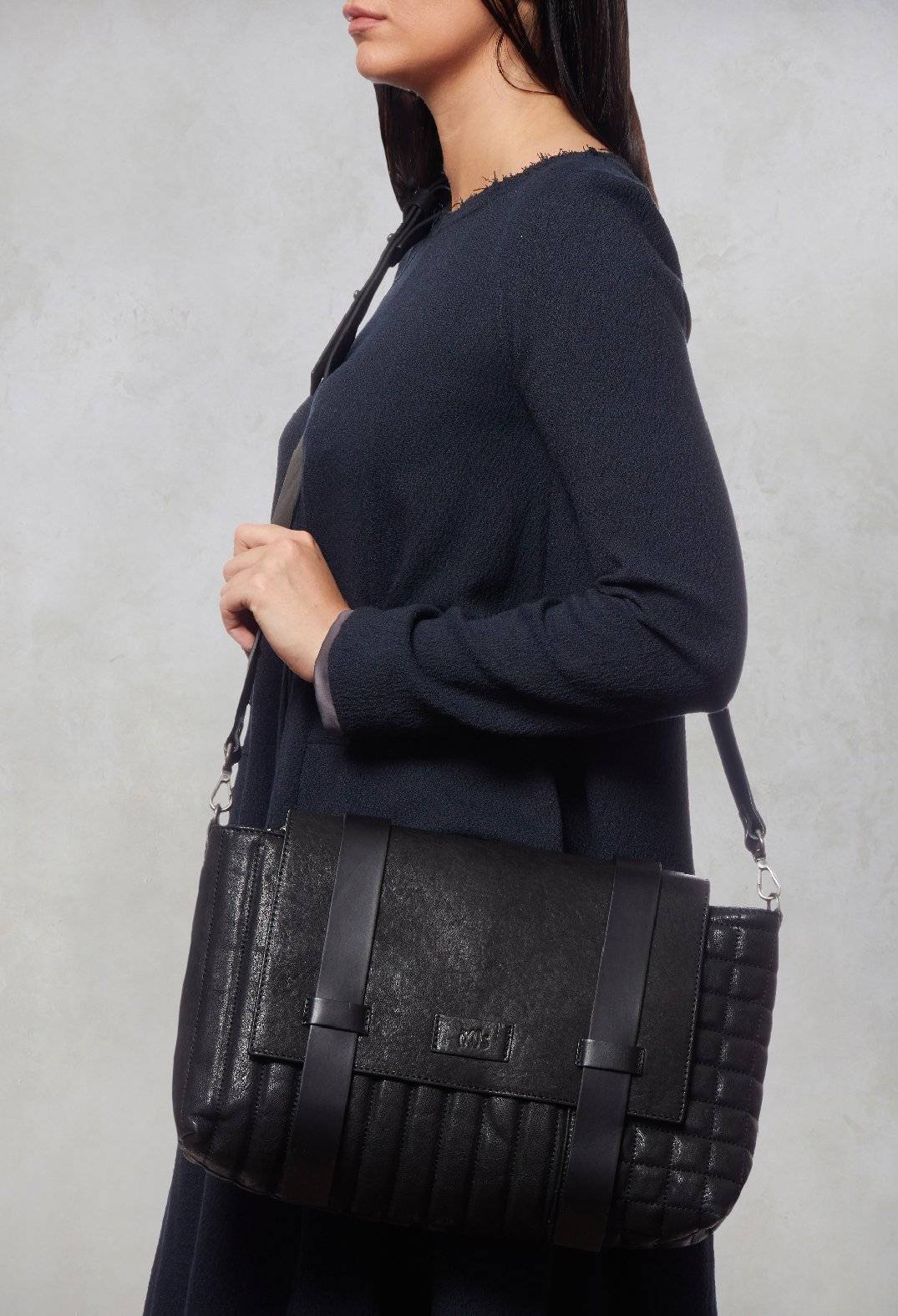 Discover the full collection of exclusively styled outfits here.
Head over to our social channels to get involved with the competition - winner picked on 16th October click here.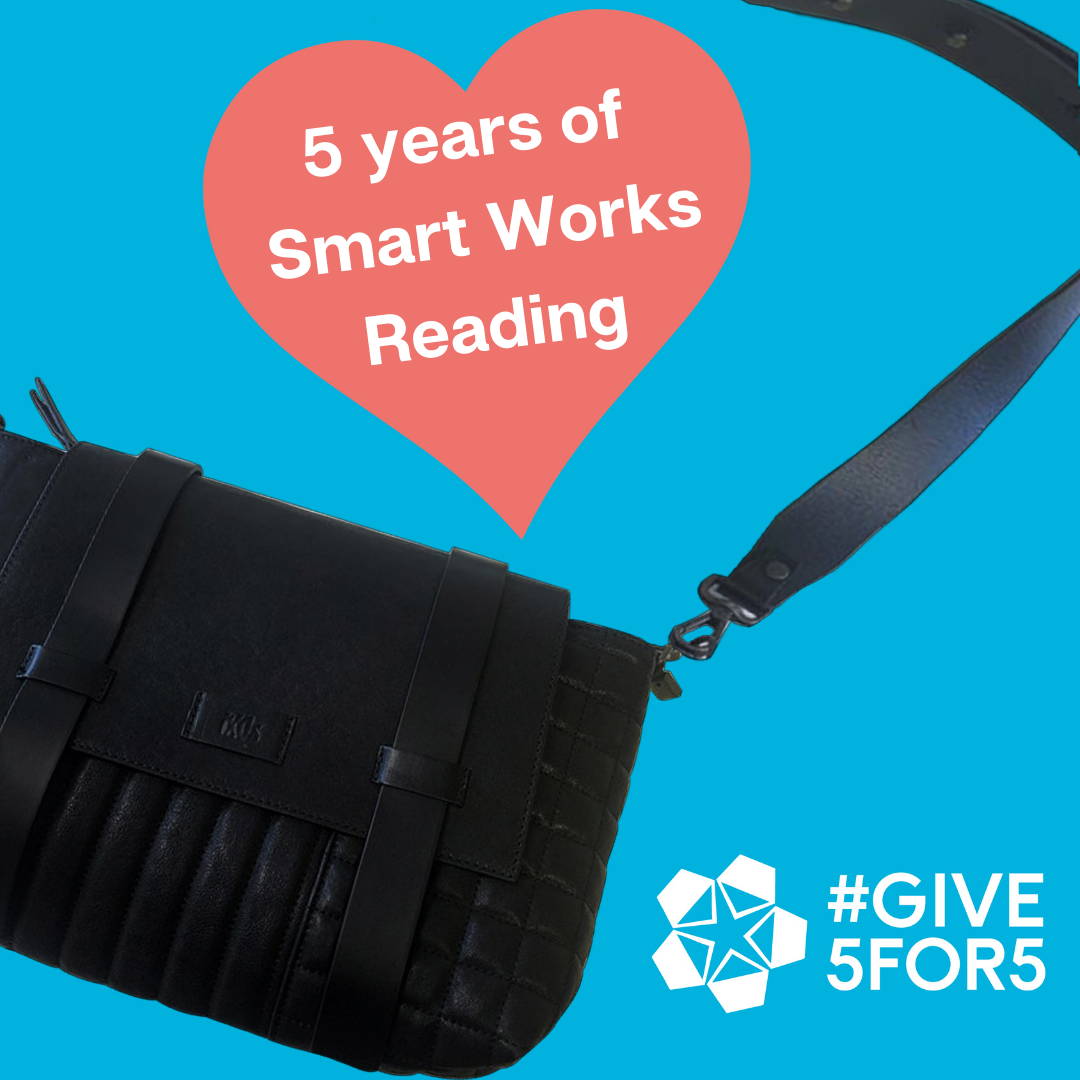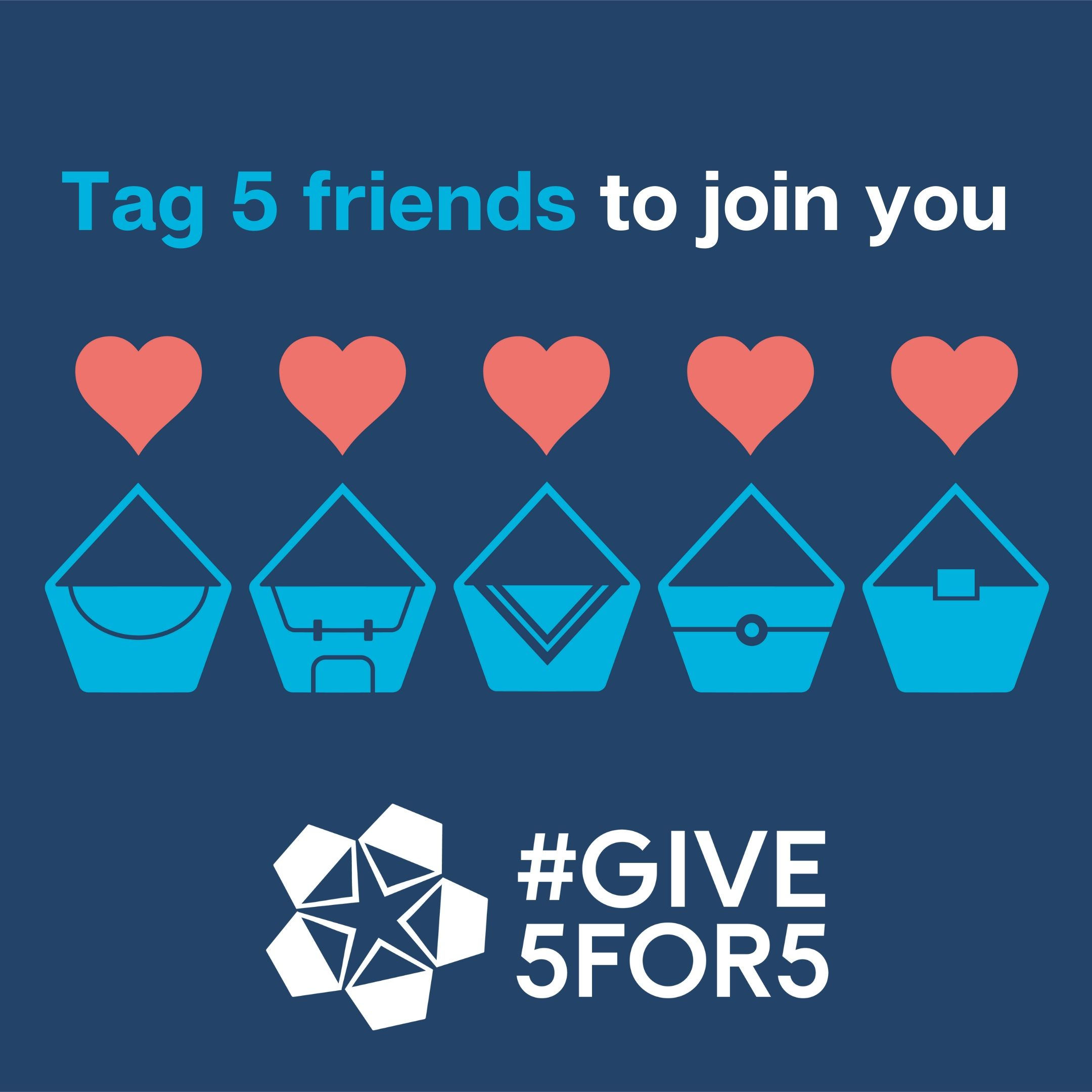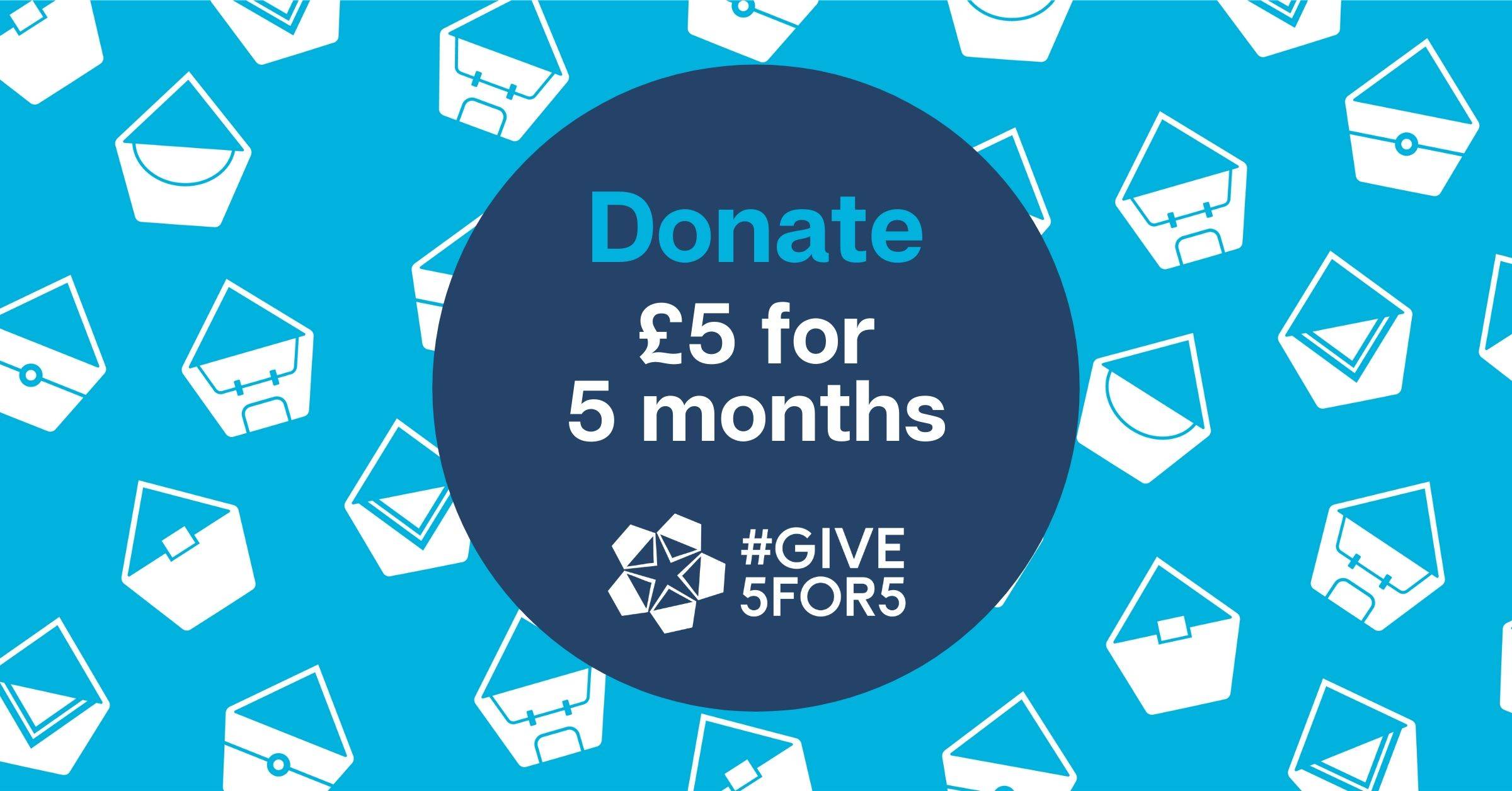 ---
Up & Dressed
Exclusively styled outfits in association with Smart Works Reading
Today is the final day of Smartworks' exclusively styled outfits in association with their 5th birthday celebrations - the incredible work of this charity that supports women 'get back into work' will continue for days, months and years to come.⁠
It costs , £400 a day, £2,000 per week to run the service that includes personalised coaching, a stylish working wardrobe and a nurturing team to support. ⁠ None of it would be possible without the community that support it made up of volunteers, events and clothing donations so what better way to close our week with a selection of handpicked pieces from the incredible team at Smart Works Reading.
You can shop the looks as chosen by them and styled by our very Head Stylist, Veneta. Thank you to everyone that has joined us to support Smartworks this week, whether that's entry to the competition, liked and shared our posts or making a donation. Our support doesn't stop there, and you can still do so via the link click here ⁠ ⁠
A huge heartfelt thank you on behalf of the Olivia May team and Smart Works, Reading.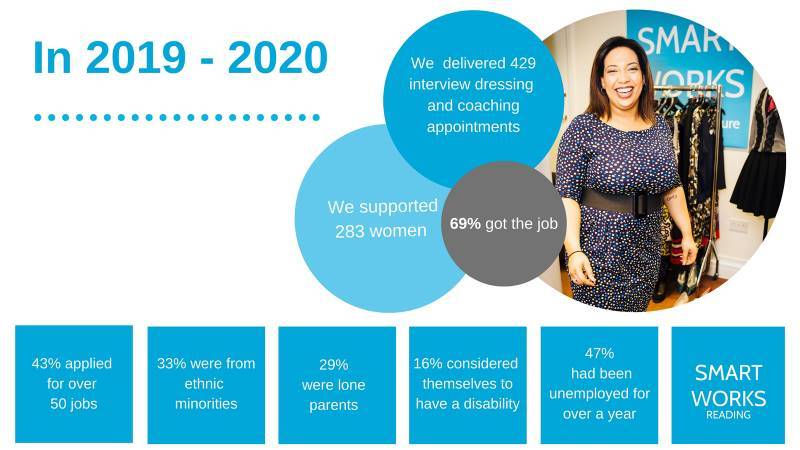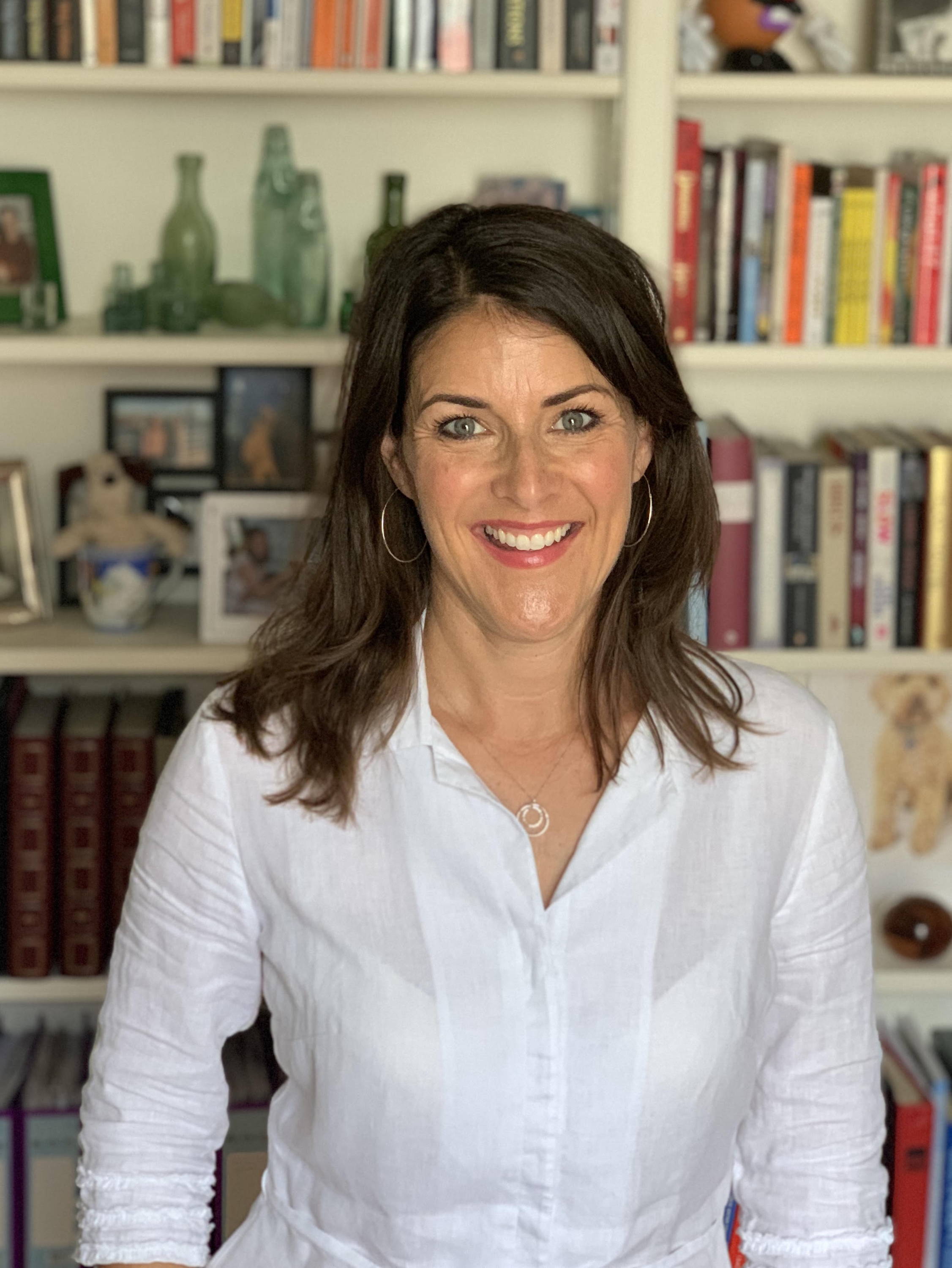 Volunteer Head of Dressing, Jane Padwick
"For a gorgeous Autumn Winter capsule wardrobe from Olivia May, I have chosen a selection of separates including a classic pair of grey straight-leg trousers with a tiny pin-stripe detail. These can be paired with any of their gorgeous tops which are a mix of classic white and bold, statement colour.
The other fail-safe item is the maxi skirt in black - another classic option with the rania blouse in white. You could also pair this skirt with the menta blouse for a bolder look.  
All items would work beautifully with brogues or a plain court shoe and perfectly layered for Autumn/Winter with the fabulously cut trench which offers a subtle mix of neutral colours. Simple jewellery could be used to compliment any of the pieces to create perfectly polished, interview-ready outfits."
I chose the outfit, with the stylish fitted jacket as the centrepiece of the outfit, as it was smart but the fabric allowed a softer look which will suit the great majority of office/retail based occupations.
The beautiful, original print of the skirt adds a slightly quirky touch to a fitted pencil skirt. The T-Shirt black top could be styled either as tucked into the skirt, or out as a more layered look; it could also be worn as half tucked in at the side/front for a more contemporary look.
The heeled suede boots add elegance to the look but it would look equally good with flat brogues. Each piece of this outfit could form a useful part of a capsule wardrobe."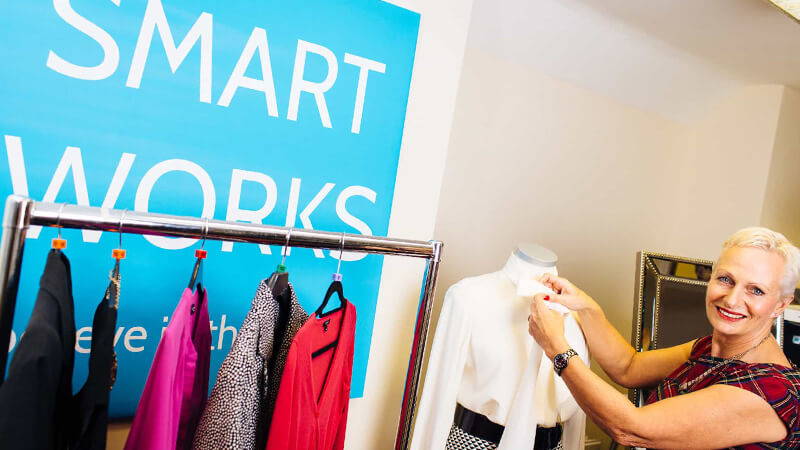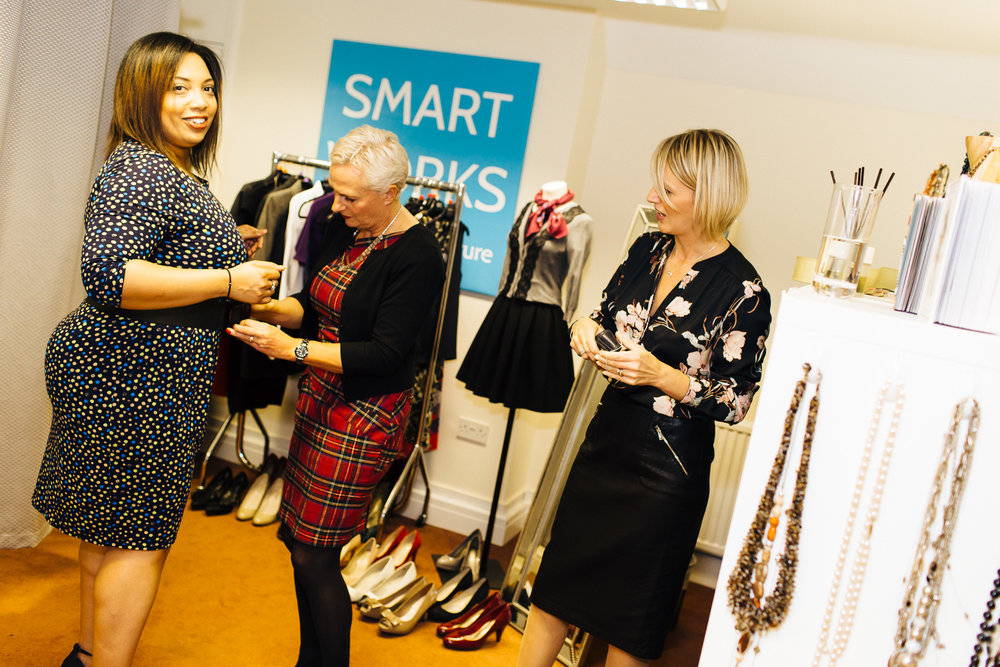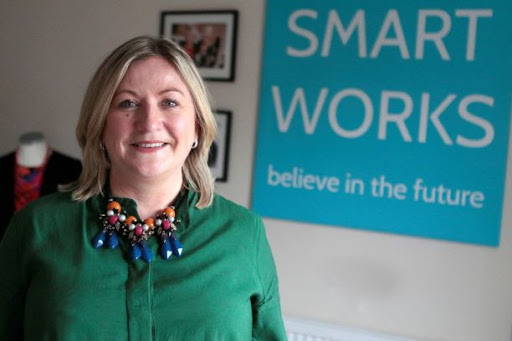 Chair of Smart Works Reading, Sarah Burns MBE
"The reason for my selection is that this is such a versatile outfit. The dress can be worn on its own in summer, with a white shirt (or polo) in autumn / winter and you can also add a jacket too. I would pair with ankle boots and thicker tights in the same colour to add leg length but could also be worn with knee high boots with a flatter heal .
I love how classic this outfit is but with a unique style and cut which is great. You could even pair the dress with a cardigan or sweater and make it more casual work outfit. I would see this as an interview outfit for a job in retail, small business, large corporate , teaching etc. So versatile, casual and very smart".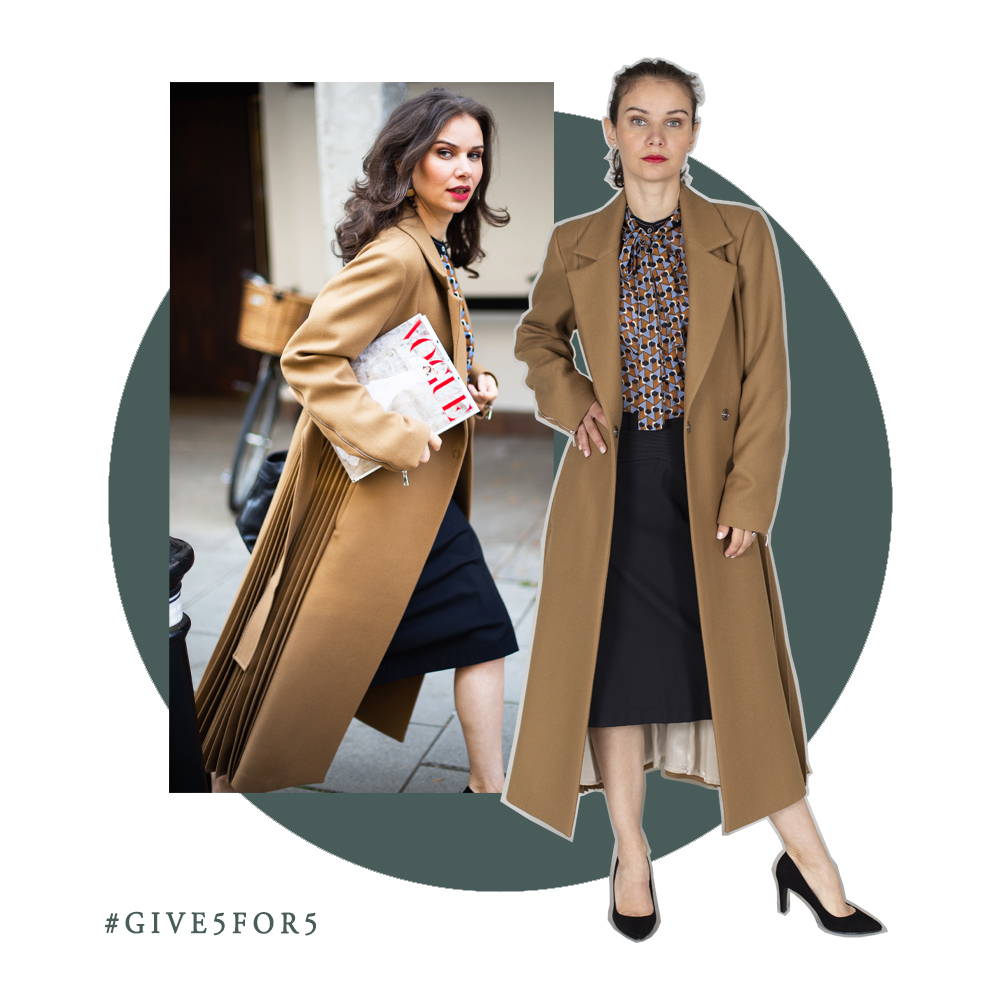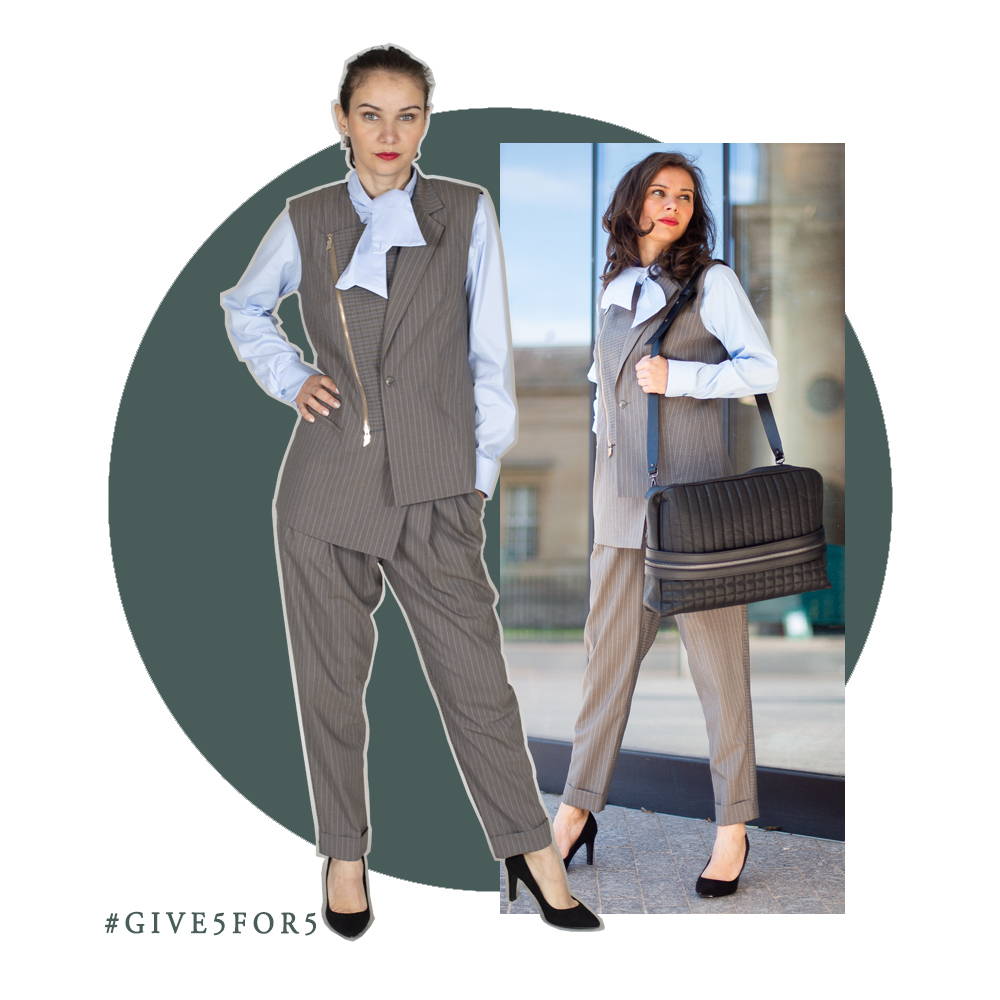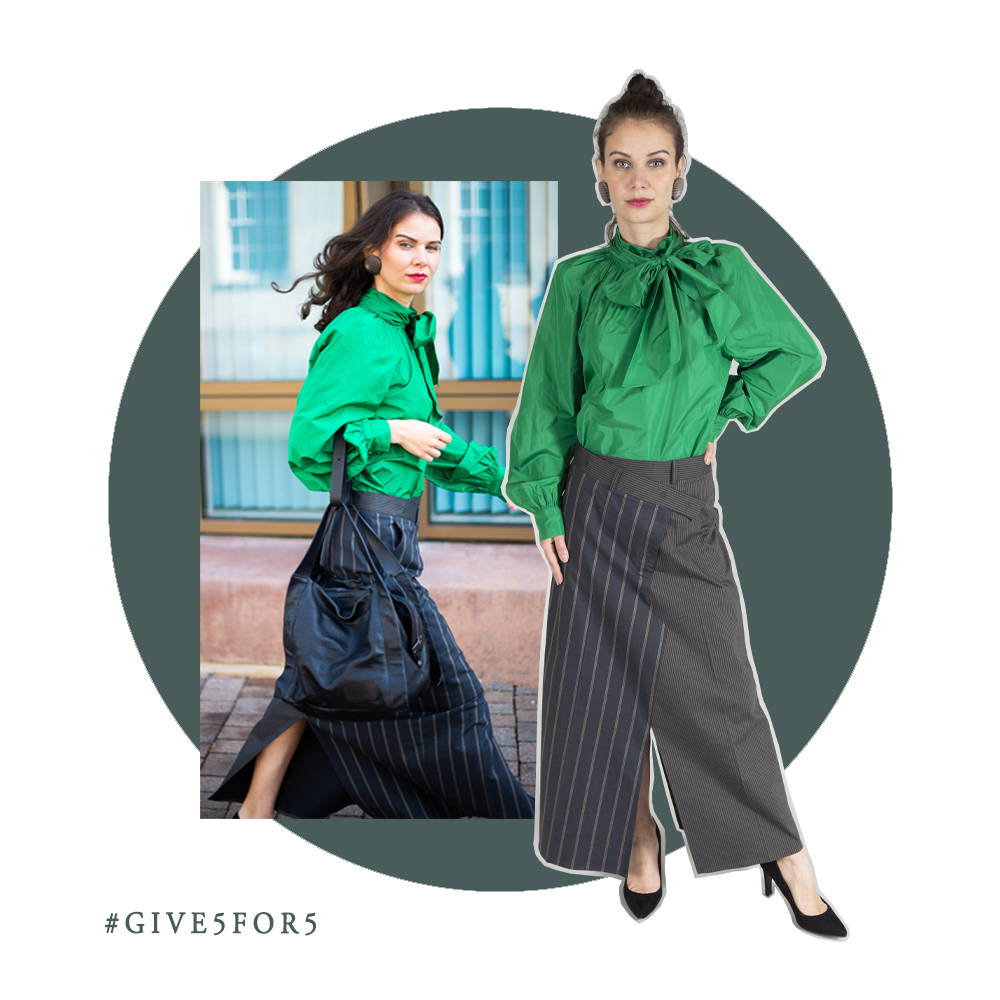 ---
--------------ADVERTISEMENT-------------
Over 94% of our clients reported that a visit to Smart Works significantly increased their confidence in succeeding at their job interview.
Smart Works is a UK charity that provides high quality interview clothes and interview training to unemployed women in need. We harness the power of clothes and confidence to allow a woman to be her best at a crucial moment in her life, giving her the confidence, the self-belief and the practical tools required to succeed at interview and transform her life.
Women are referred to us from organisations such as job centres, work programmes, prisons, care homes, homeless shelters and mental health charities. Half have been unsuccessful in over 20 applications. A third have been turned down from over 50 jobs. All are suffering from a lack of confidence in their own abilities.
The tangible impact that our service has on a woman's confidence is something we have the privilege to witness every day. The magic begins when she enters the dressing room and is styled into her interview outfit, hers to keep, by trained volunteers. She looks in the mirror and sees a new and impressive version of herself. This is followed by one-to-one interview coaching, after which 64% of our clients go on to get the job.
Named Social Action Charity of the Year 2017 at the National Charity Awards, it is our mission to ensure any woman who needs our help should be able to come to a Smart Works centre.
"I felt valued, cared for, even loved, helped to look fantastically dressed and to feel proud of my life experience and abilities."
SMART WORKS CLIENT
---
What To Wear: Elevated Workwear
---
RELATED ARTICLES
Enjoyed reading this article? You may also like: