International Women's Day
International Women's Day 2020

'An equal world is an enabled world' was the focus at this International Women's Day event at Hartford Golf Club on Wednesday 4th March. We were delighted to sponsor three leading female local networking groups Colony Networking, Sue France Creative Connecting in Cheshire and Cheshire Business Events as they hosted an inspiring and motivational afternoon with speakers Catherine Sandland, Sally Penni and Maura Jackson.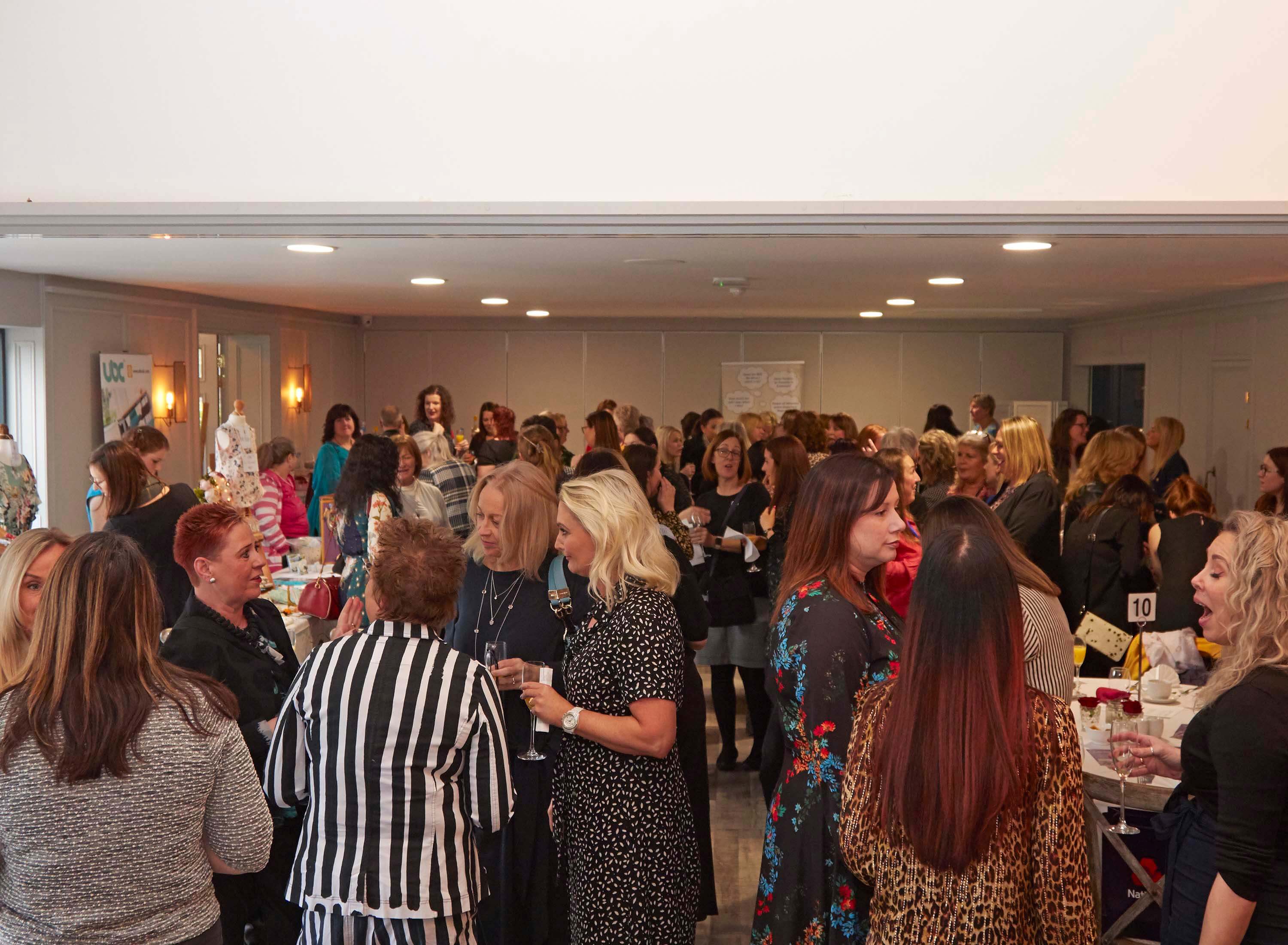 Ladies from across Cheshire and beyond travelled to attend this exclusive event to celebrate International Women's Day, 2020.
---
The afternoon began with refreshing welcome drinks and spotlight introductions from event associates and official sponsors Natwest and Howard Worth.  
First speaker, Catherine Sandland, Owner of White Hart Training Ltd, also known as the 'Presenting Queen', began with a thought-provoking talk. Catherine focussed on challenging stereotypes, fighting gender bias and broadening perceptions to celebrate women's achievements in everyday life through taking responsibility for our own thoughts and actions - all day, everyday. 
---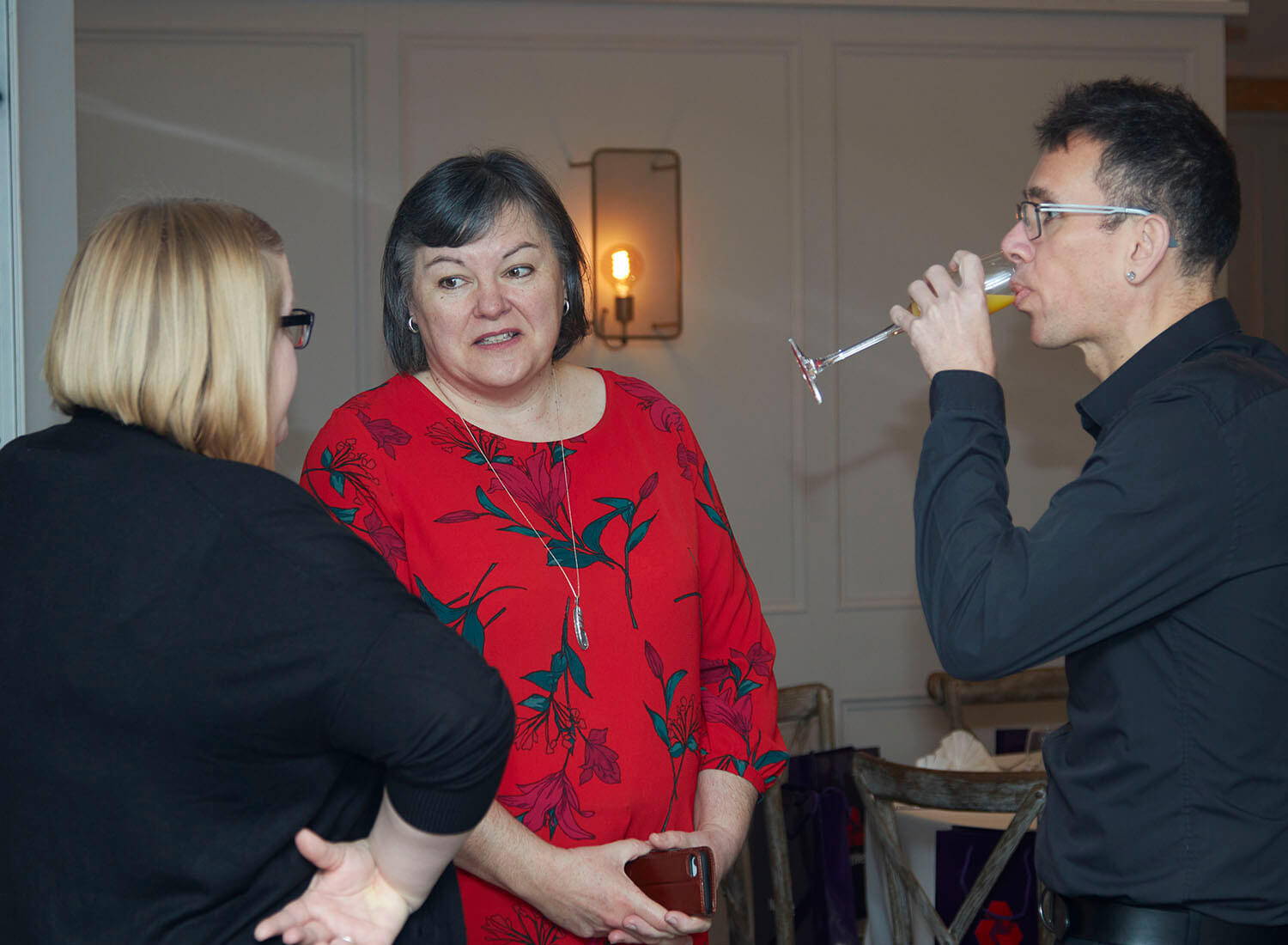 Guests enjoy welcome drinks on arrival.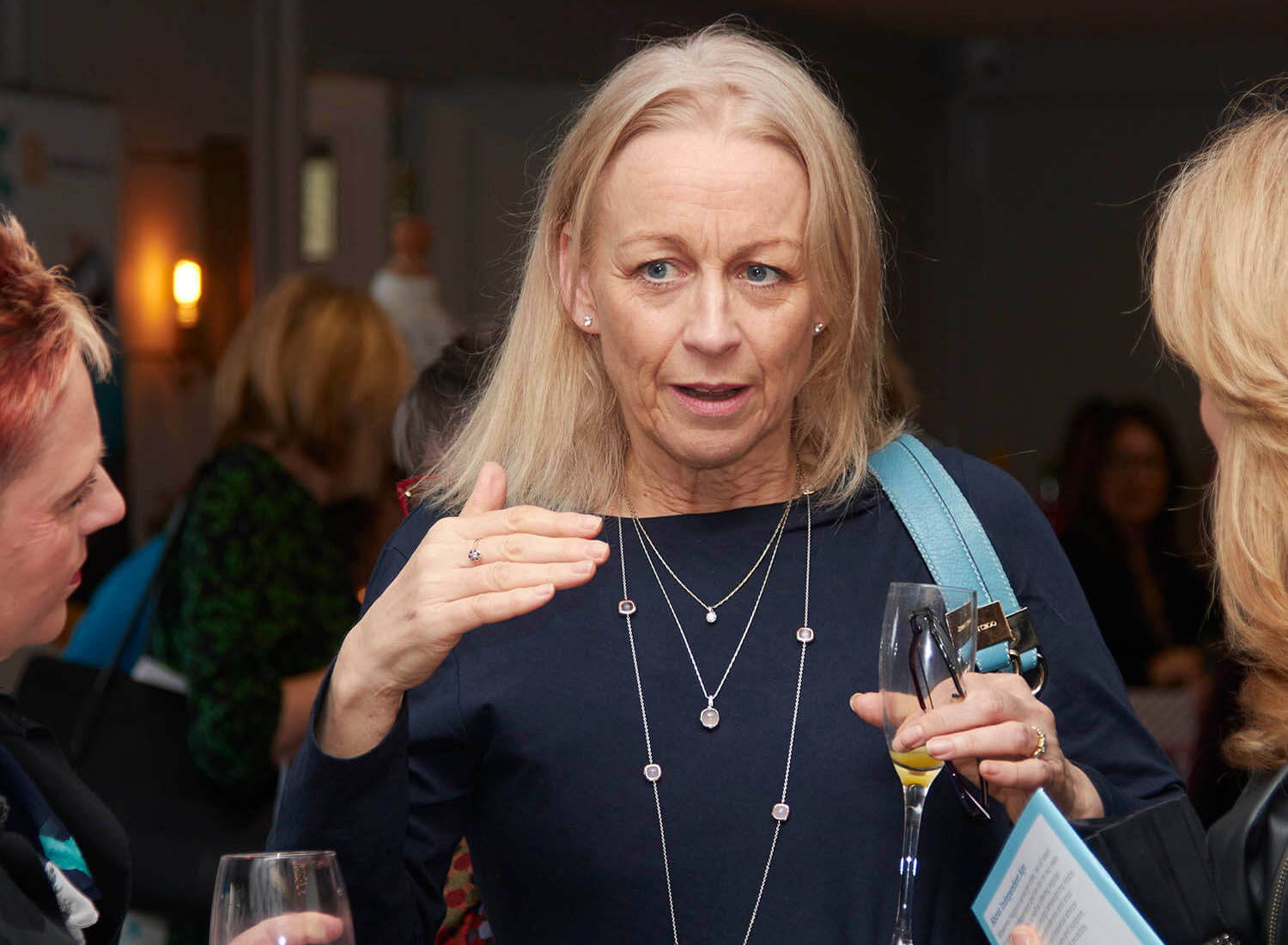 Alison Tunney, Smartworks charity talks to the Olivia May team.
---
"An equal world is an enabled world!"
- IWD Community
---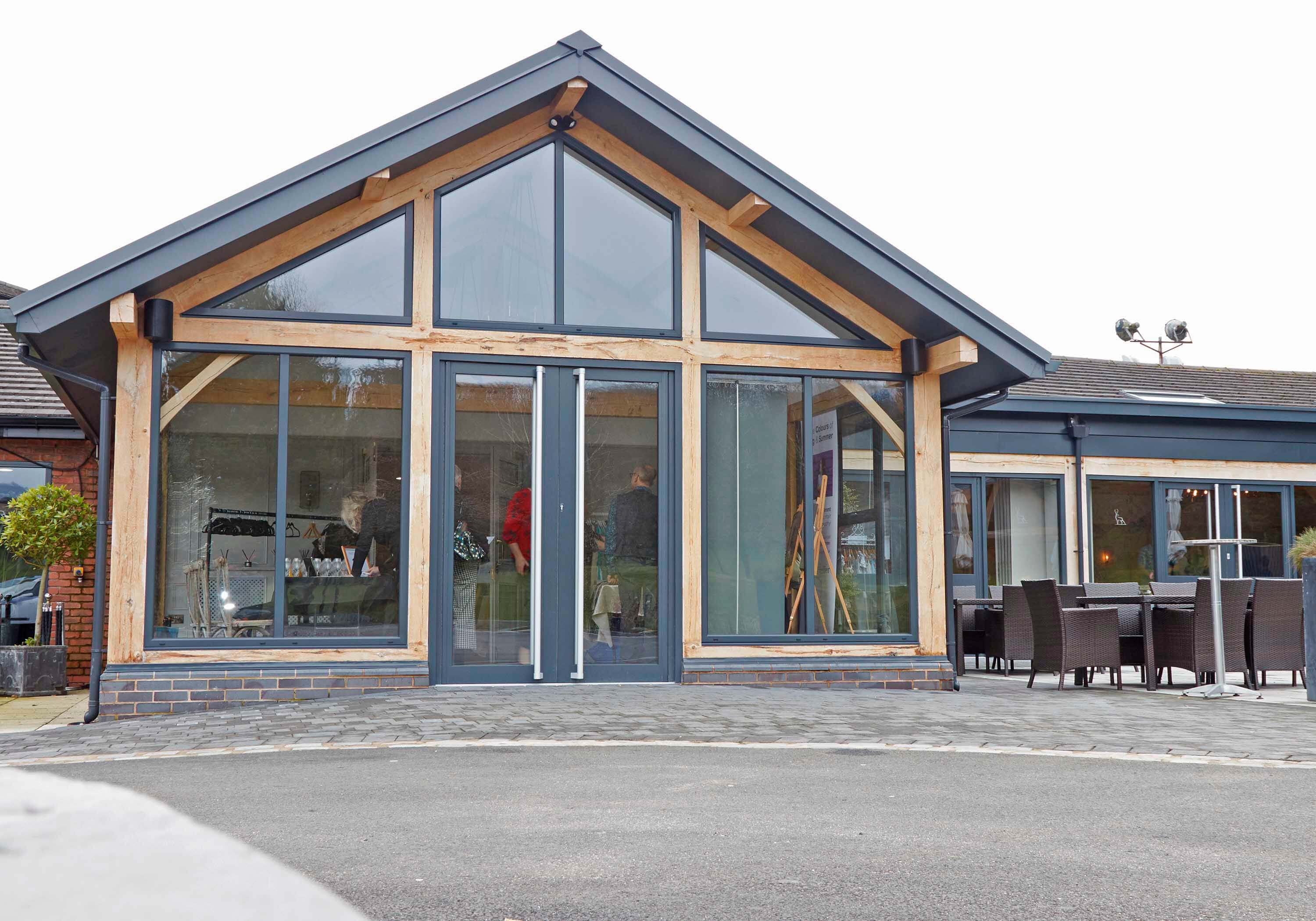 Hartford Golf Club was the perfect location for this International Women's Day event.
---
A two-course lunch was then served within the conservatory garden room at the venue as attendees enjoyed overlooking the golf course and country surroundings before breaking into a quick fire Q&A with our hosts as they spoke all things networking which was hosted by Alex McCann.
Maura Jackson, CEO of Back Up North West, a charity that supports homeless people aged 16-25 years old, delivered an emotional presentation sharing her career insights and experience through the decades. Maura focused on the challengers faced by young girls and women, who often face more extreme equality prejudices, to improve their situations in both personal and work life. Maura's message passionately highlighted that gender equality is essential for such communities to thrive. It was inspirational to learn that this charity had created 144 job opportunities for females in the north within the last couple of years alone.  
The third and final speaker was Sally Penni, Barrister at Law and Founder of www.womeninthelawuk.com who spoke about gender and race equality in health, wealth and the workplace. Her personal story is about finding a deepened strength to overcome her own personal contests for an equal and enabled world. Sally spoke eloquently about how a world with gender parity can be healthier, wealthier and more harmonious. 
---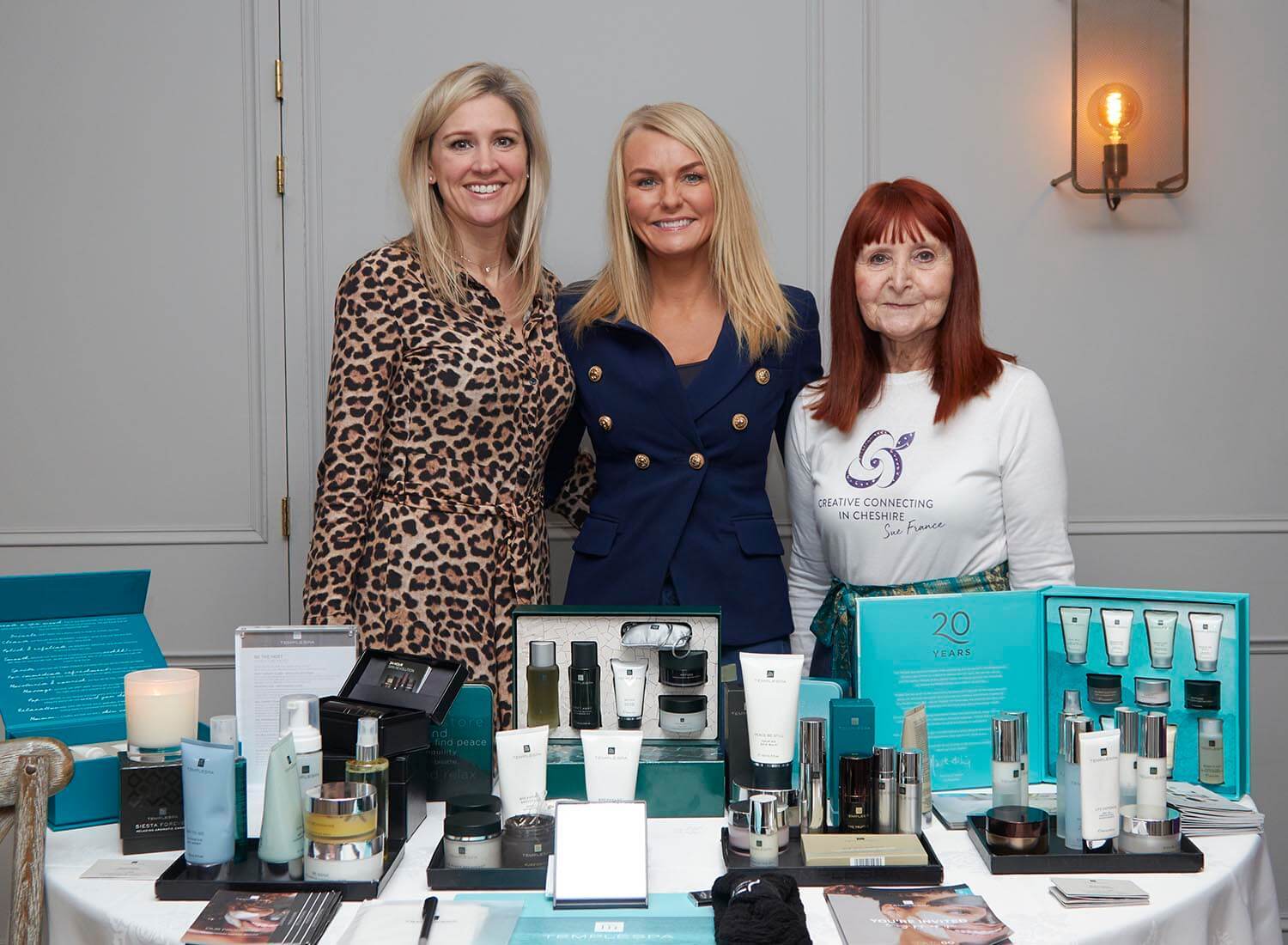 Ladies smile for the camera in between enjoying the stalls on offer.
Let's build a gender equal world together
---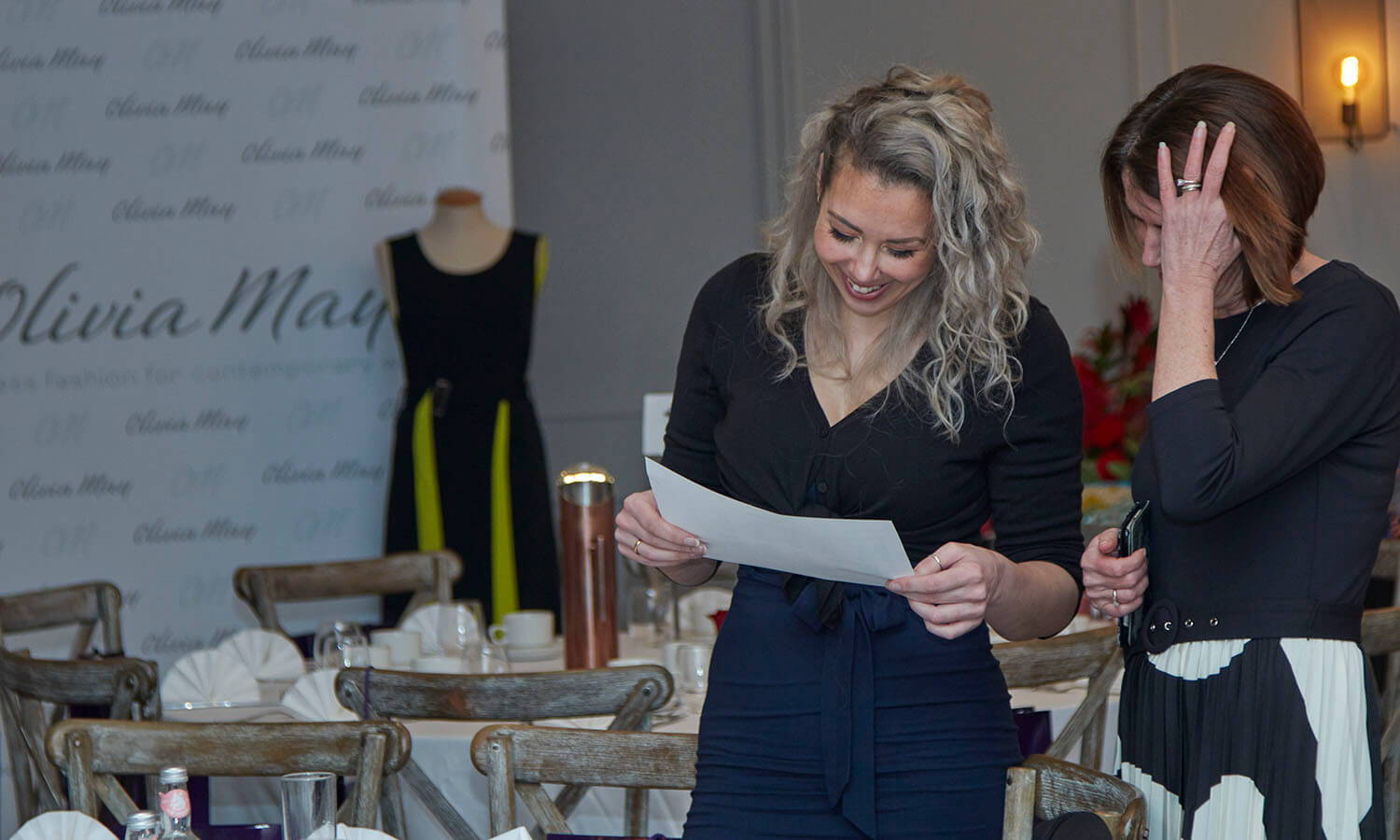 Kirsty James, Colony Networking and Natwest sponsors discuss the guest list.
---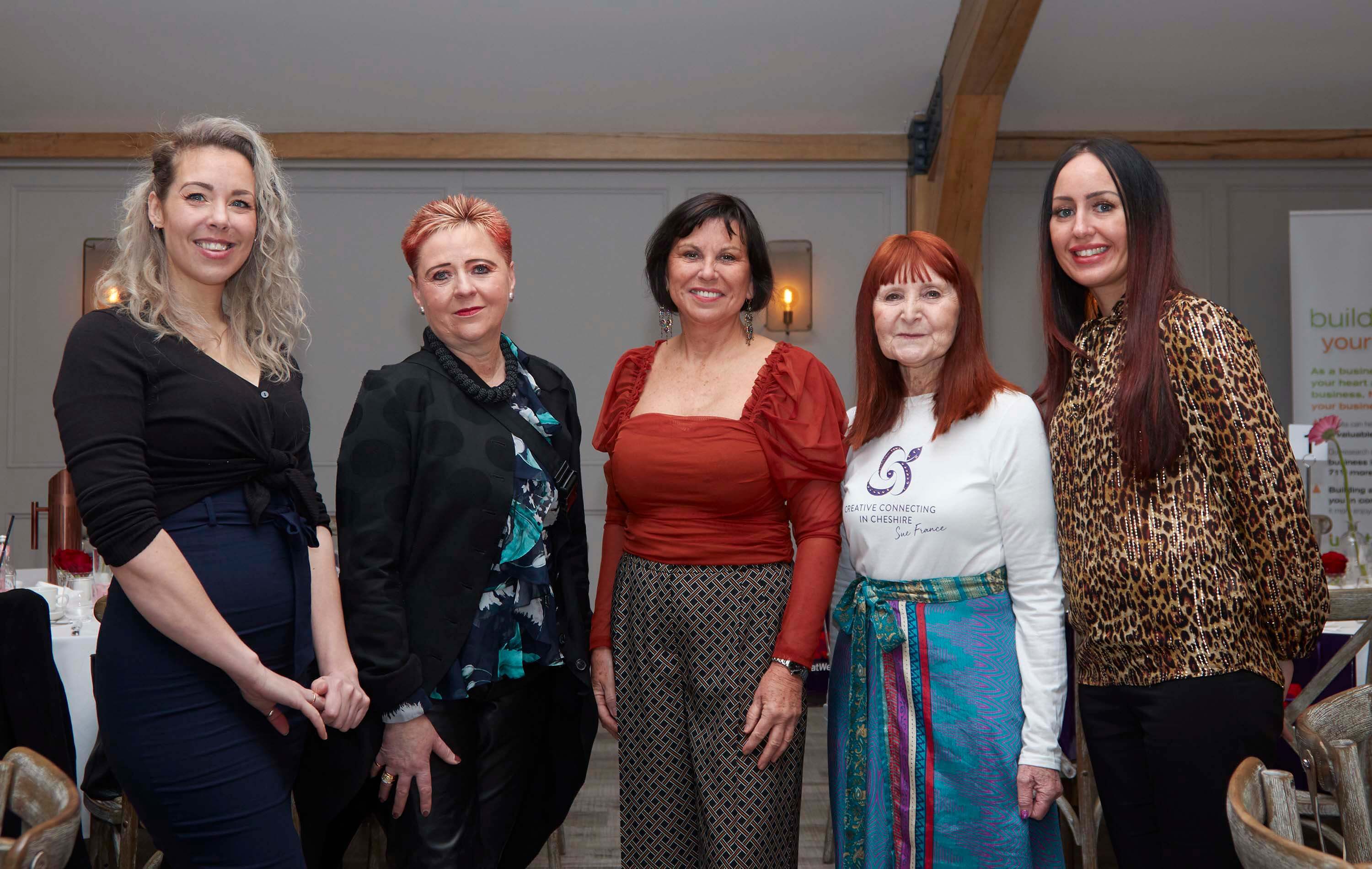 Strong industry leaders including Natwest sponsors, Sue France of Creative Connecting in Cheshire and our very own Managing Director Ann Whorrall.
---
Guests finished with a spot of shopping from the beauty, lifestyle and craft stalls which were on offer including Moments Candles and Three Pug's Gin, over £500 was generated by the raffle for charity Back Up North West who confirmed that the donations would offer accommodation, vital living equipment and emotional support directly to young people.  
All those in attendance left feeling empowered, that collectively each one of us can help create a gender equal world through small everyday changes. Join us in unison as we celebrate International Women's Day this Sunday 8th March. 
---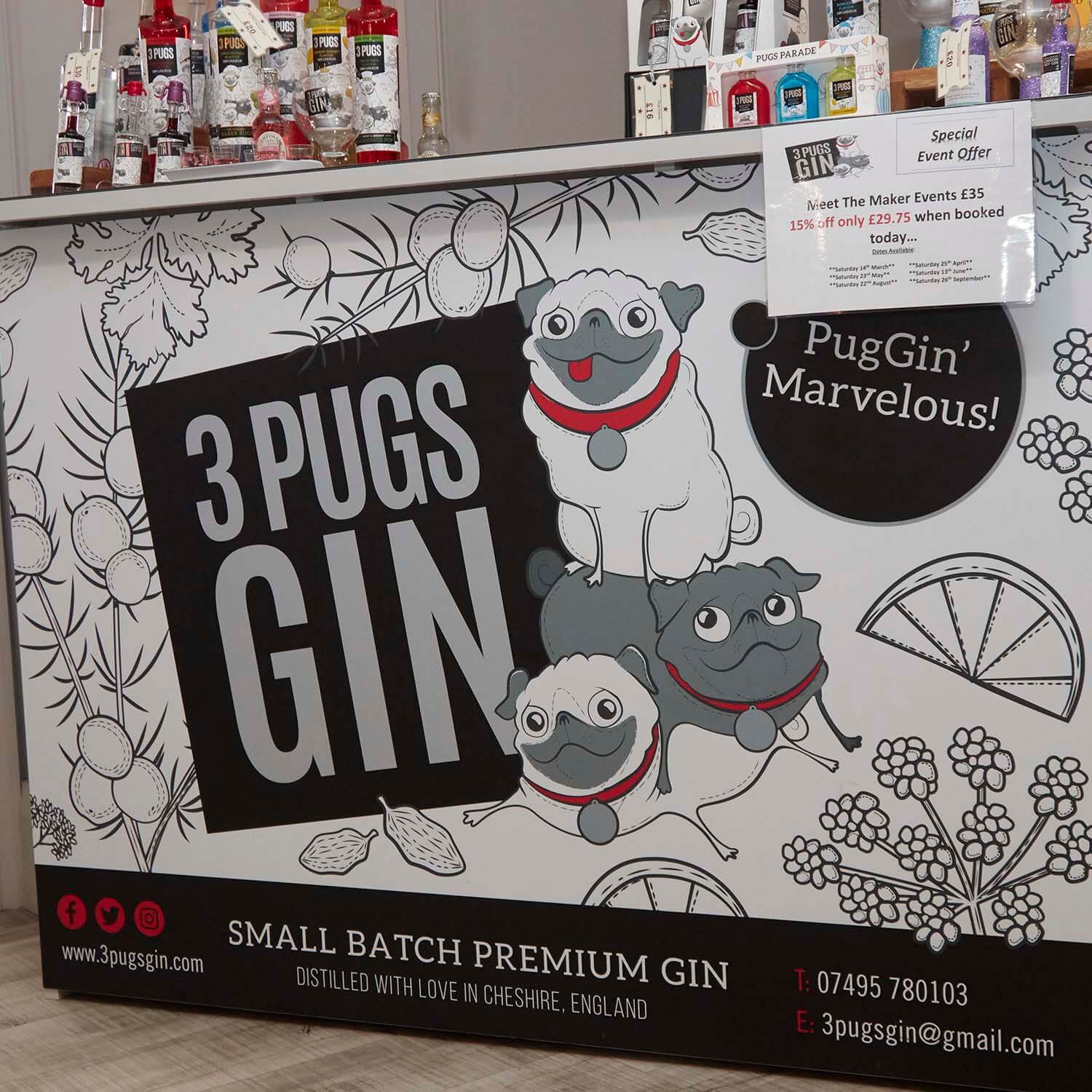 Three Pug's Gin served premium flavoured gin tasters to all.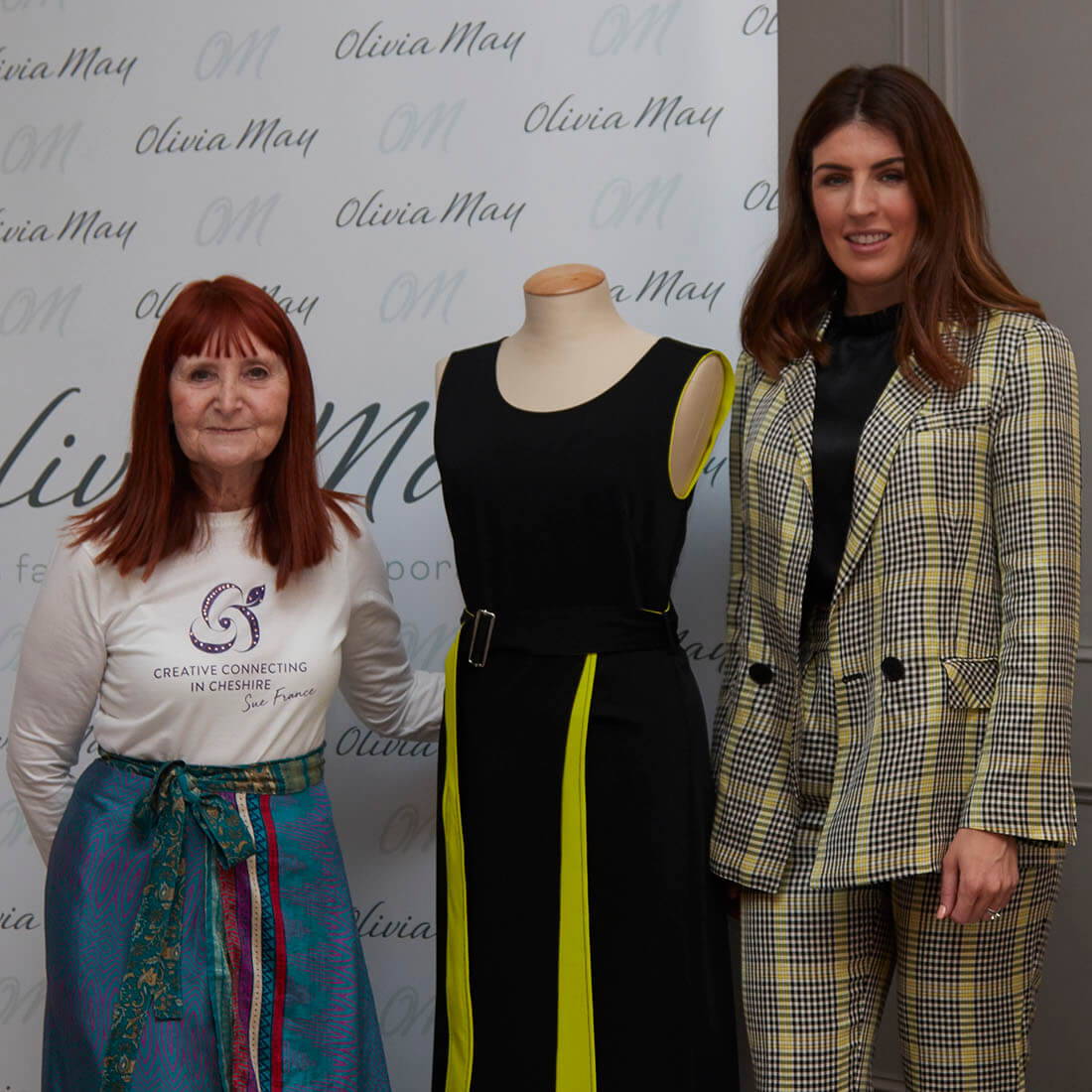 Olivia May were delighted to support this women's event.
---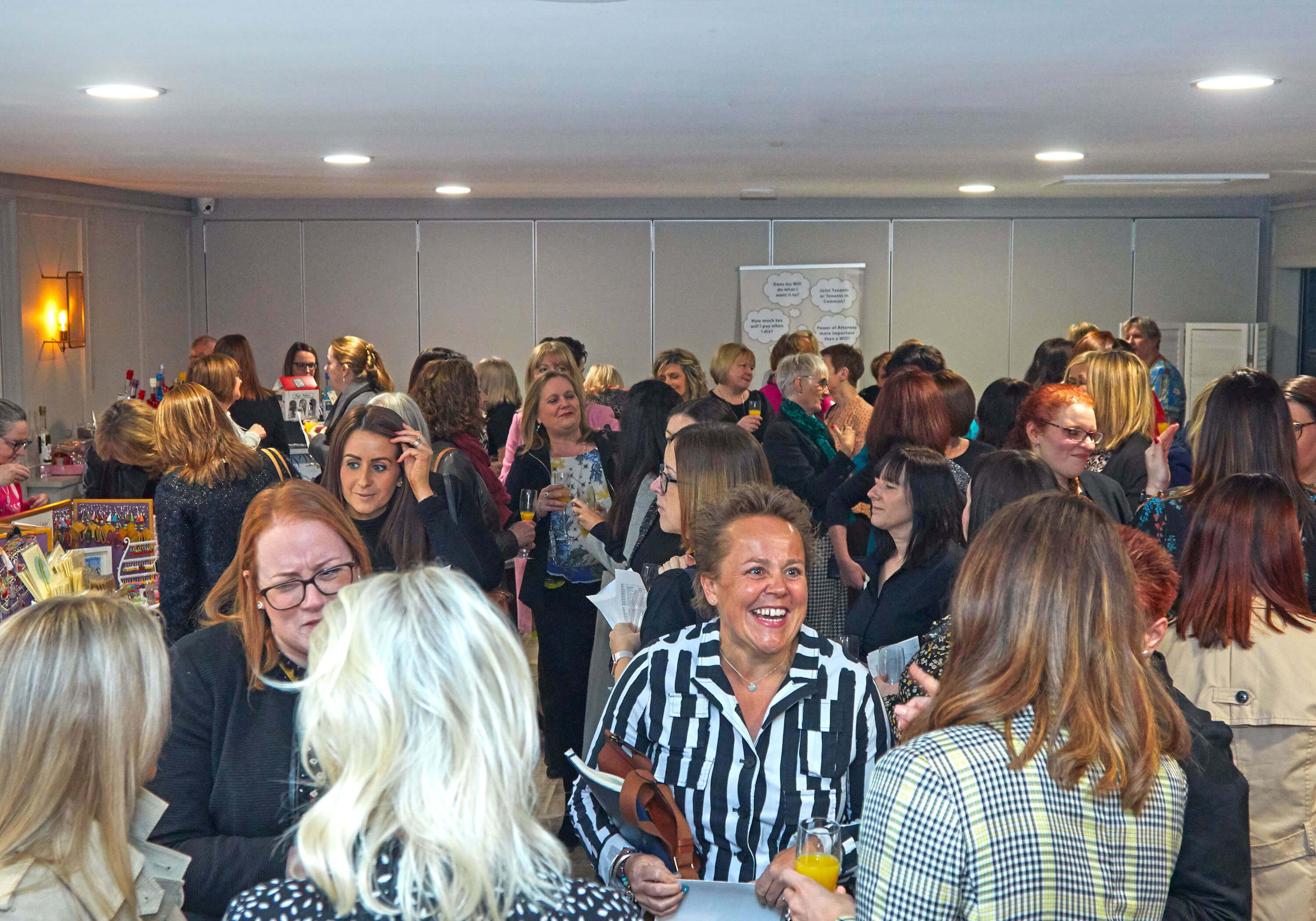 Over 120 ladies attended the event sharing their stories, hopes and vision for the future.
---
You can look forward to upcoming Olivia May events this Spring, our first being held on Thursday 2nd April at the Olivia May Cheshire Showroom. Stay tuned for more details.