Strings Attached
---
In this time of the unusual and unpredictable, fashion can become a welcome distraction from your worries and quarantine woes. Our recent editorial sinks into the imagination of some of our favourite designers to offer some escapism via the fantasy of luxurious fabrics and colours.
Featuring a selection from our more avant-garde designers, such as Rundholz and NU, we dare you to be bold and dream differently. Contemporary silhouettes and clean designs offer an artistic approach to dressing, whilst a monochromatic palette provides simplicity with maximum impact. Statement accessories are ideal for bringing some extra drama. Now is the time to experiment with your wardrobe, to find new ways of expressing yourself and your creativity. In this unprecedented situation, now is the time to break all the fashion rules. 
---
---
"IN DIFFICULT TIMES, FASHION IS ALWAYS OUTRAGEOUS."

— ELSA SCHIAPARELLI

---
---
---
---
Our avant-garde designers rip up the rule book of conventional fashion, creating artistic and bold looks straight from the couture catwalks around the globe.
---
---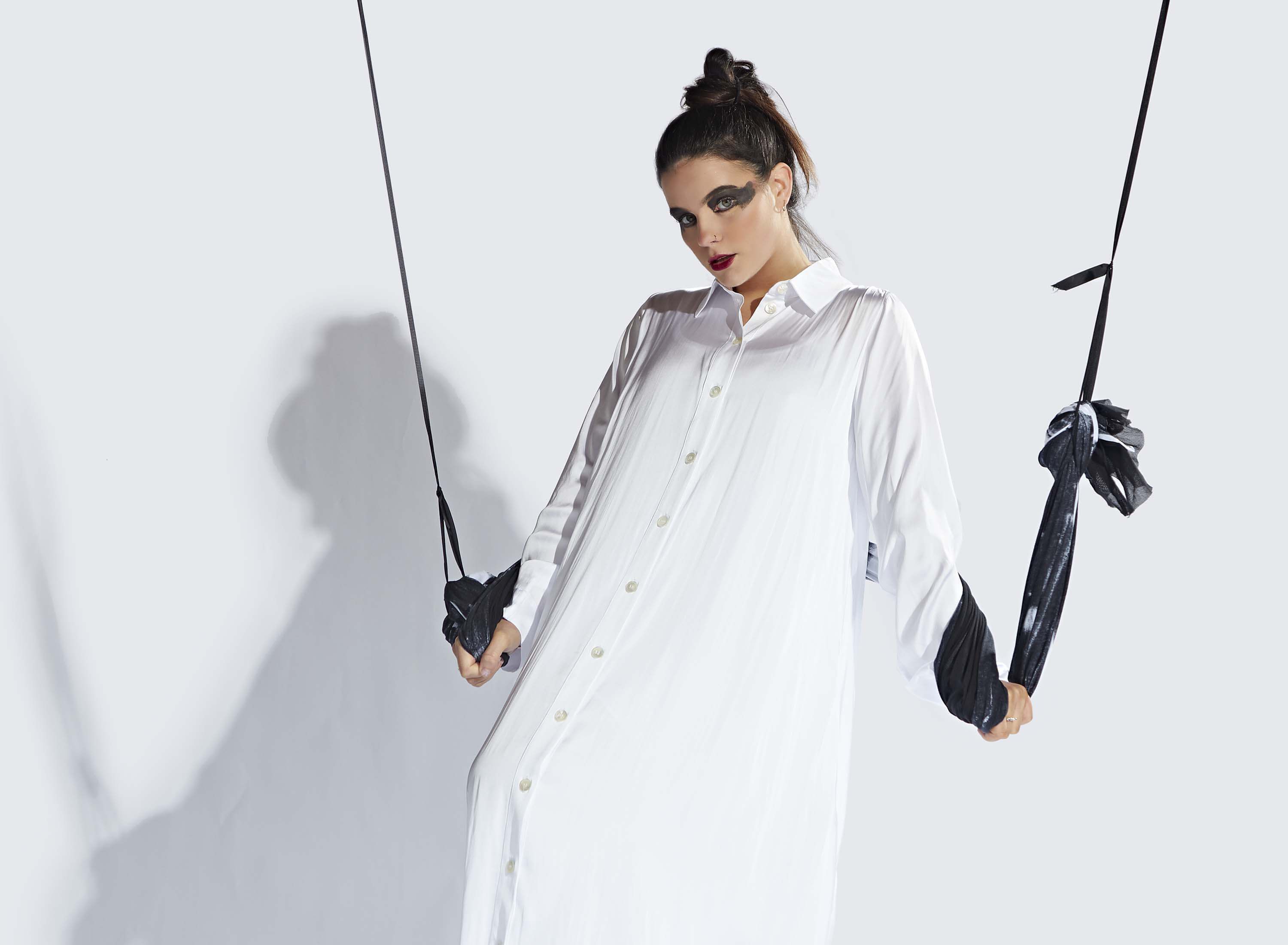 ---
---
We hope this editorial has inspired you to look further into our designer portfolio, and maybe even explore a new style. With the creative vision of our in-house stylist team we can guide you through styling your fashion fantasies.
---
---
---
---

There has never been a better time to become an Olivia May member. Reap the rewards of many benefits such as monthly gifts, and also gain early access to all commercial events including sales.