Painting Canvas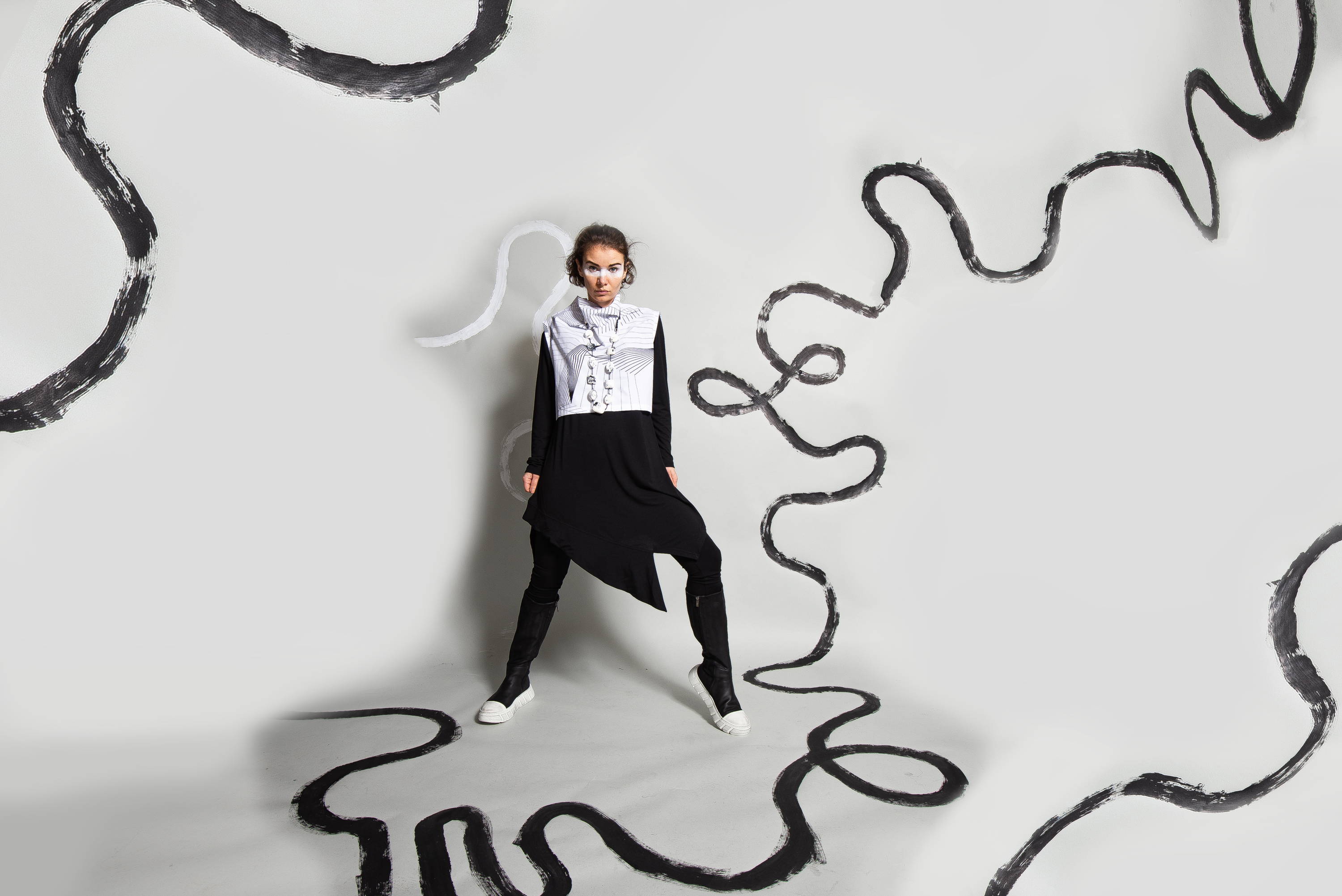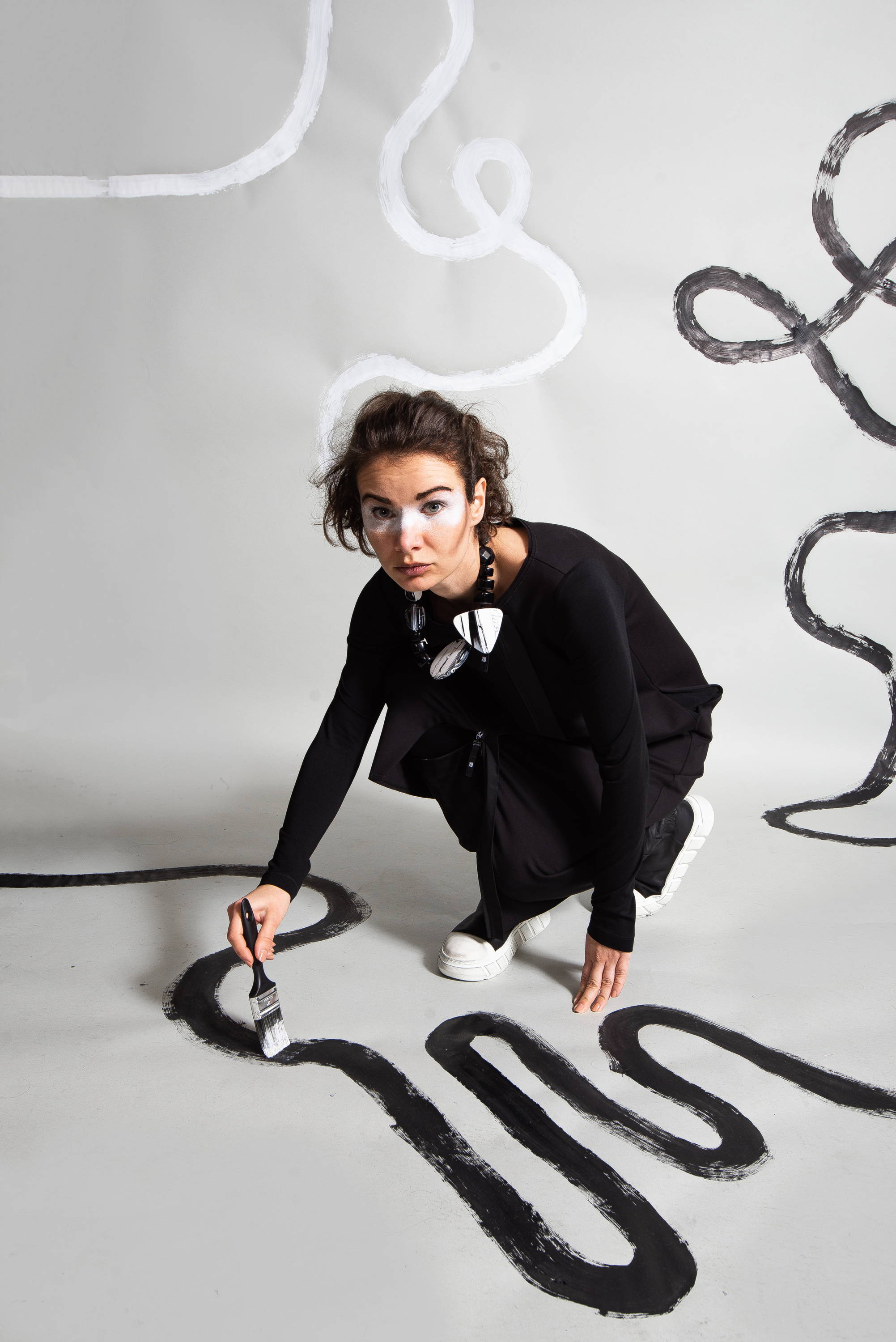 Paint the town black and white! The fine line between fashion and art has come to life with our new pieces from Xenia Design's SS21 collection. White enhances a monochrome silhouette, combining graphic aesthetics with layered looks and chic details. A timeless chromatic duo, brilliantly styled with Moyuru, Xenia Design and Nelly Johansson!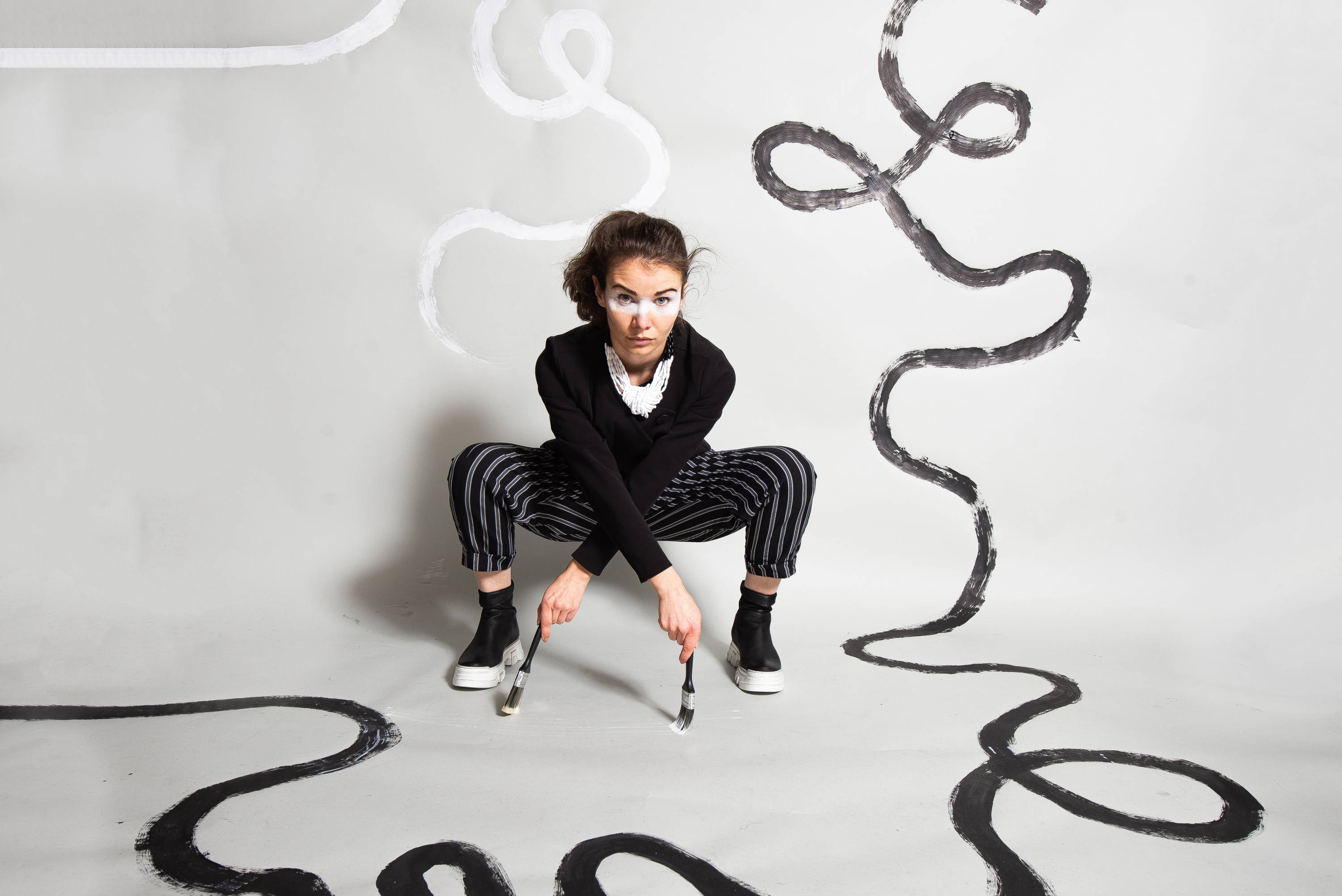 "It is only in being creative that the individual discovers the self". - D. W. Winnicott
Browse our selection of pieces from Croatian label Xenia Design. Ethereal and avant-garde, Xenia's designs play with structure and material and are a must-have for fans of uncompromising fashion. Mixing feminine and masculine silhouettes, Xenia Design's innovative garments are perfect for modern dressing.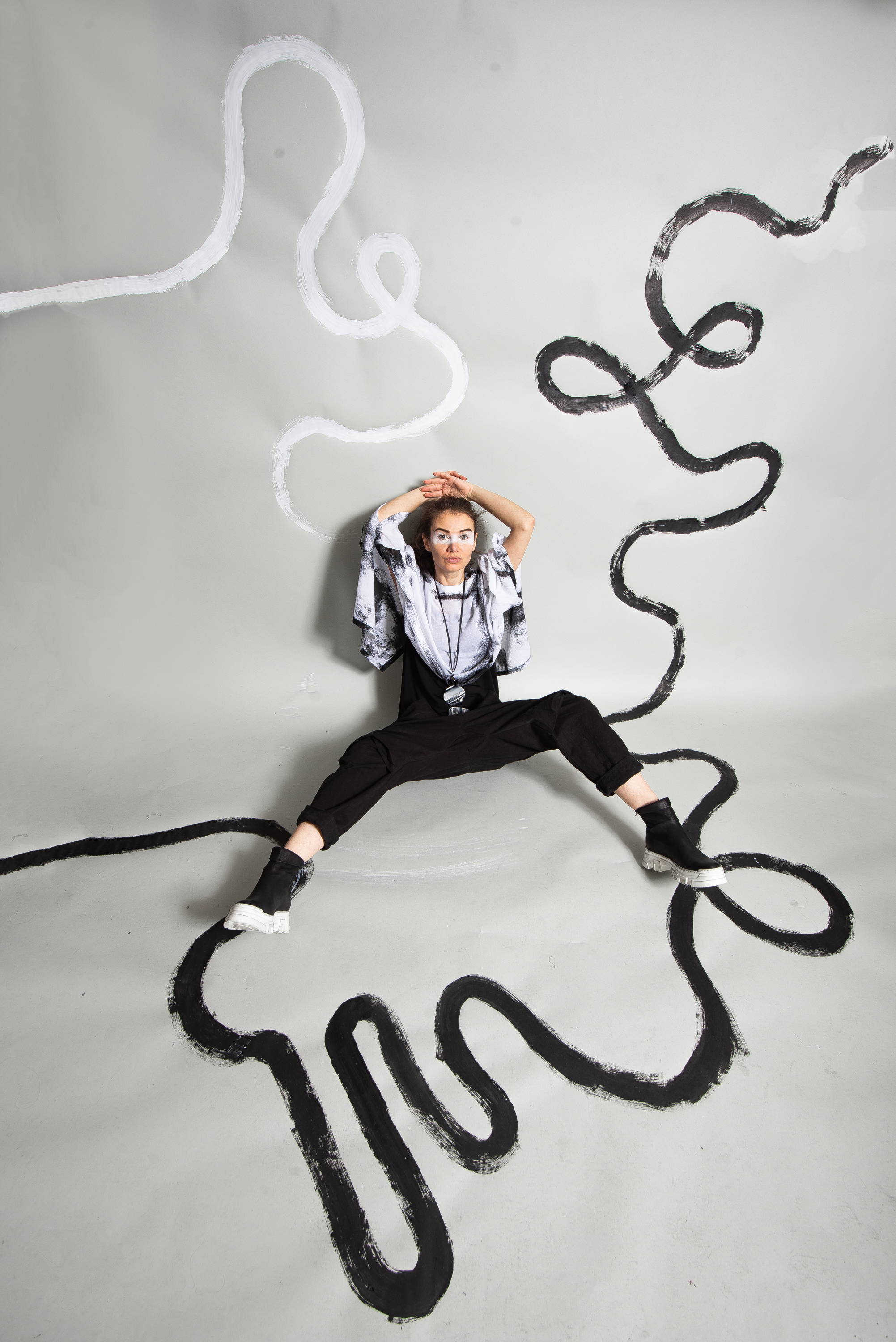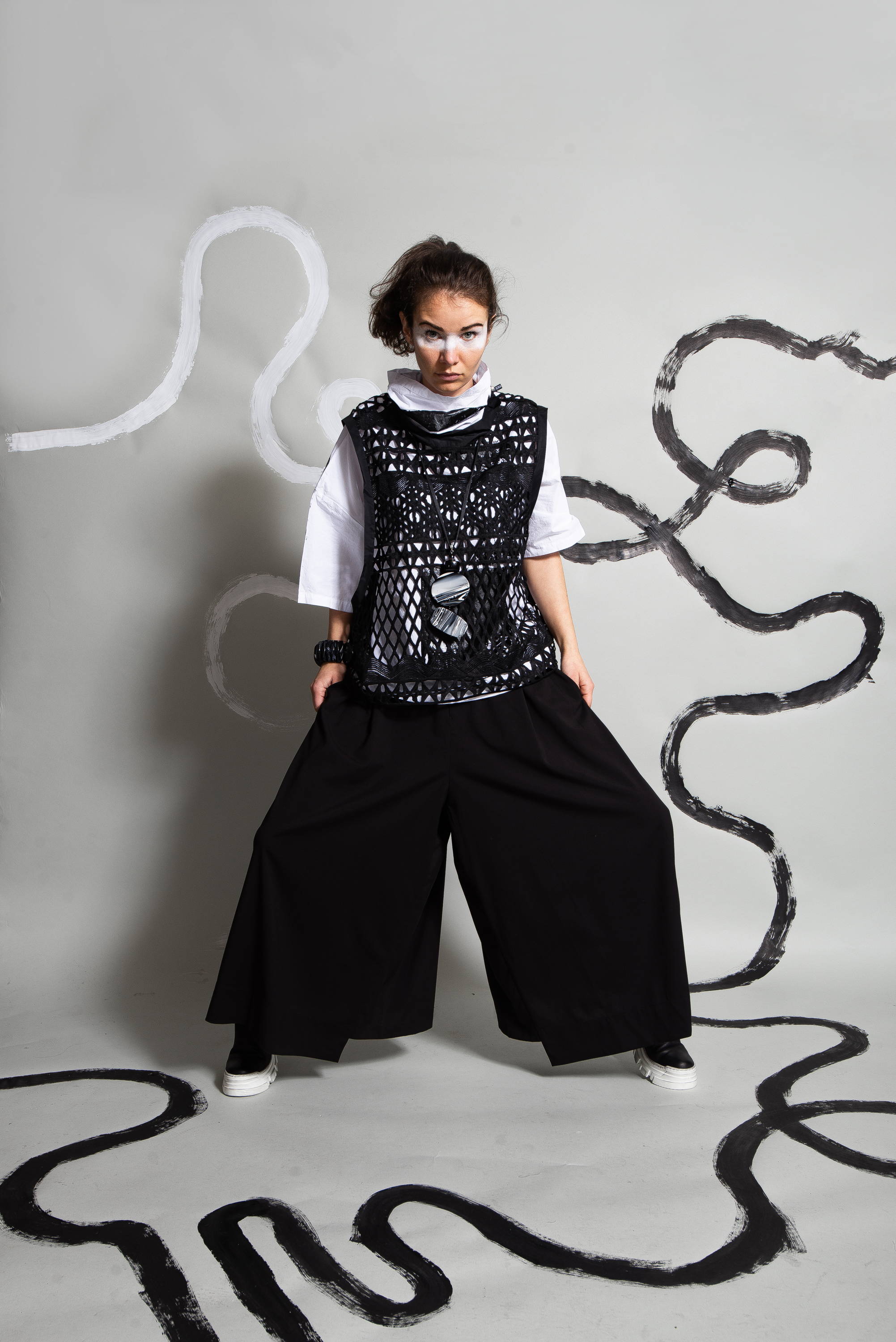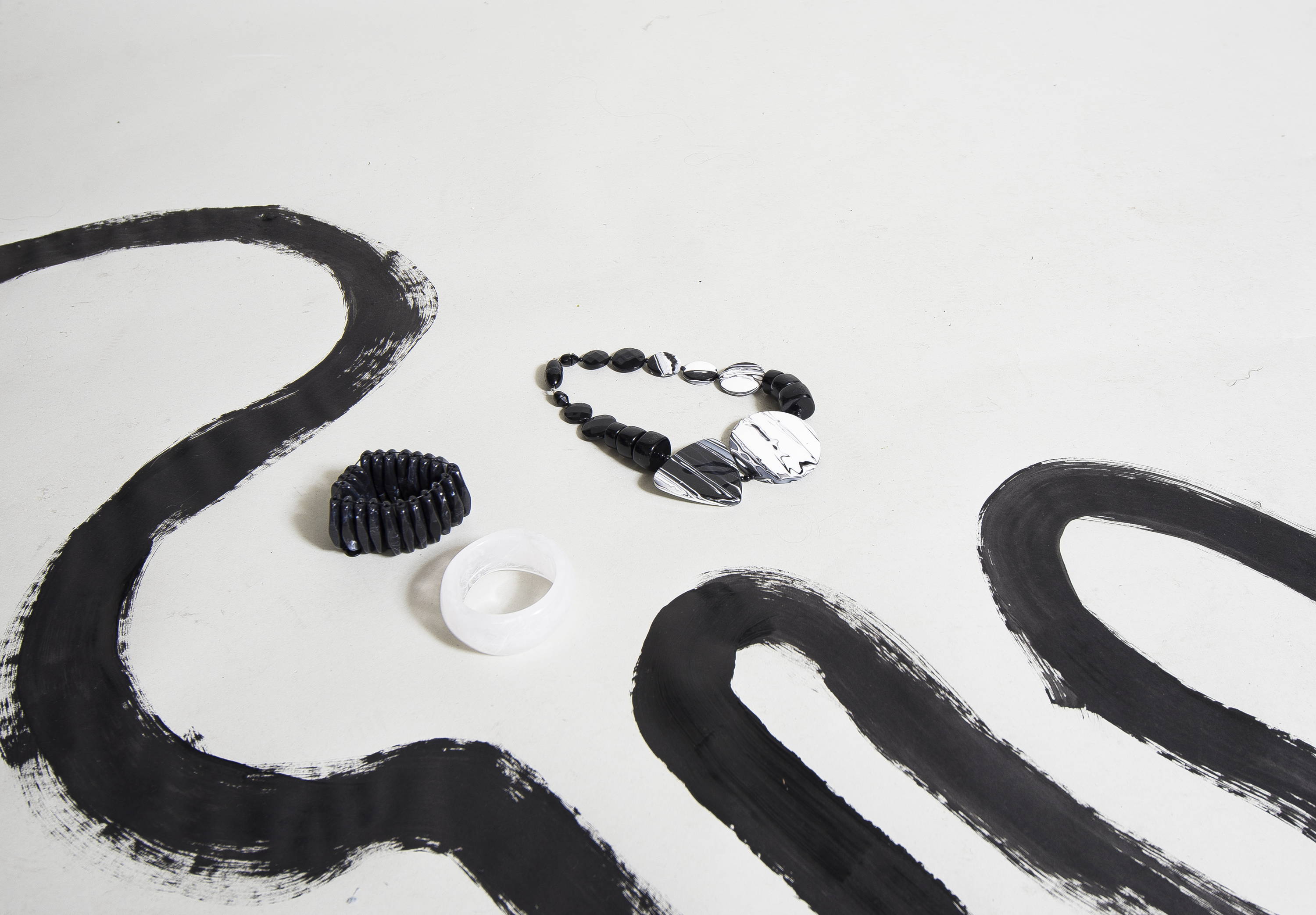 "Creative arts is my therapy"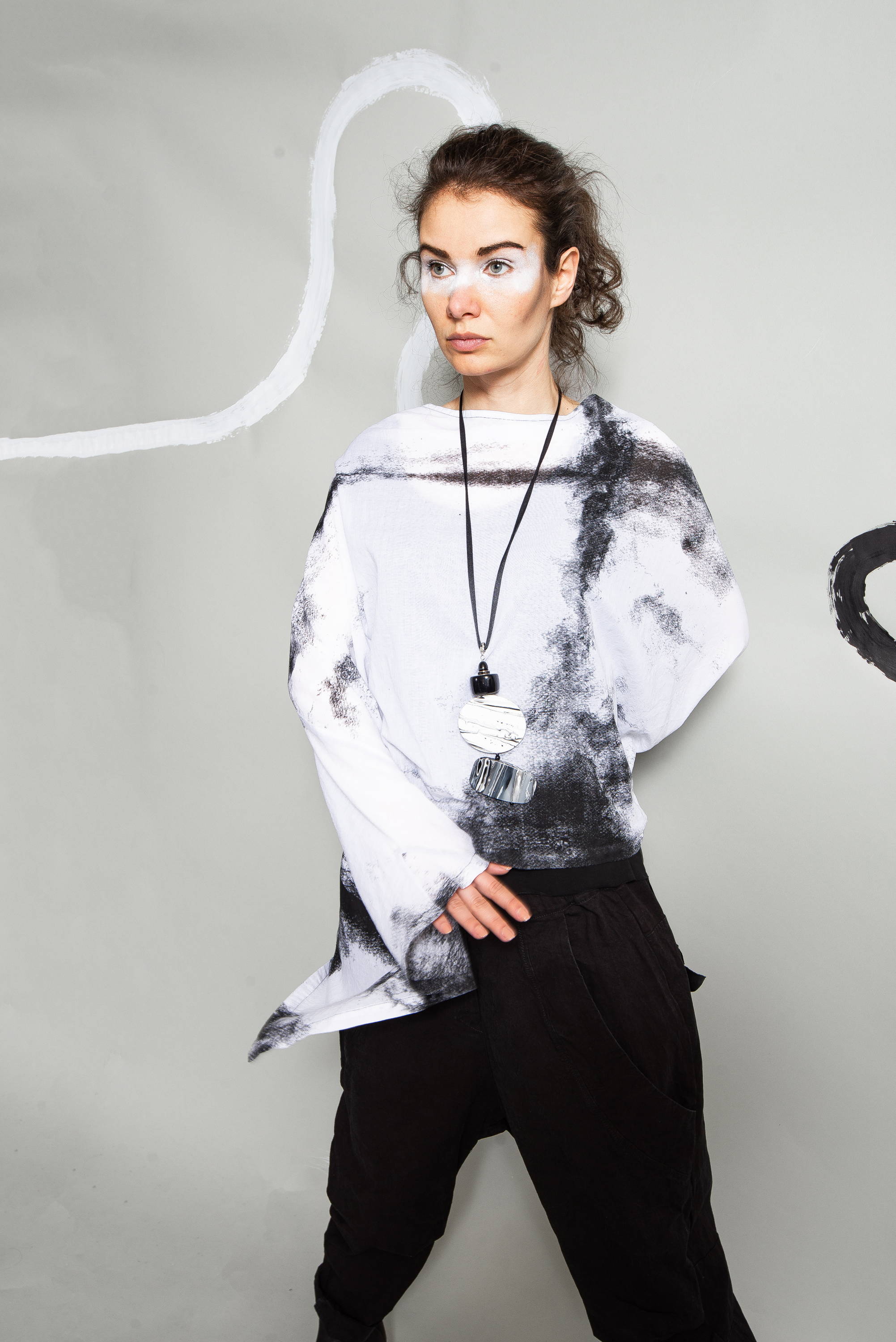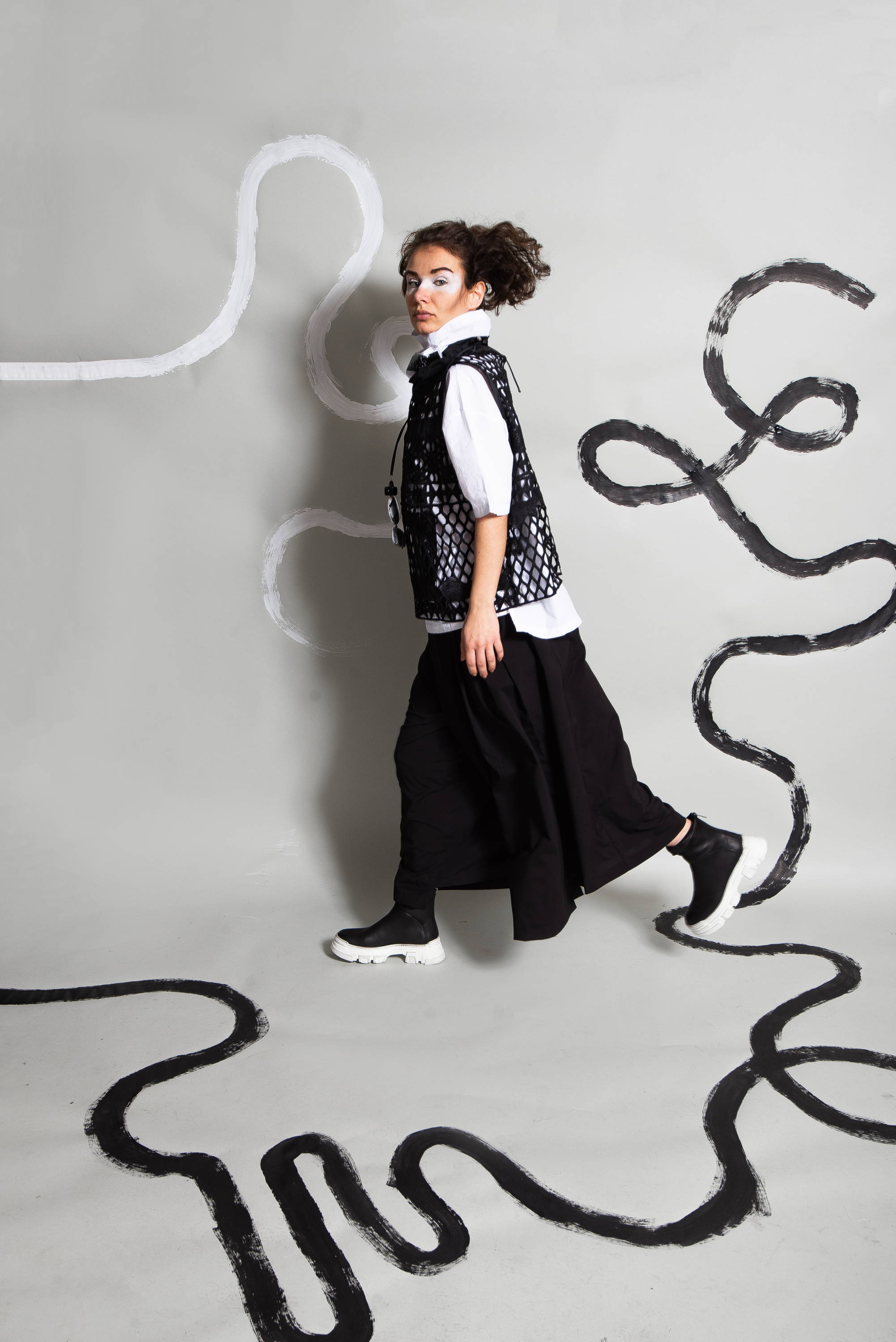 ---
Japanese label Moyuru demonstrates the best of avant-garde fashion. With dynamic, asymmetric cuts rendered in soft jerseys and wools, Moyuru is stunning yet easy-to-wear. Discover crisp shirts given a twist with gorgeous prints; pair with Moyuru's classic drop-crotch trousers for a modern, artistic look.
---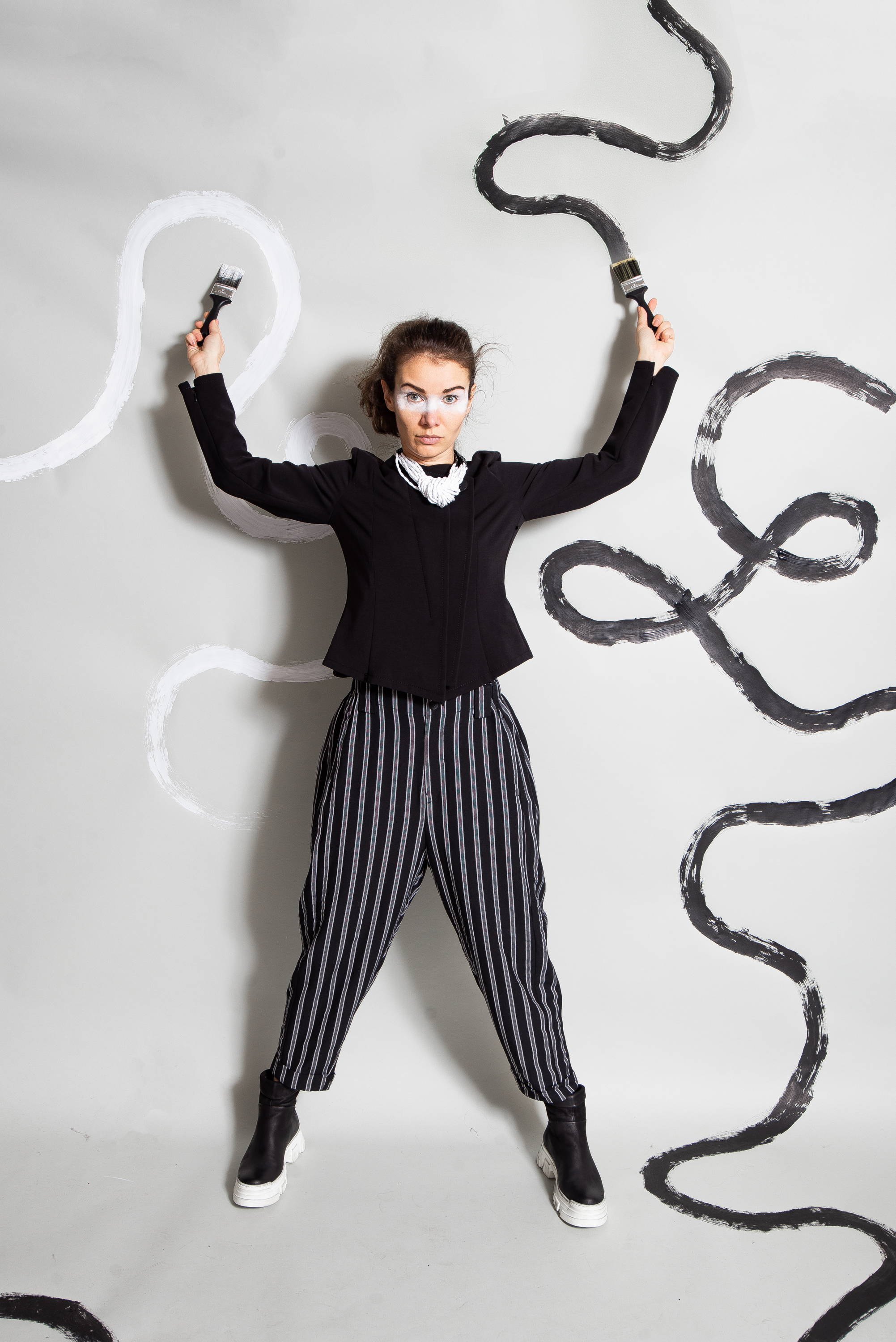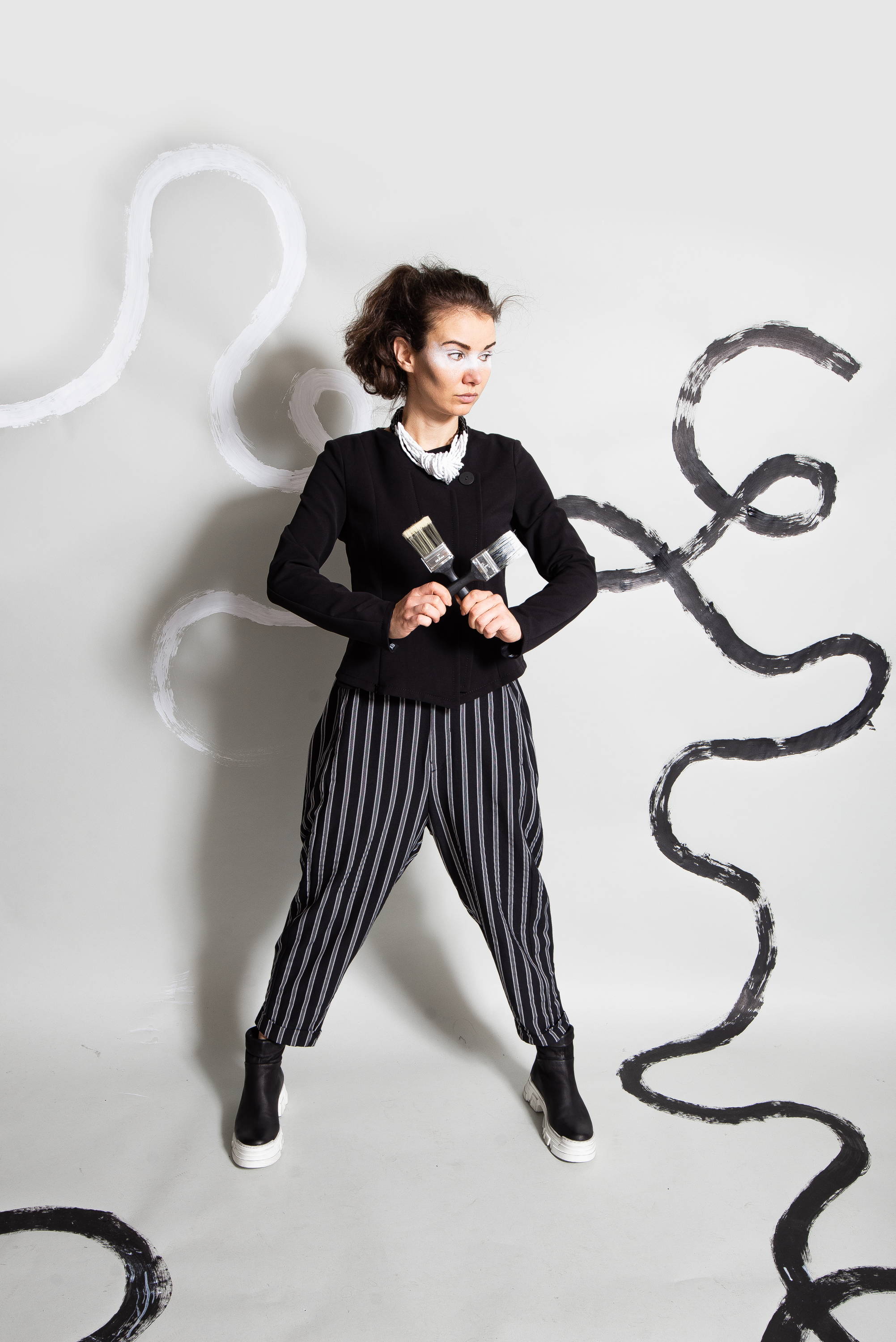 "You don't have to be an artist to be creative" - Artwell Art Therapy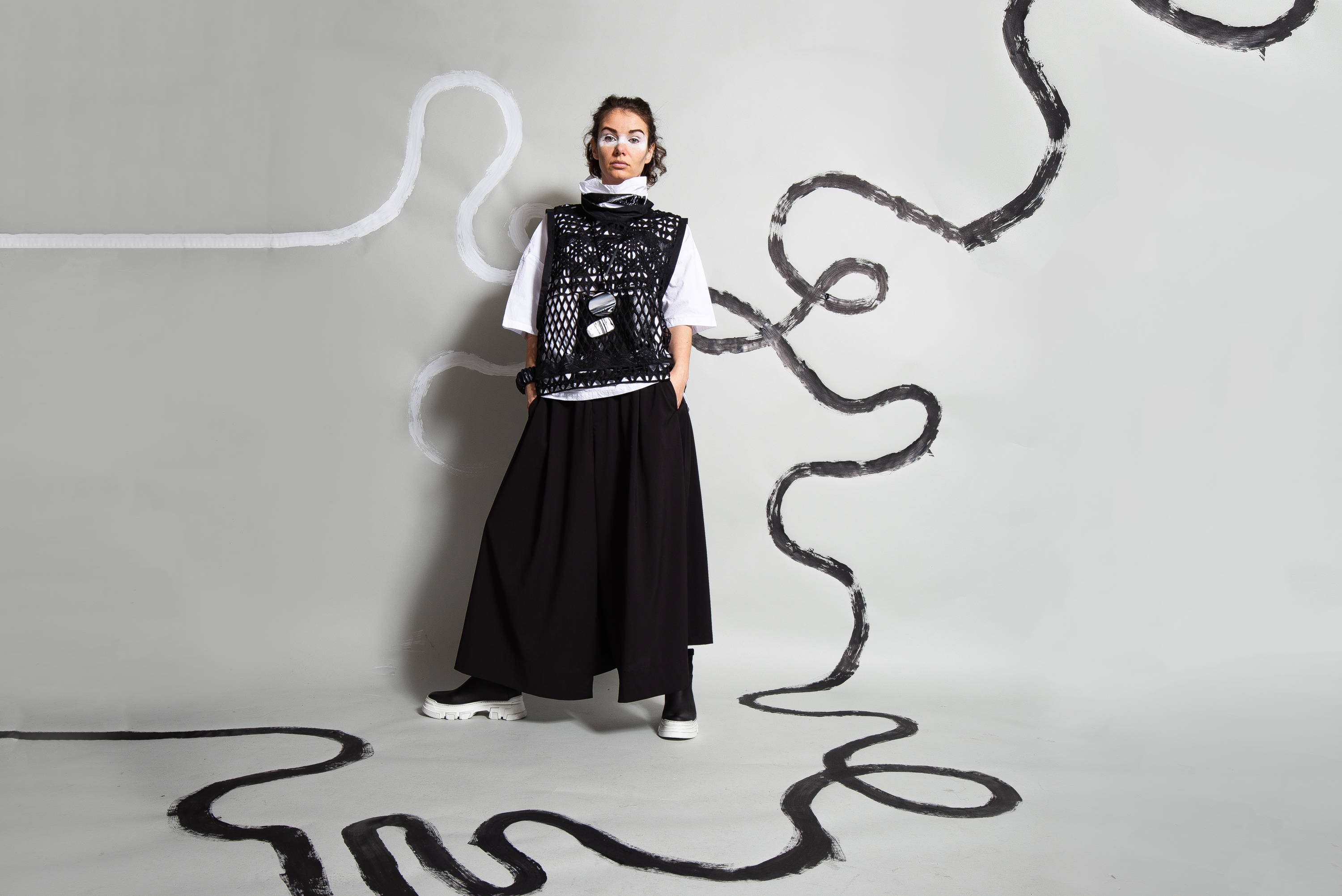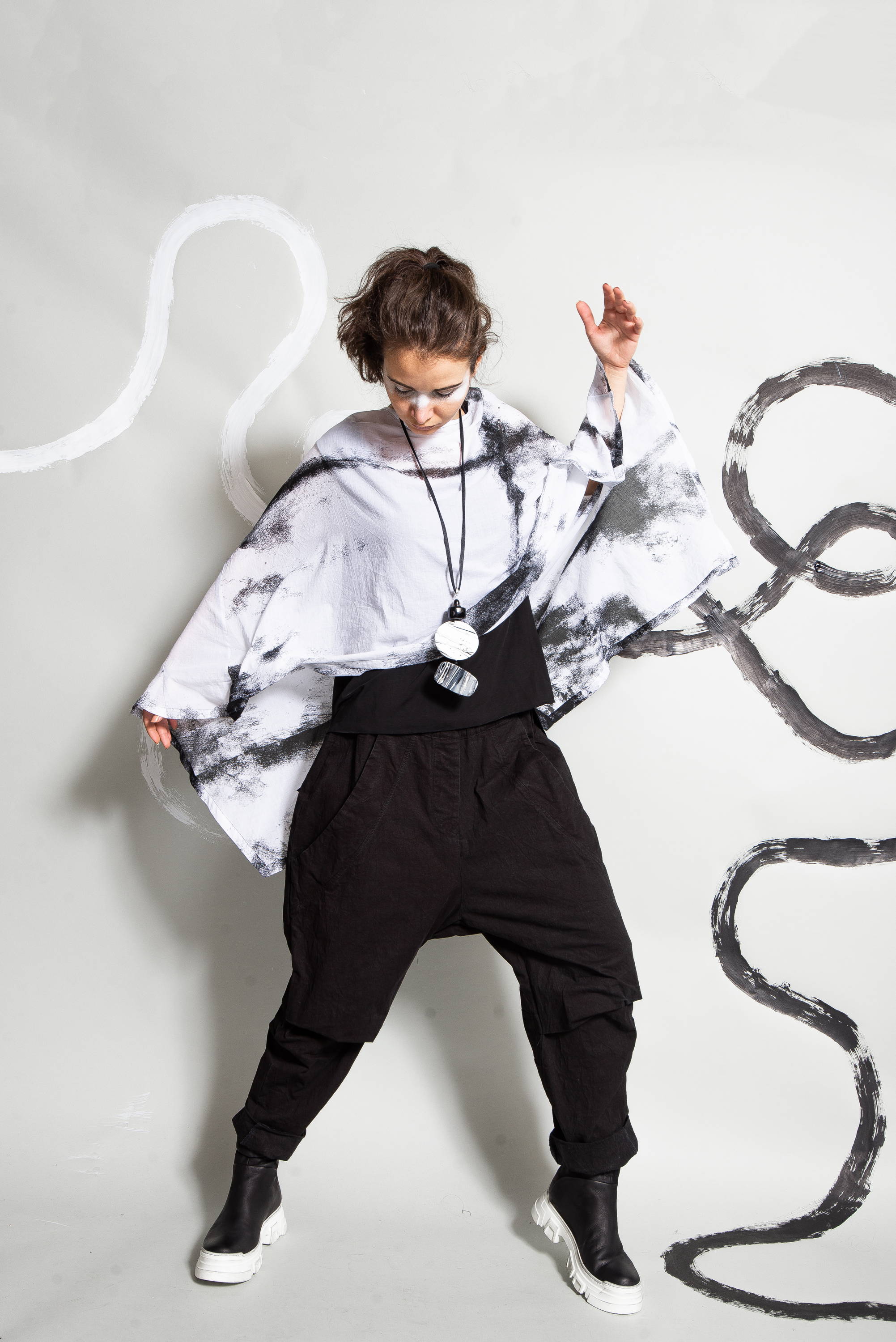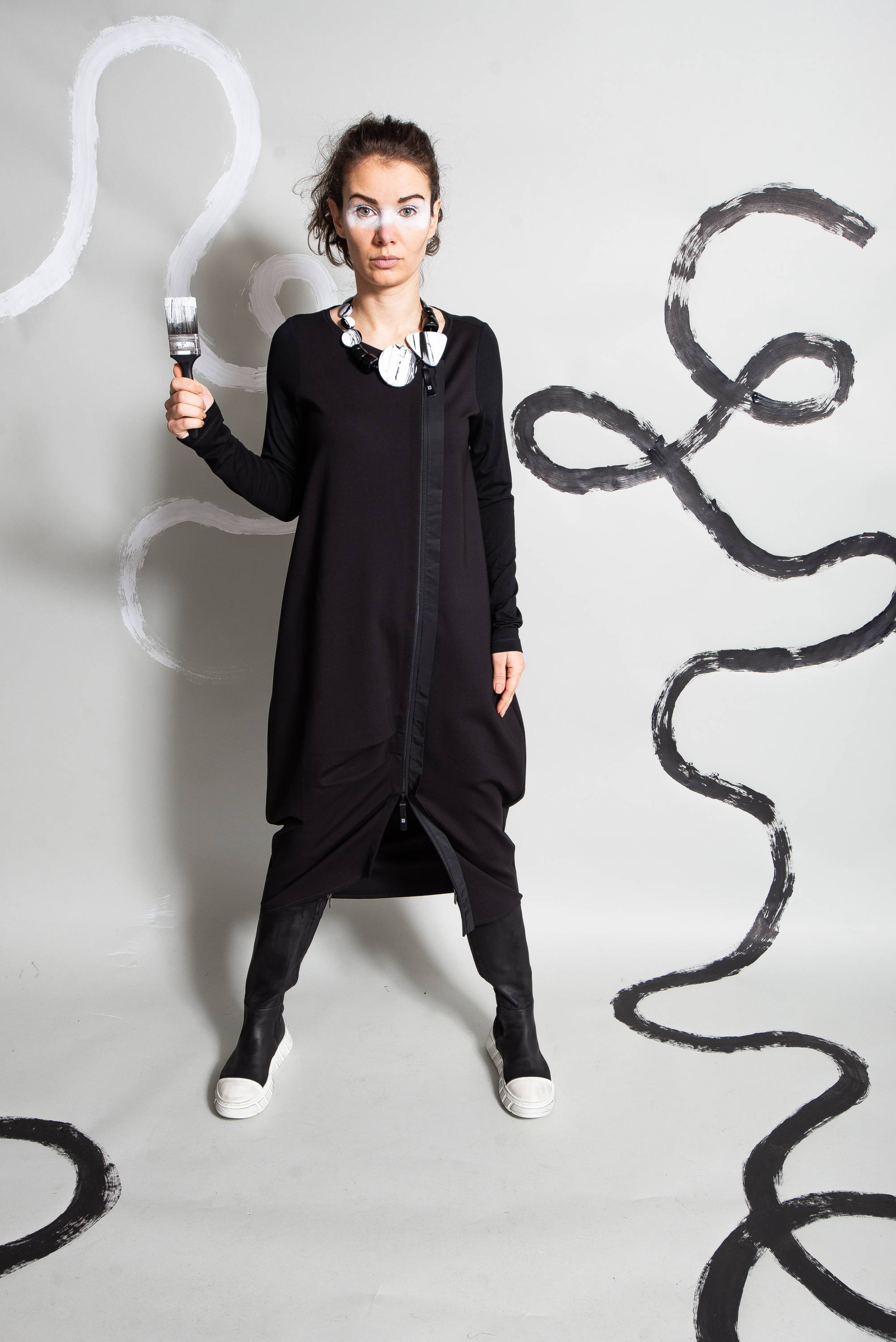 ---
Swedish designer Nelly Johansson offers edgy, contemporary womenswear. The label is famous for monochrome separates that play with proportion and asymmetry. Choose crisp oversized shirts to layer under dramatic coats for the ultimate transitional wardrobe. Shop the sale for classic Nelly pieces at a discount.
---
"Fashion is art and you are the canvas" - Velvet Paper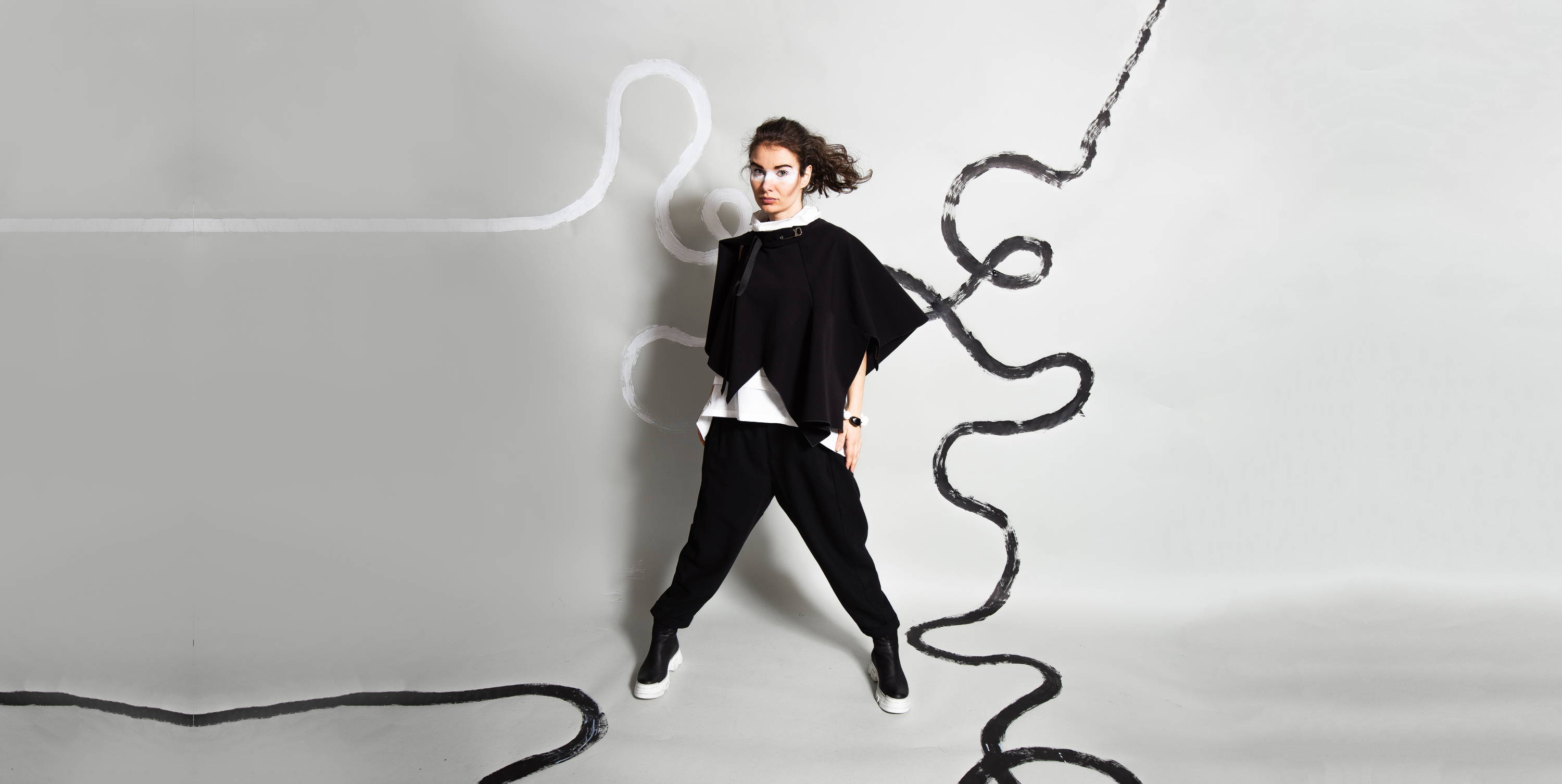 Editorial Episode - Painted Canvas