Gentlewoman's Club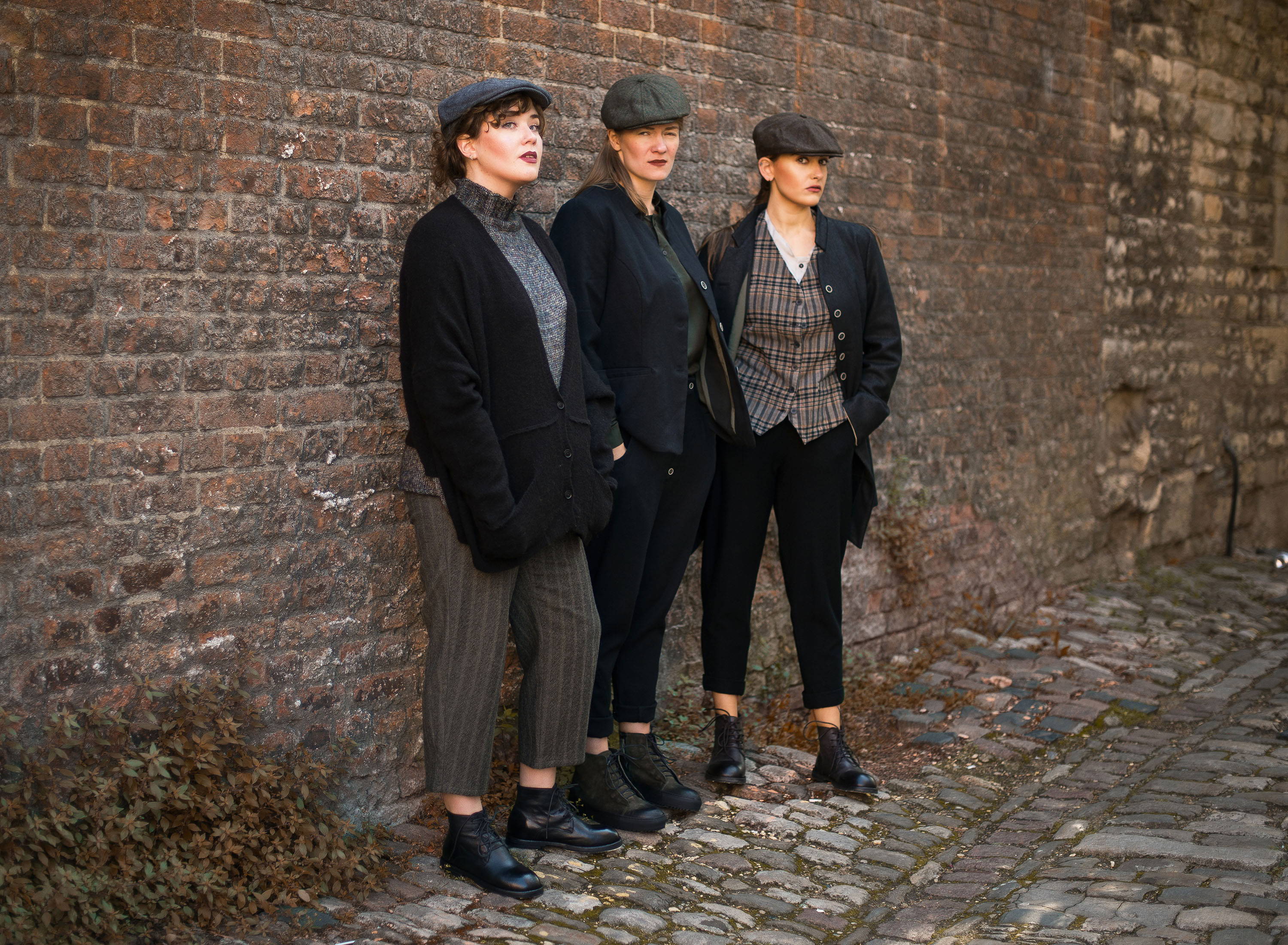 ---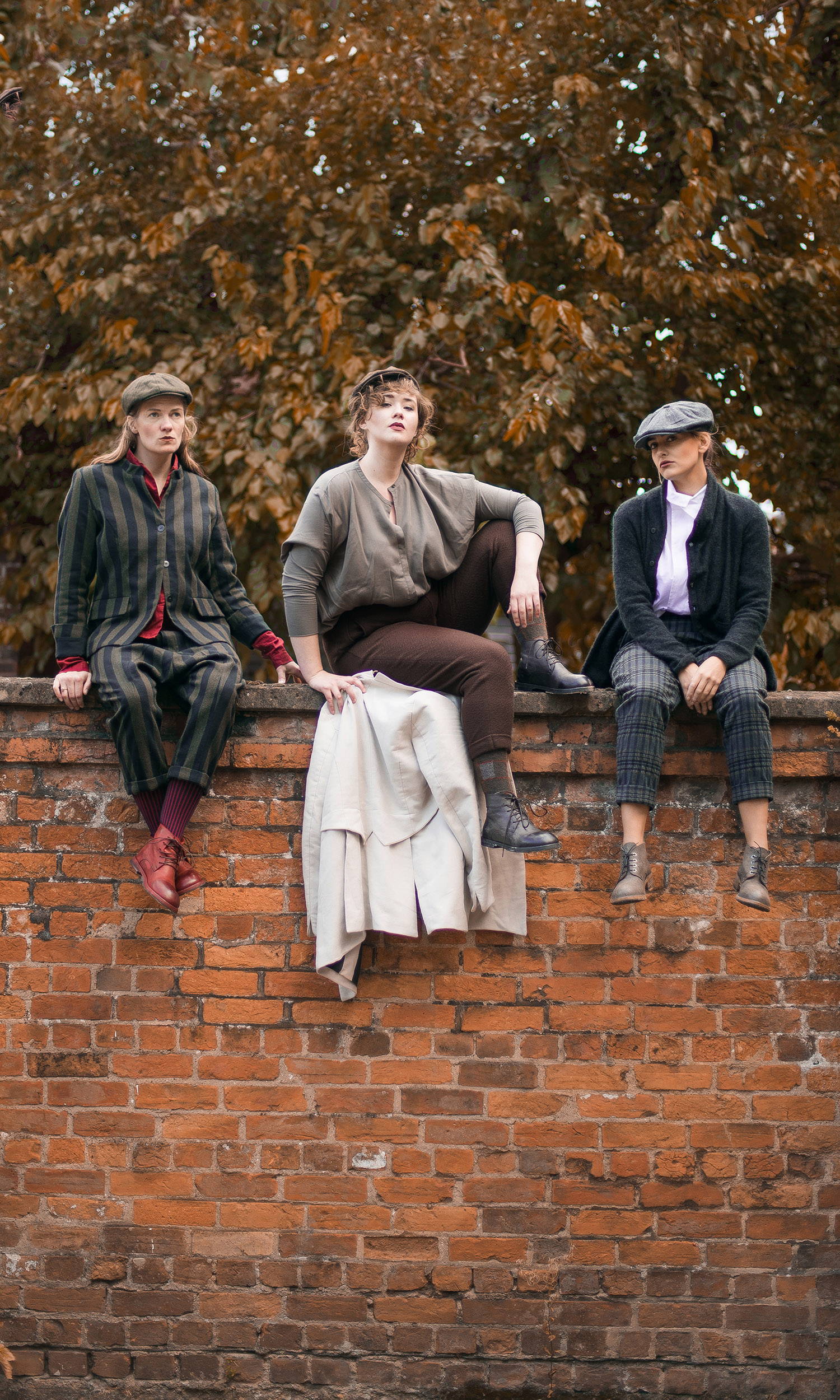 Ever to be at the forefront of popular culture, Olivia May has become invested in the brilliantly gritty drama series 'Peaky Blinders' based in post Great War Birmingham, UK. It's global popularity has seen tailoring looks take inspiration from the 1920's fashion costume and our most recent editorial draws inspiration as the influence.
Featuring designers Jayko and Elemente Clemente who adopt the true traditional craftsmanship approach to their designs offer a level of formality to express an innovative nod to the 19th century era. It would have been unusual for women to be seen in this type of clothing with long length dresses and skirts being stereotypical of the time, but its 2019 where these masucline tailored looks are considered high fashion, super trendy and favourites of high-end designers across the globe.
Notice the flat cap. What started as an unethical way of taxing the public, turned into a mark of defiance and thus made its way into fashion, and now fits perfectly into what this photoshoot's story is all about.
---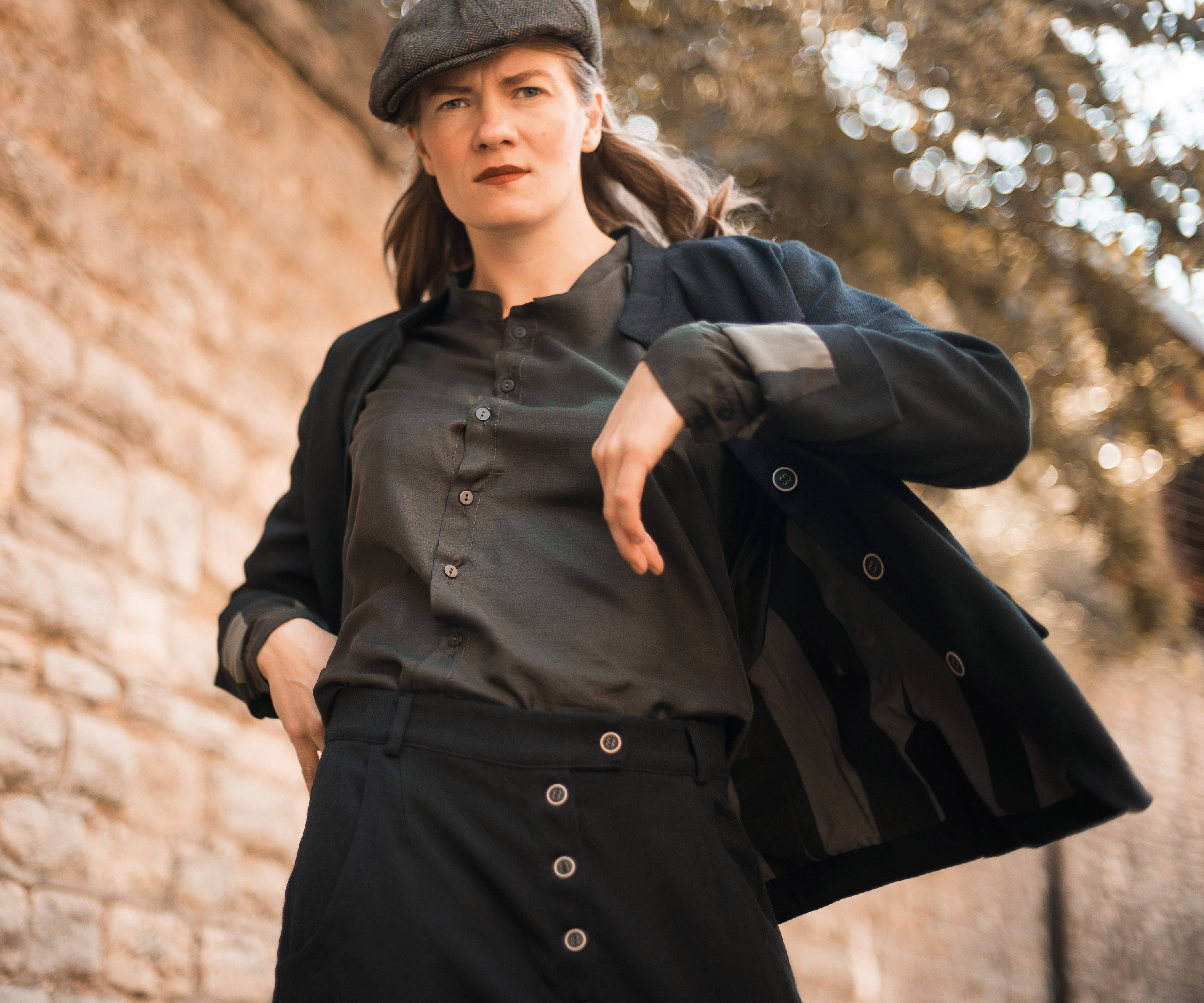 ---
---
---
AW 19-20 has seen French label Jayko produce a very showcase worthy collection offering a gothic twist on utility dressing. Encouraging layering with their mix of lightweight mid layers and high quality big jackets and wool coats buying form this designer can always see you through the Winter as we see more unpredictability in the world's climates. With a neutral colour scheme for the colder season you will be able to create key staple looks, unassuming but with the internal confidence that the practicality of your outfit is where your priorities lie. The fabric compositions have been carefully considered with a respectable mix of wools, silks and heavier fabrics to increase the impact of this urban asthetic.
---
---
Pair their structured coats with drop-crotch trousers for a modern, urban style or choose delicate blouses and dresses for a more romantic look. Shop the new season or browse the sale for discounted pieces. 
---
---
Again suggesting layering is the way this Winter Elemente Clemente was an obvious choice for supporting Jayko on this photoshoot. With light knits and also a Prince Of Wales check in their more tailored waistcoats and trousers we decided to give them the supporting role they deserved.
---
---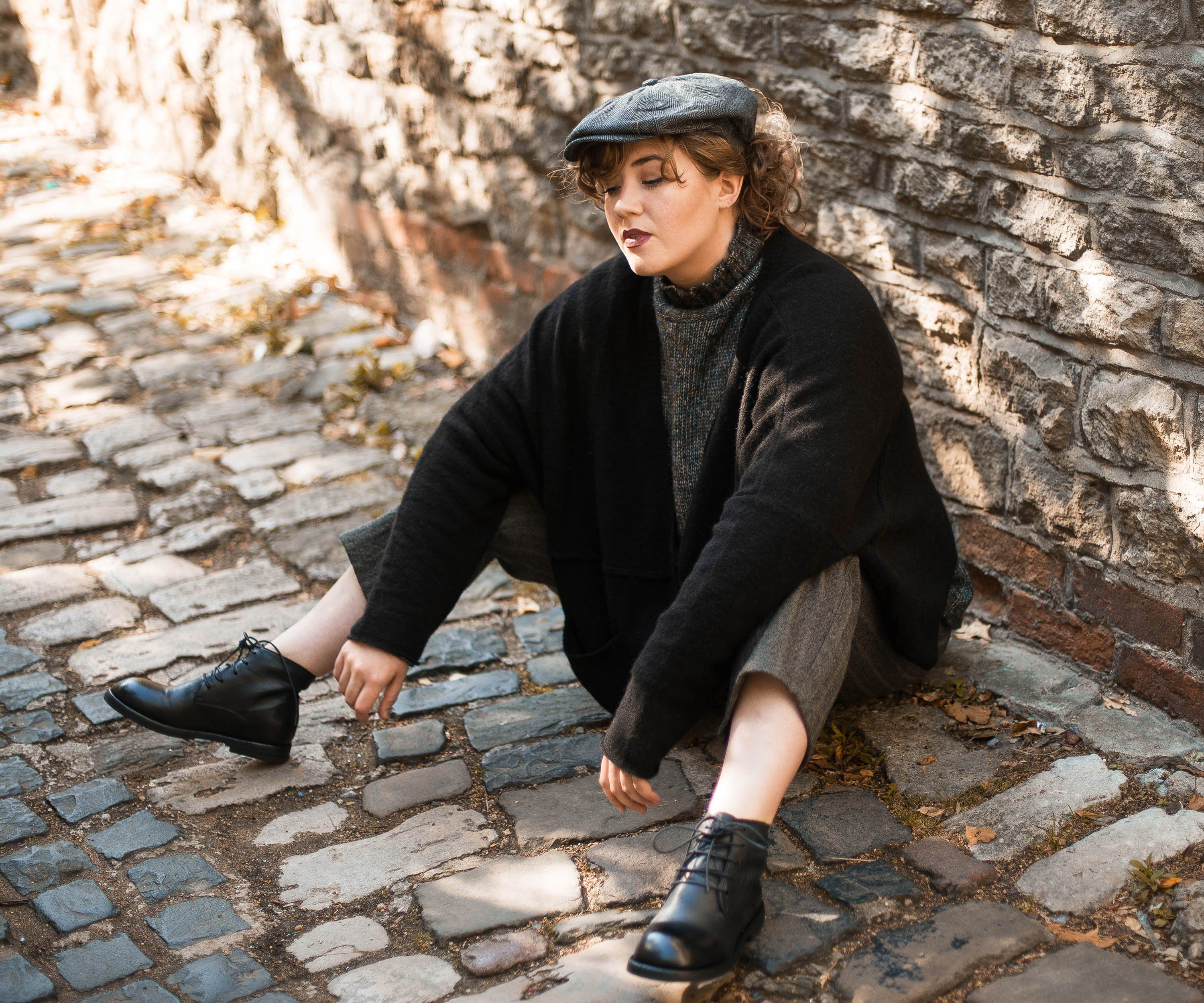 ---
New season can sometimes mean hesitation in wardrobe choices. To help we hold styling sessions at both our Oxford and Cheshire locations. Come in and chat with our in house expert styling team and try new looks, with encouragement, advice and customer service as standard. Call ahead and book and we can have everything ready for your arrival.
---
---
---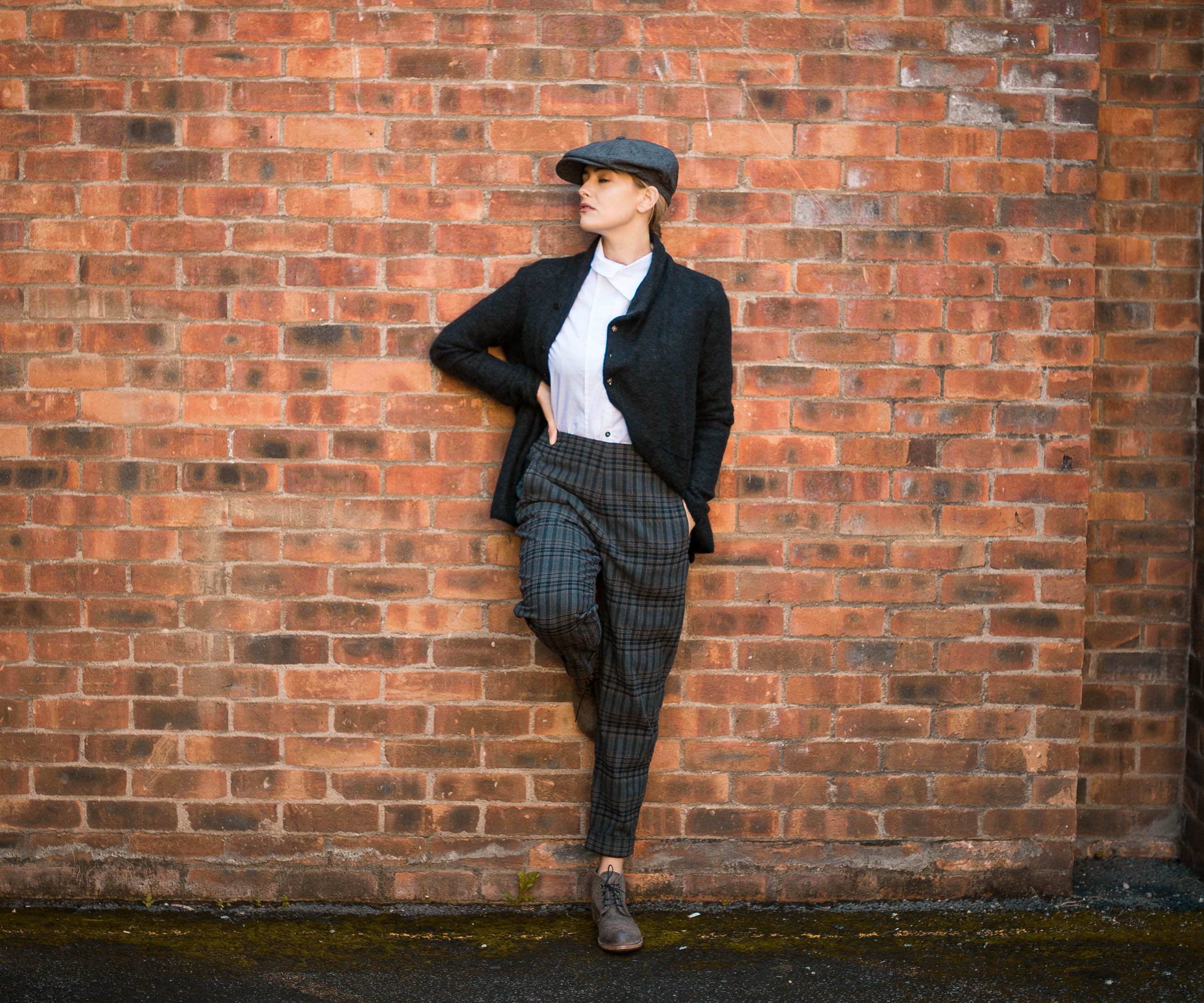 ---
Editorial Episode 24 - Gentlewomen's Club
---