Equestrian Dream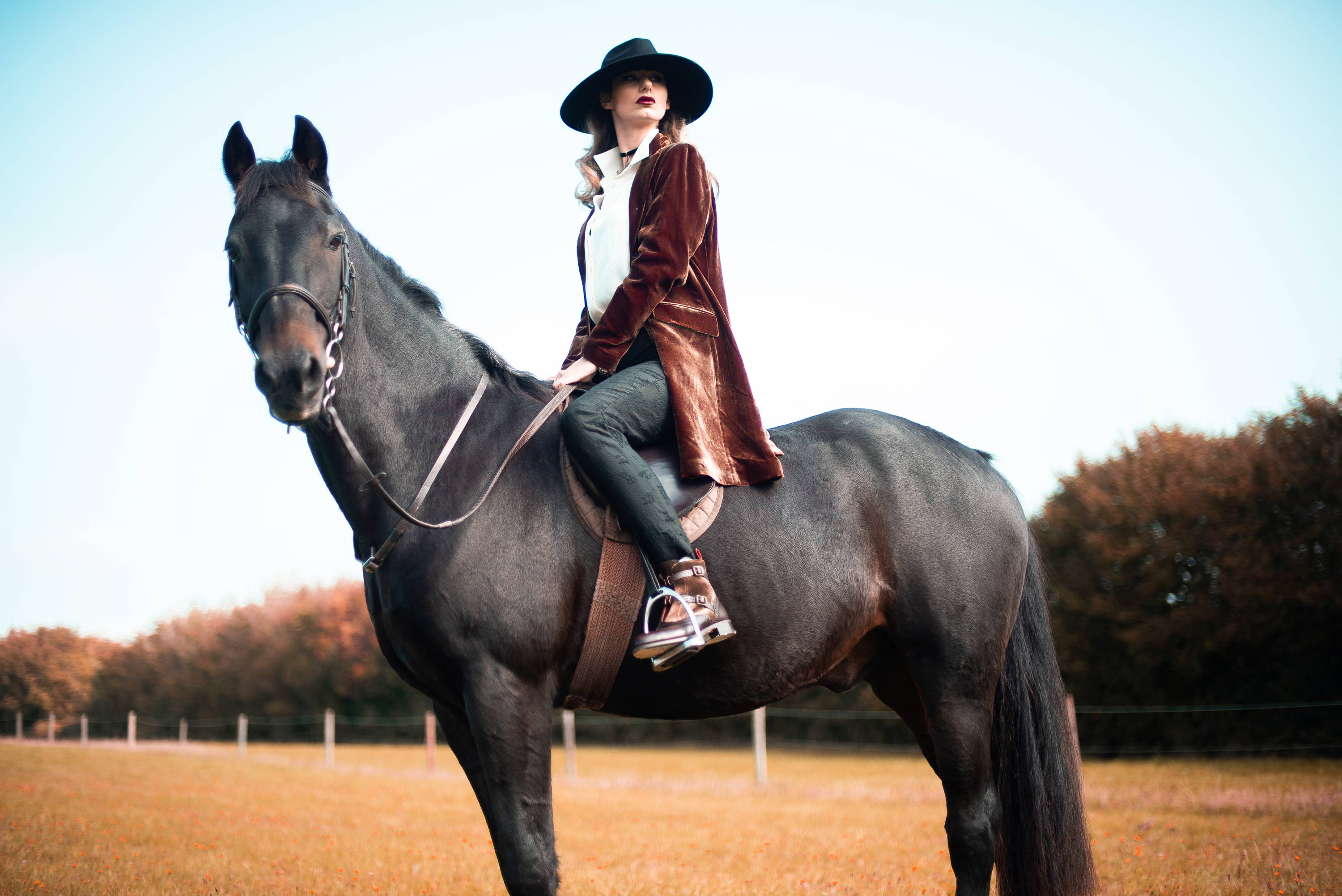 In a world where things seem significantly different right now - escape to a dream world and let nature inspire you to feel free and energised with our latest romantic editorial featuring T.ba and Privatsachen across the beautiful Oxfordshire countryside. Subtle details, elegant patterns and soft colour hues ensure these collections burst with femininity and romanticism.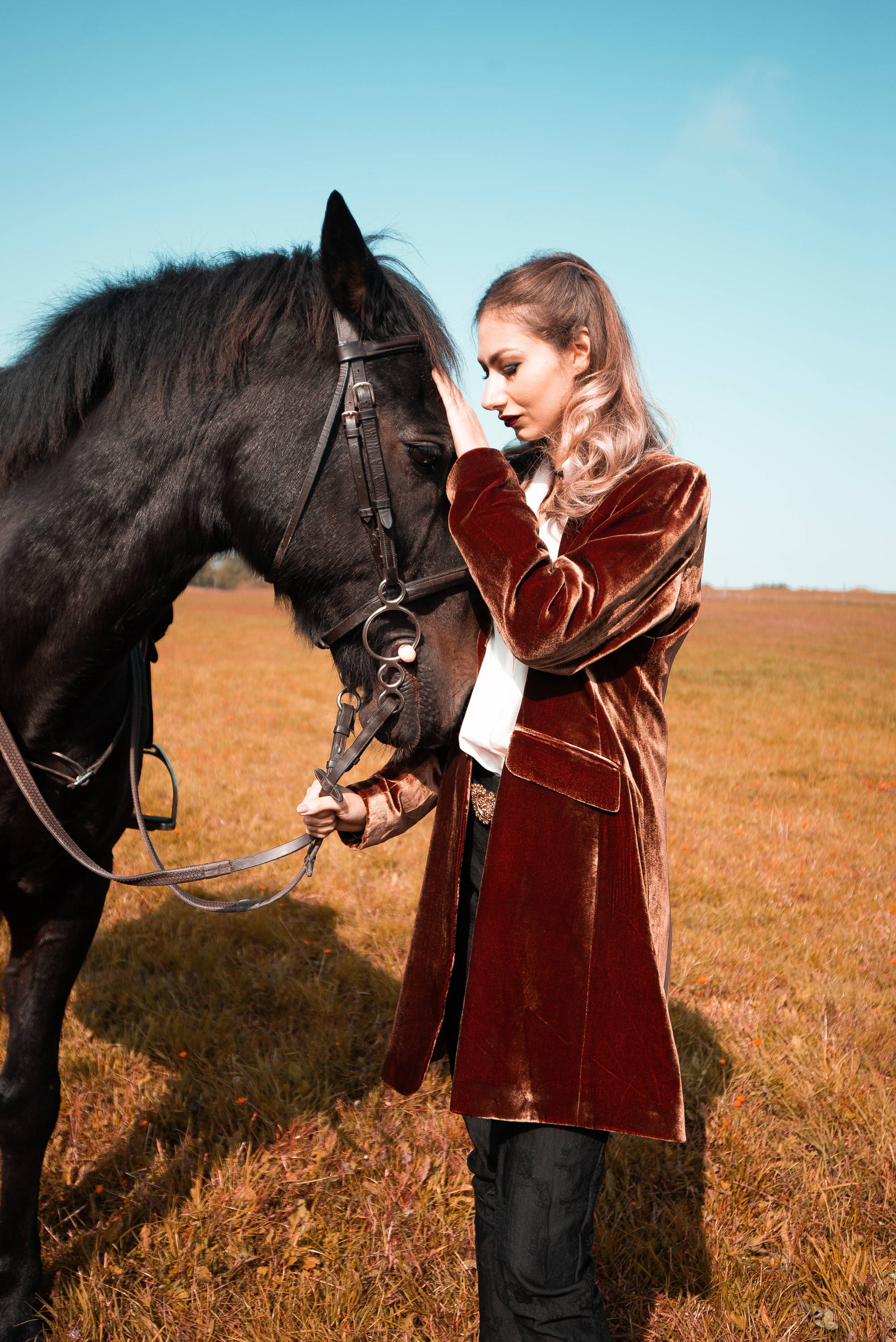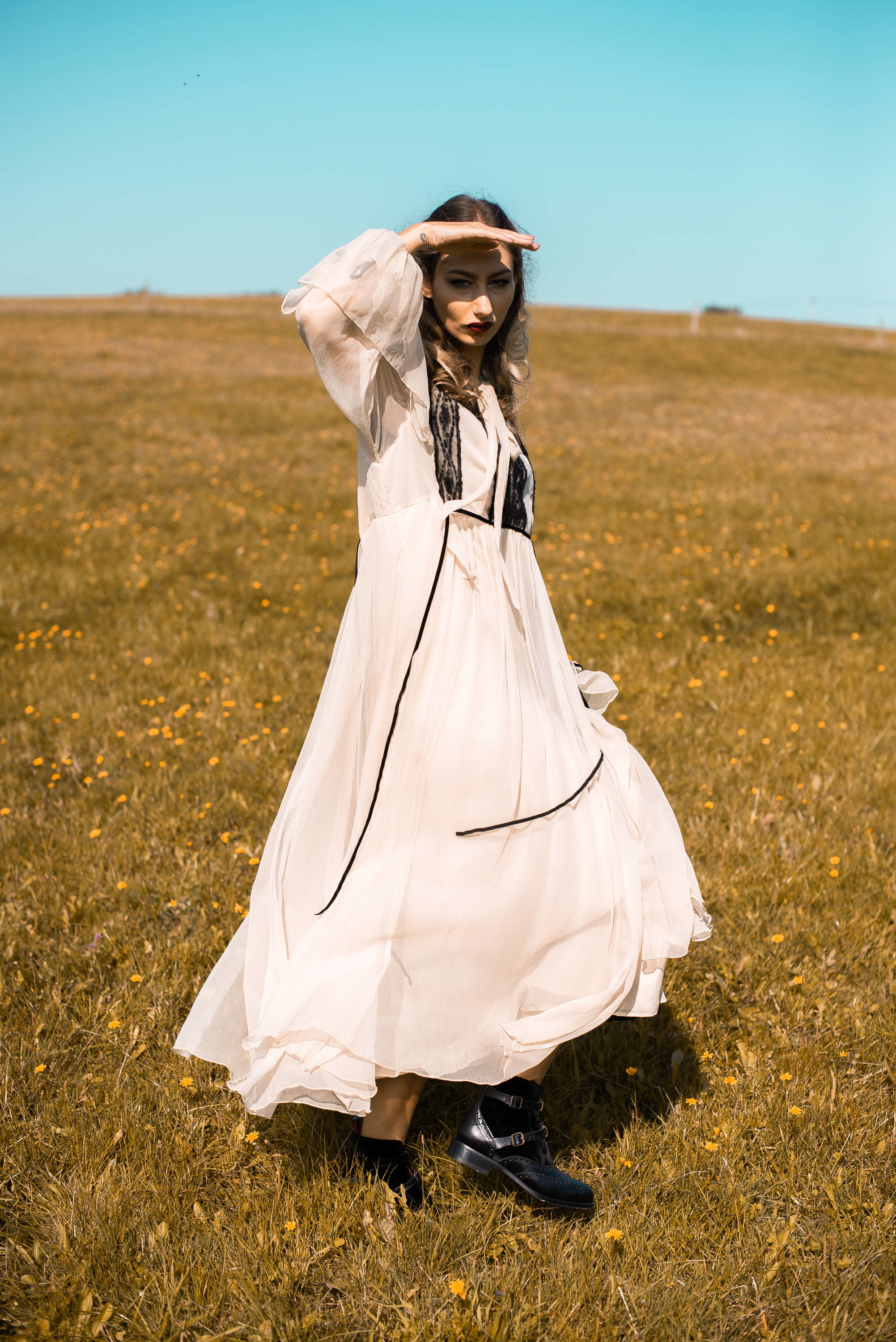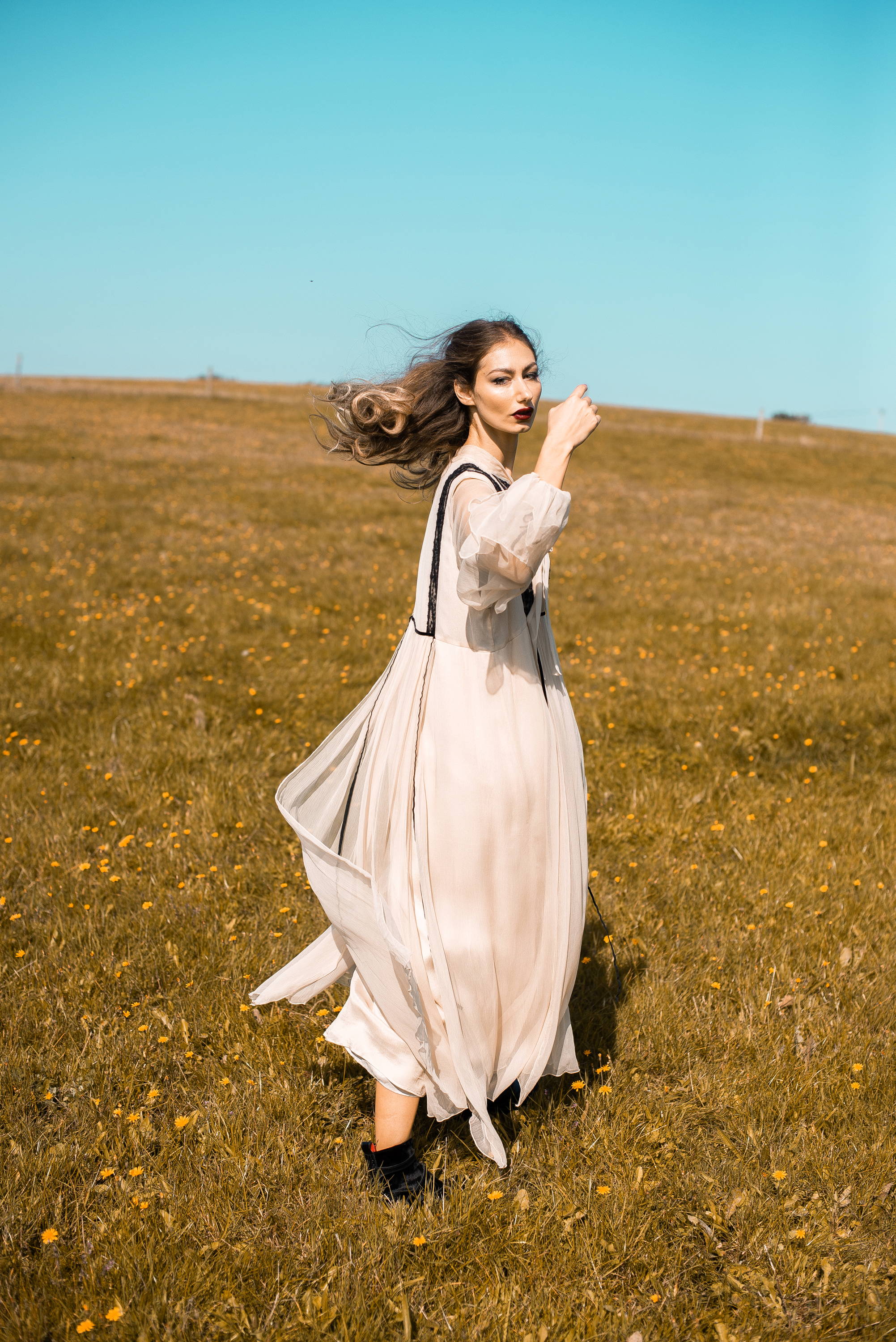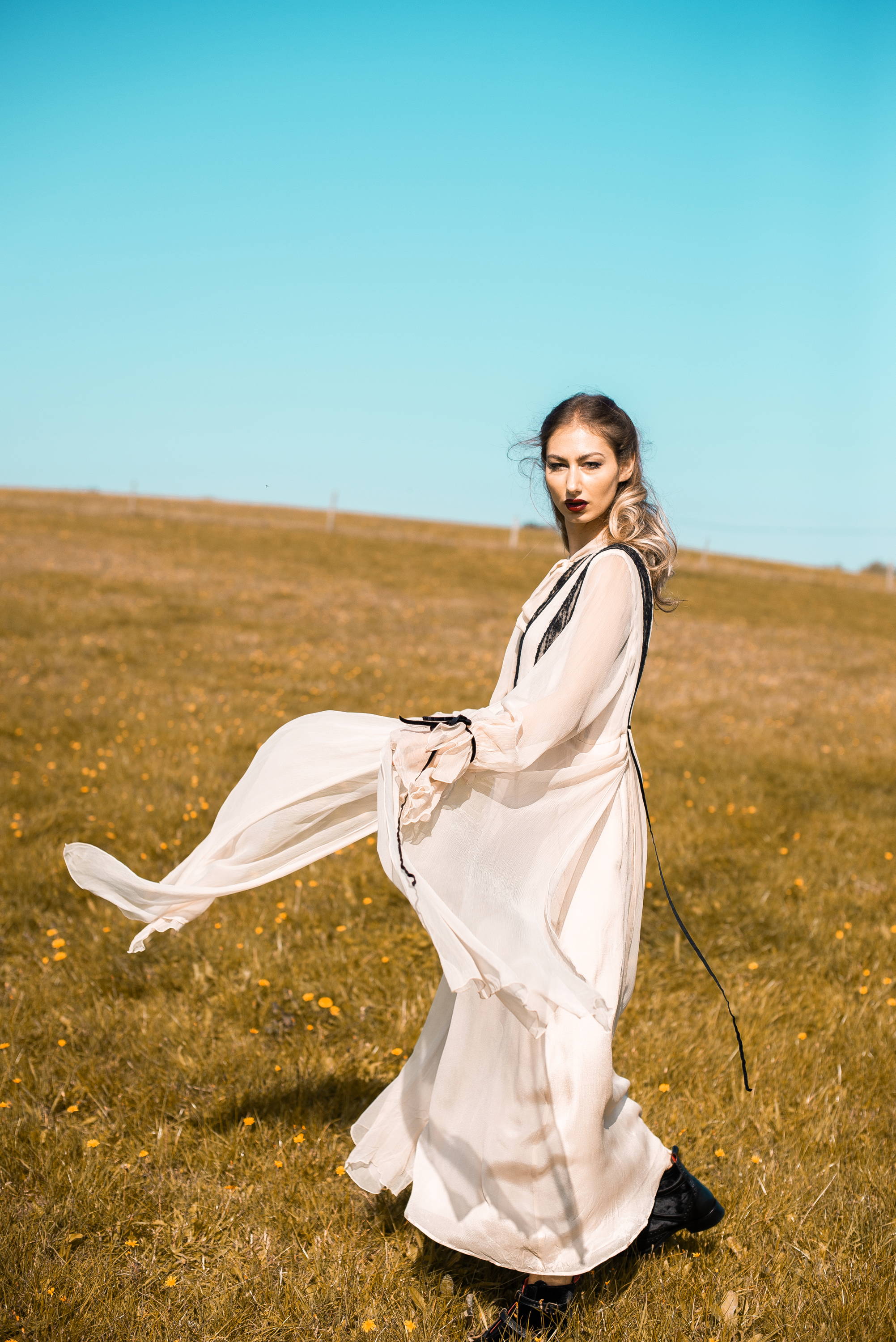 'A horse in a dream might symbolise freedom, energy, strength, endurance, stamina, power, but also hard work. ... Running horses symbolise freedom and release of repressed energy.'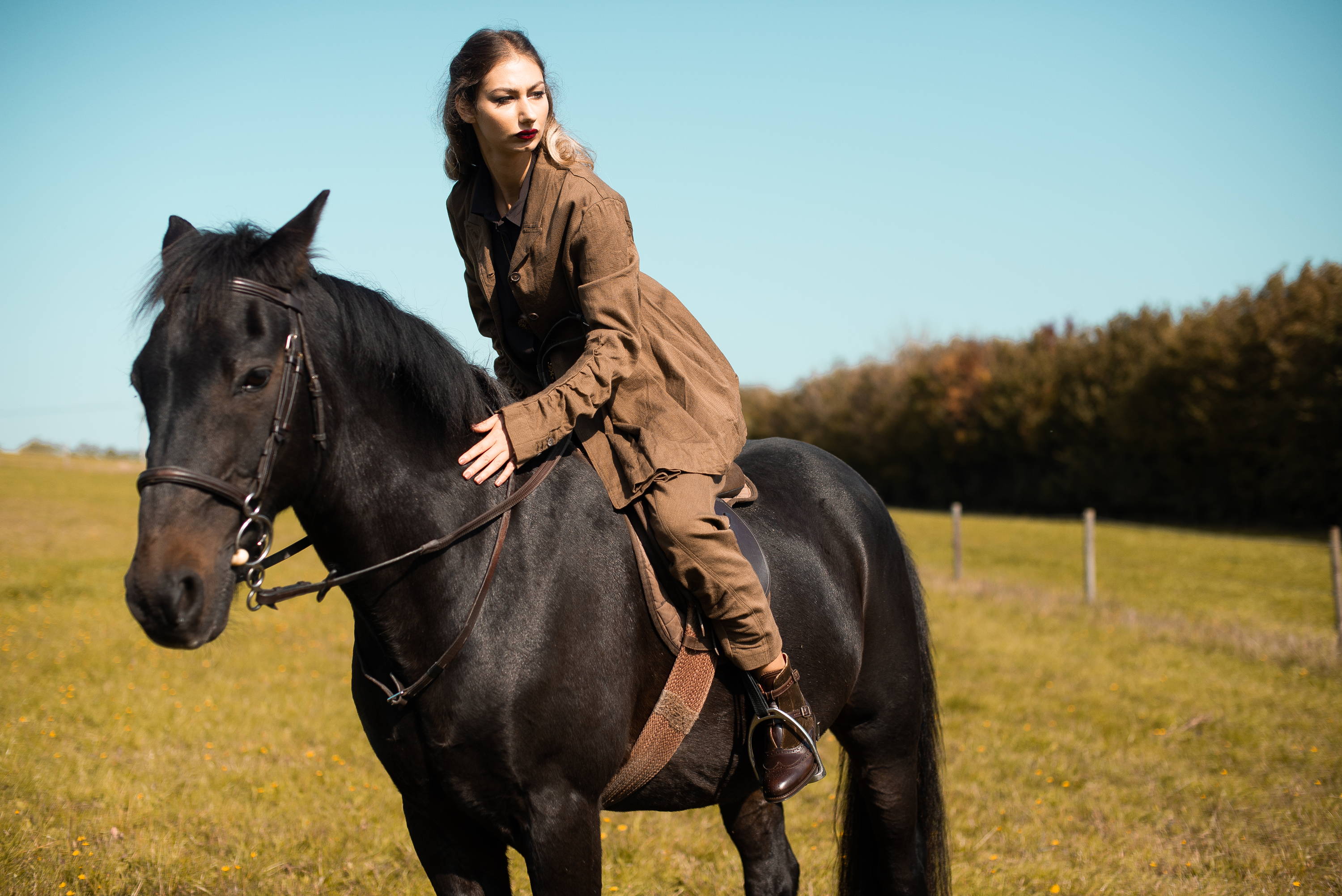 'Freedom, Energy, Endurance, Stamina and Power'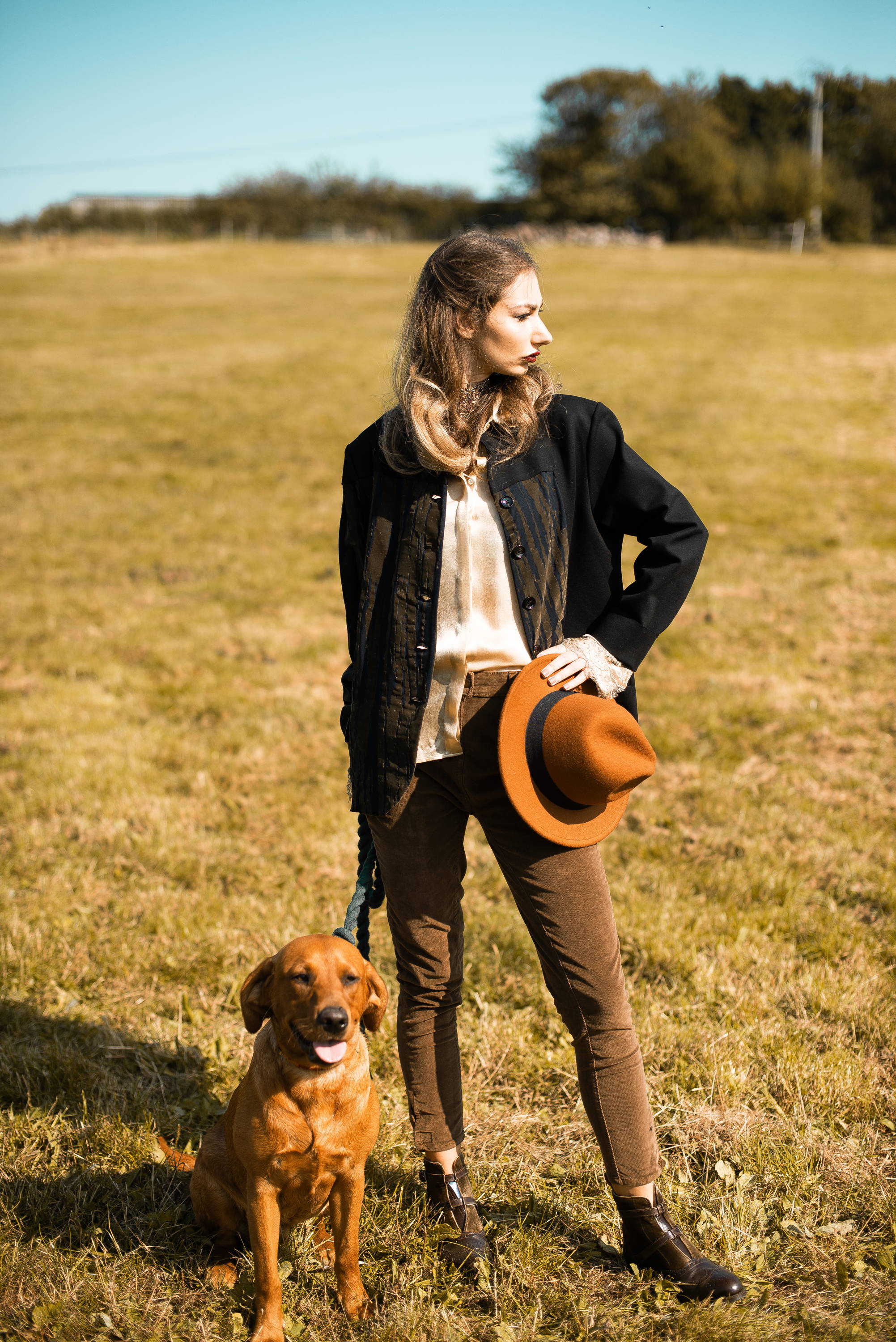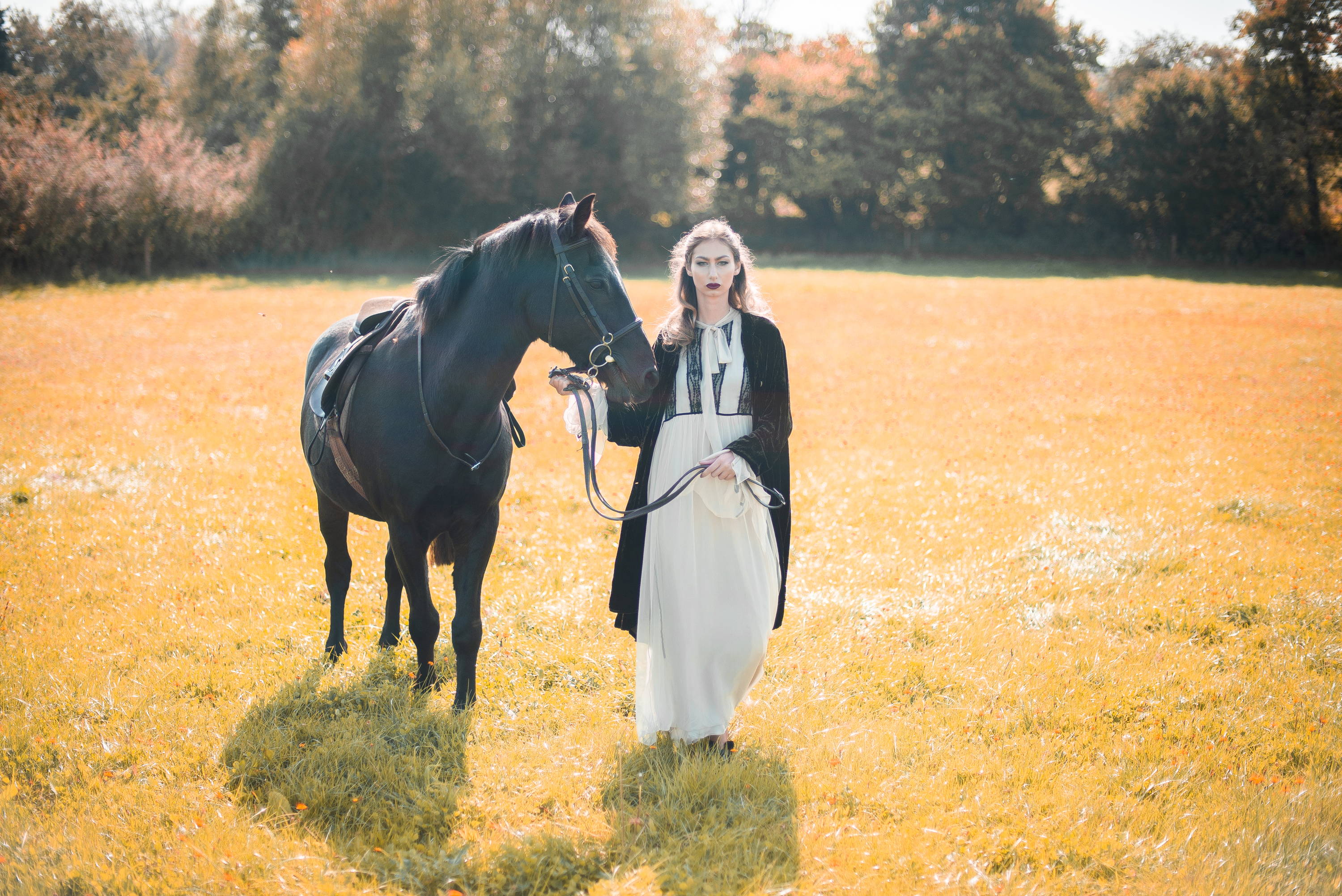 Explore classic, sultry and elegant looks with a classic style. These super-stylish looks offer a luxurious laid-back chic style. Choose from detailed blouses, delicate dresses, checked pegged trousers and statement accessories in colour hues of chocolate brown, creamy white and neutral tones for understated off-duty countryside looks.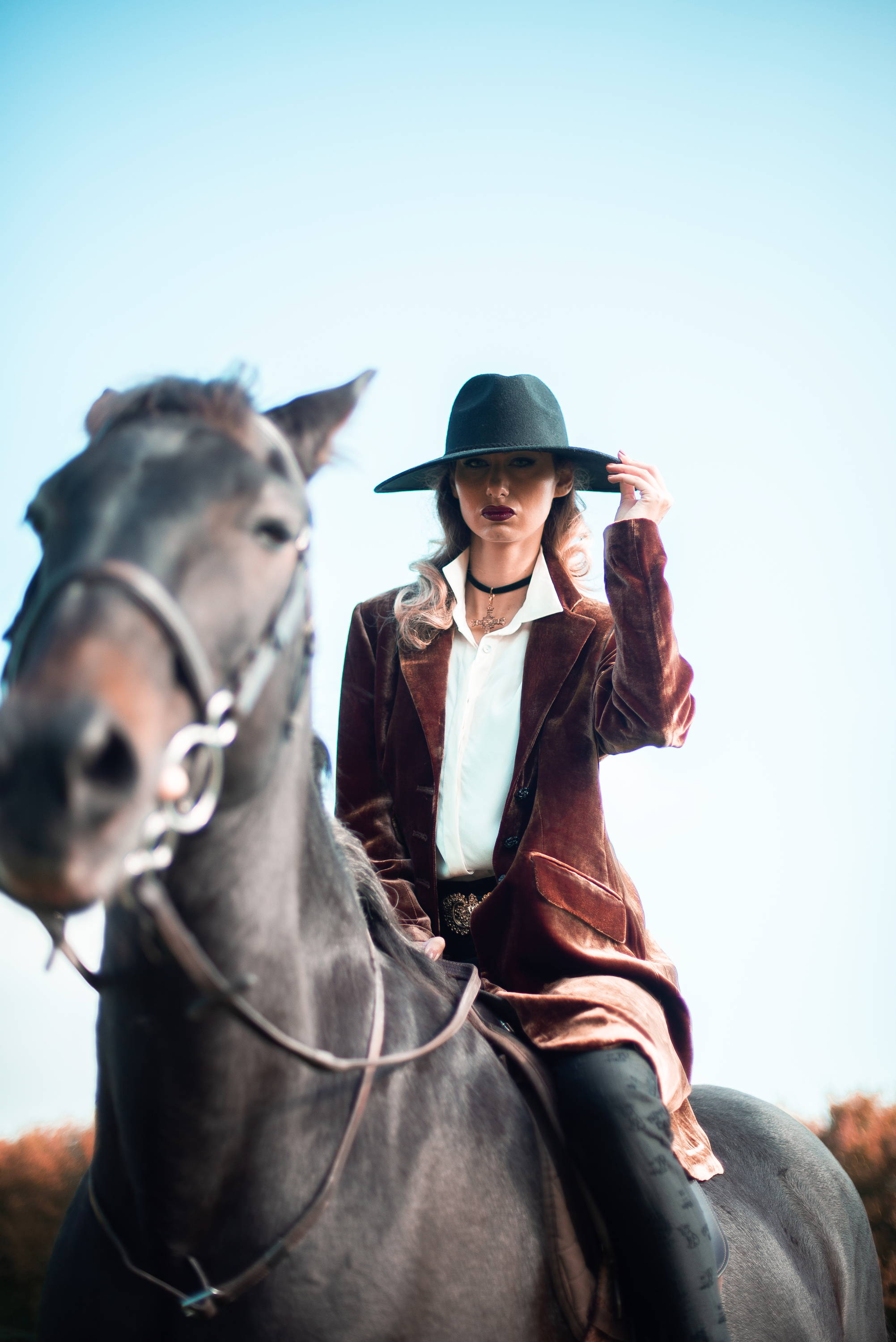 Introducing new Spanish designer - T.ba was born as a cosmopolitan concept of countryside clothes, evolving to the fashion world without losing its identity which makes its collections so special. T.ba seeks something unique and different, timeless, eternal and innovative. Shop velvet blazers, exquisite jewellery pieces and tailored structured pieces.  
Discover crushed silks, ultra-luxe velvets and flowing silhouettes from Privatsachen, their attention to detail and responsible produced natural fibres create unique and timeless designs time and time again. All pieces are designed, produced and dyed in Hamburg, Germany from finely detailed fabrics such as crushed silks, ecological cottons, ramie, jute, hemp, wool and tencel. Discover jewel-toned dresses making the perfect statement piece.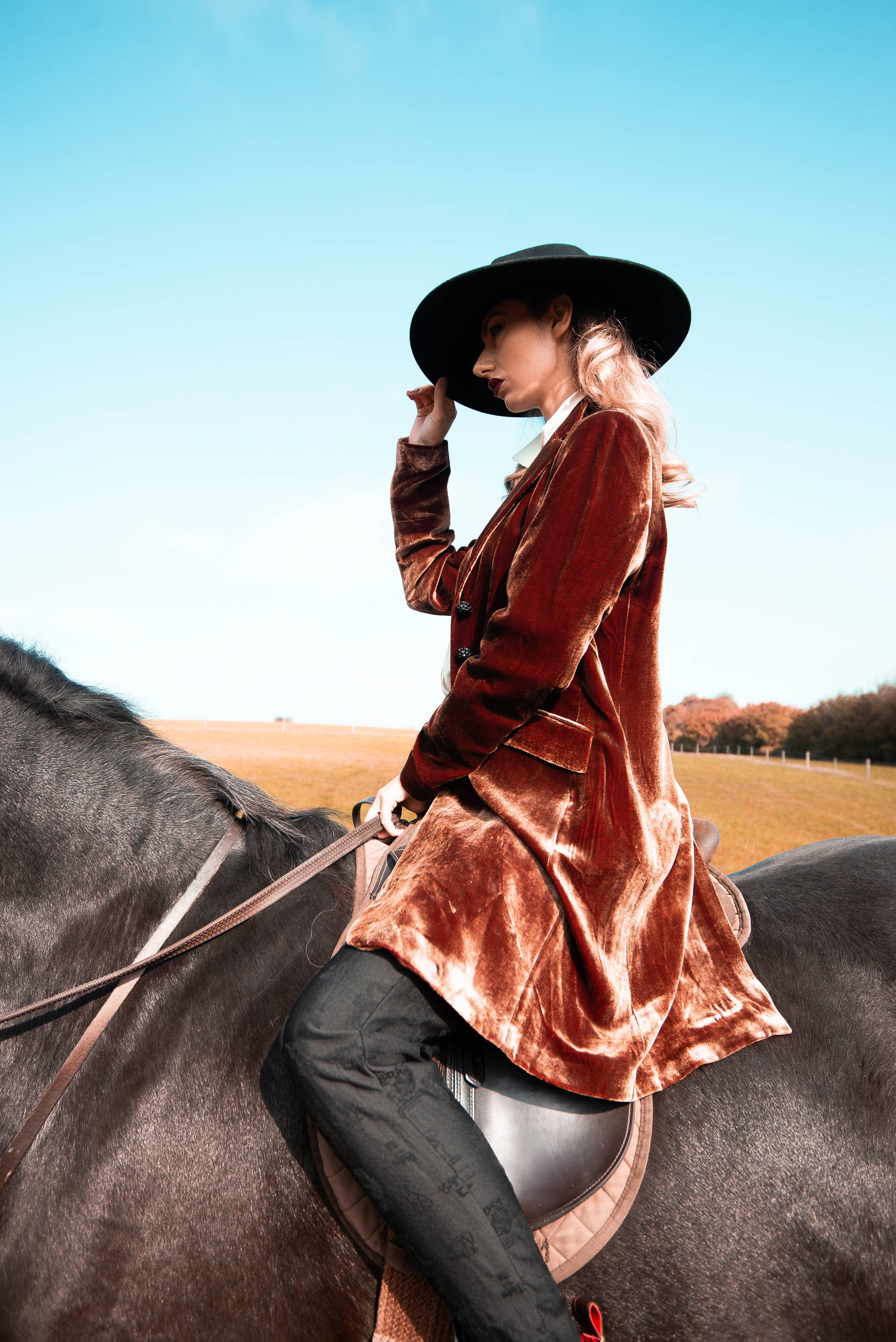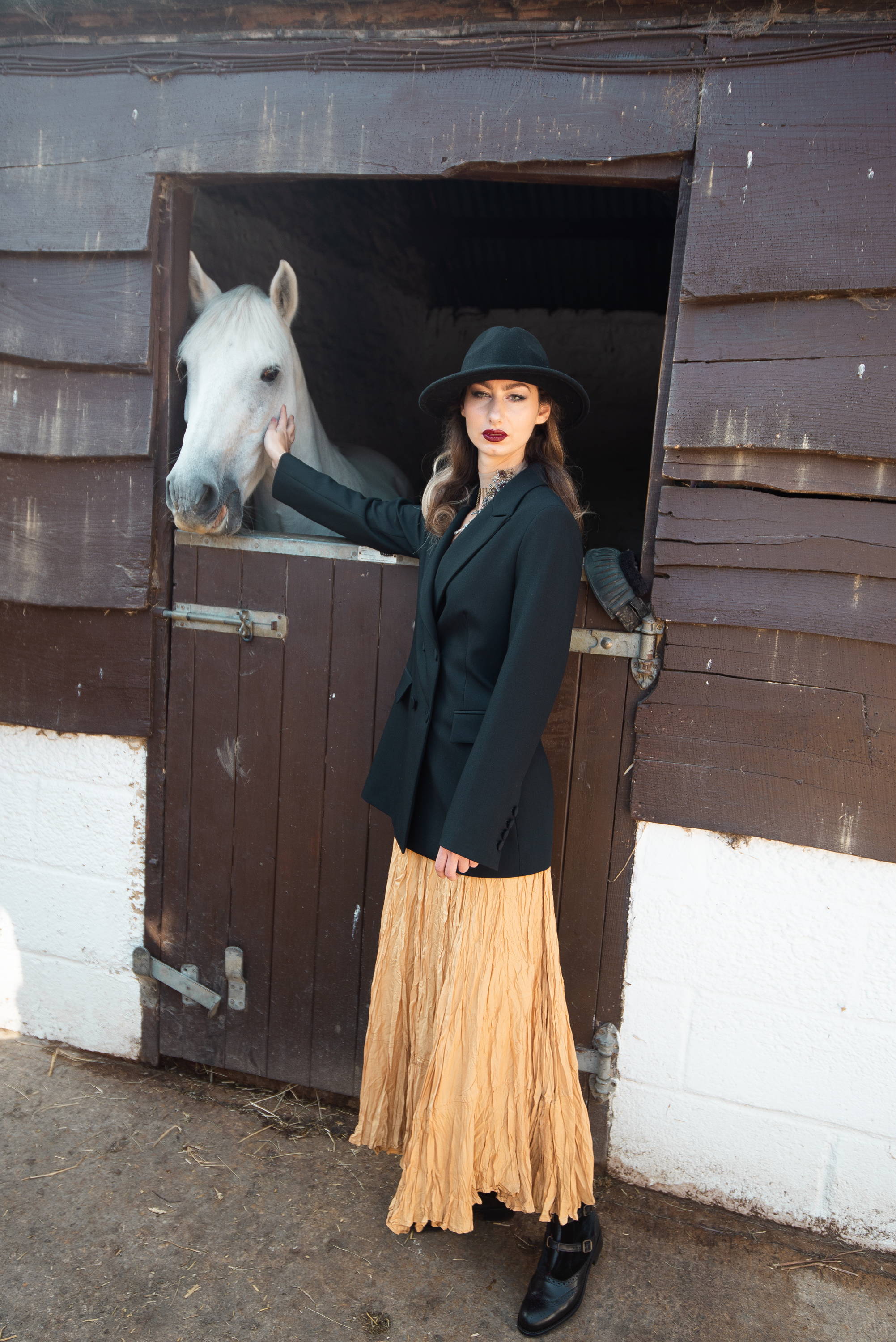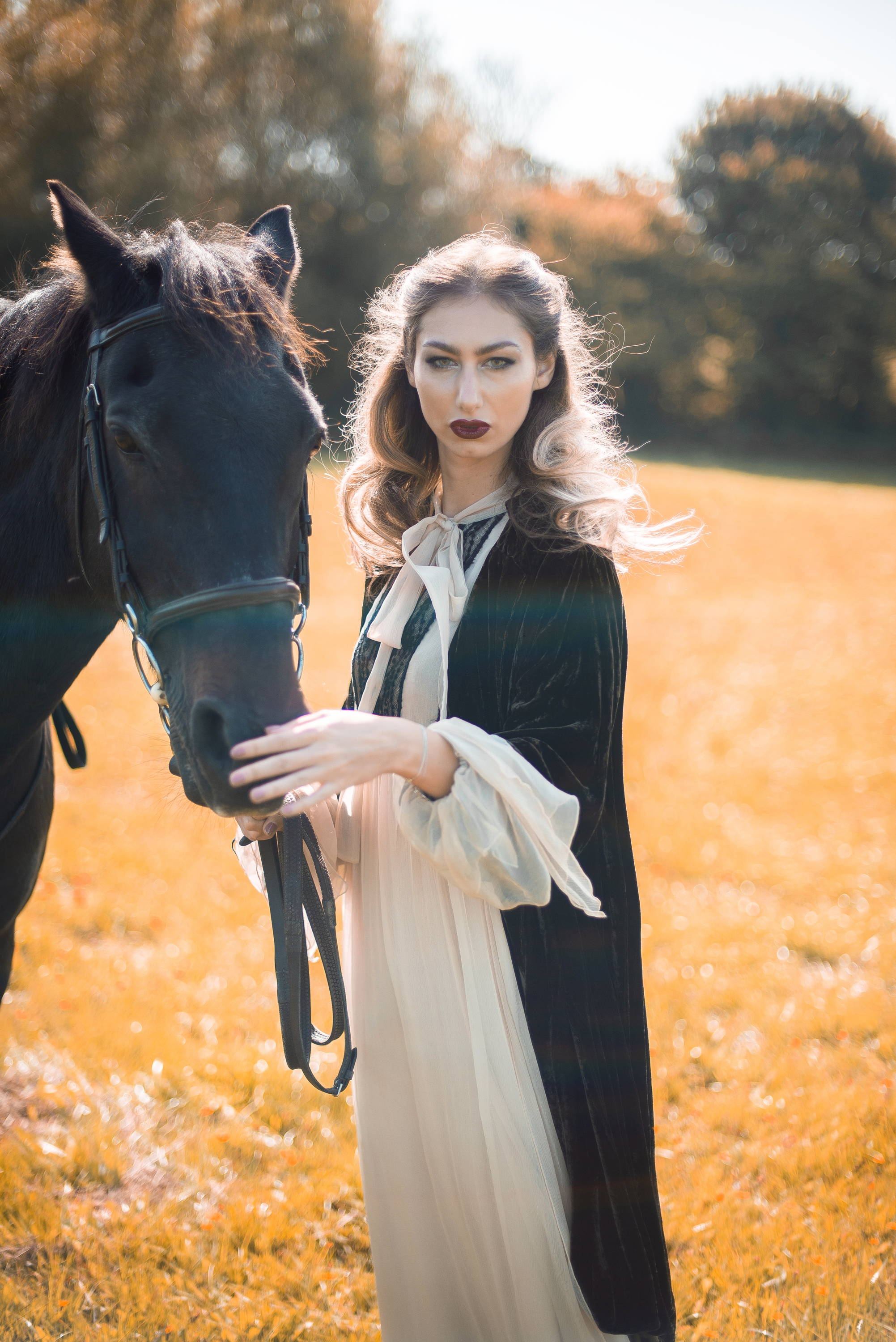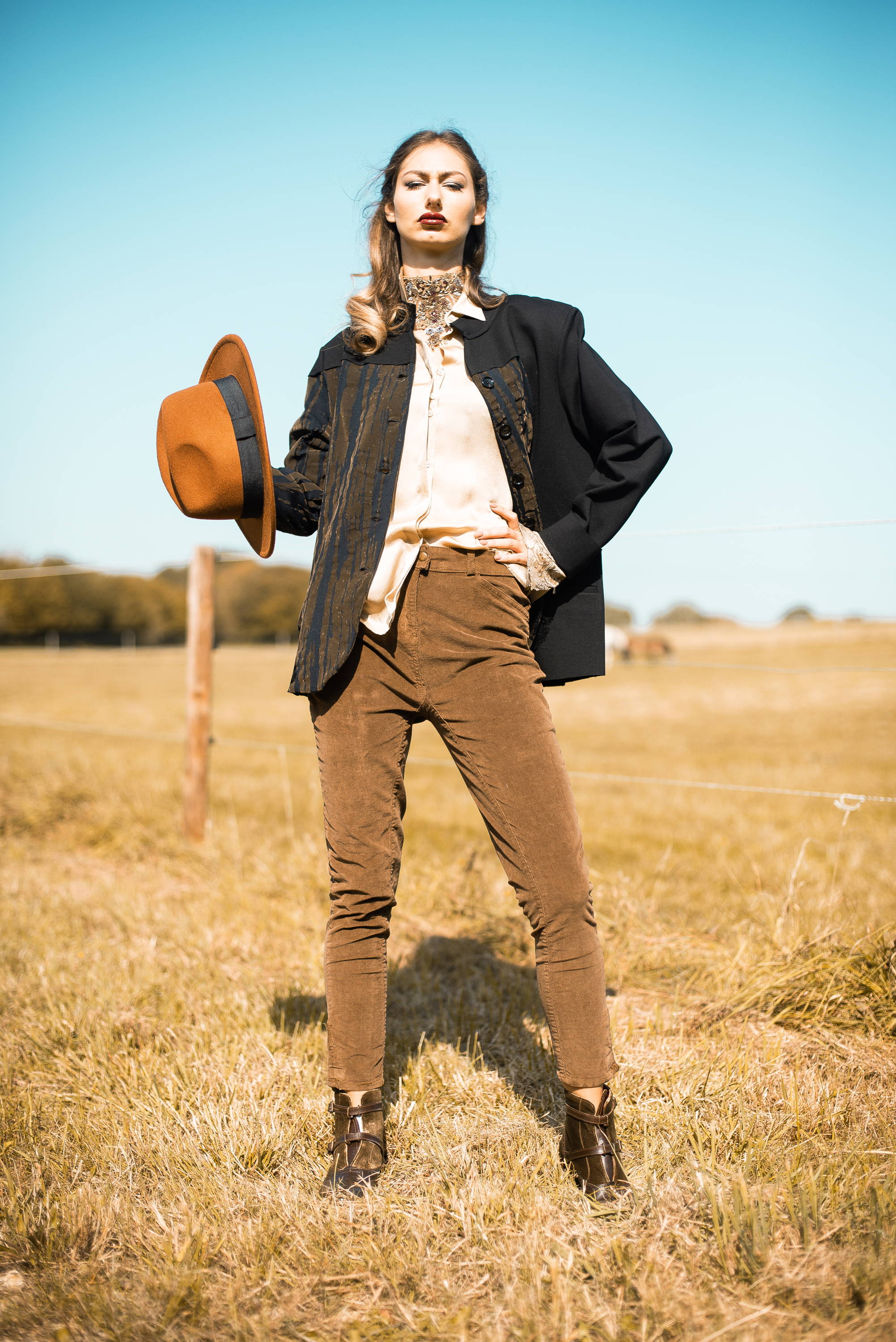 ---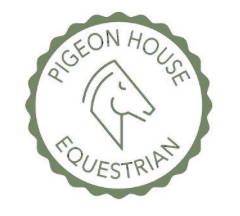 With special thanks to Pigeon House Equestrian.
Pigeon House Equestrian is a livery yard, riding school and Pony Club Centre surrounded by over 40 acres of pasture land situated in Church Hanborough close to Woodstock, Witney and the beautiful city of Oxford.