Black & White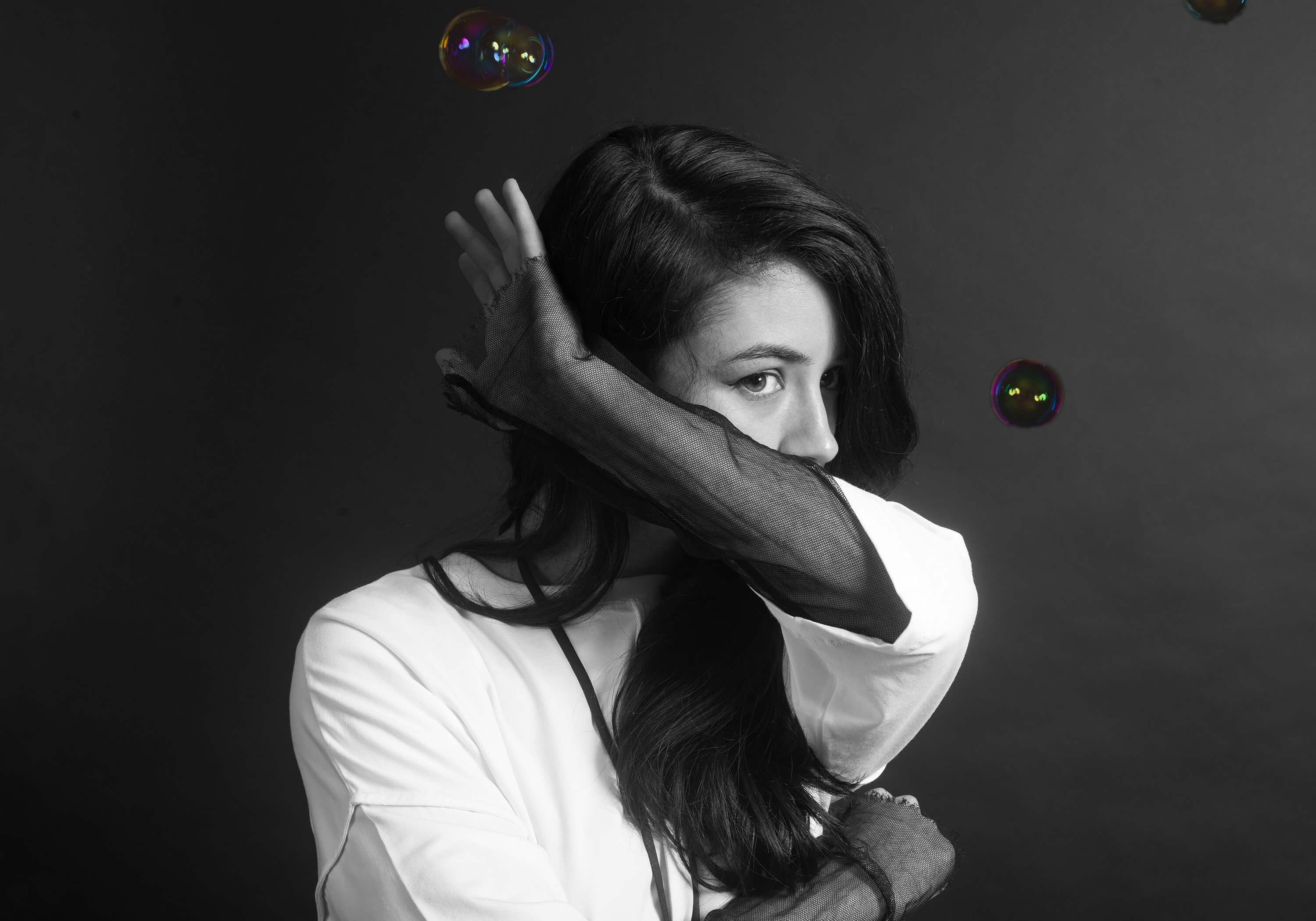 ---
With SS19 coming to a close we've endeavoured to bring to your attention a collection of outfits - perfect for last minute getaways or Winter sun. Our in house styling team have focussed on tailored lines in this architectural inspired photoshoot using light and shadows to really showcase the structure to the garments. We find a tailored look is such a powerful way to dress offering versatility to take you from a day at the office to after work drinks of an evening keeping chic and stylish. These exciting looks are very on-trend, but with limited stock you'll need to be quick!
---
---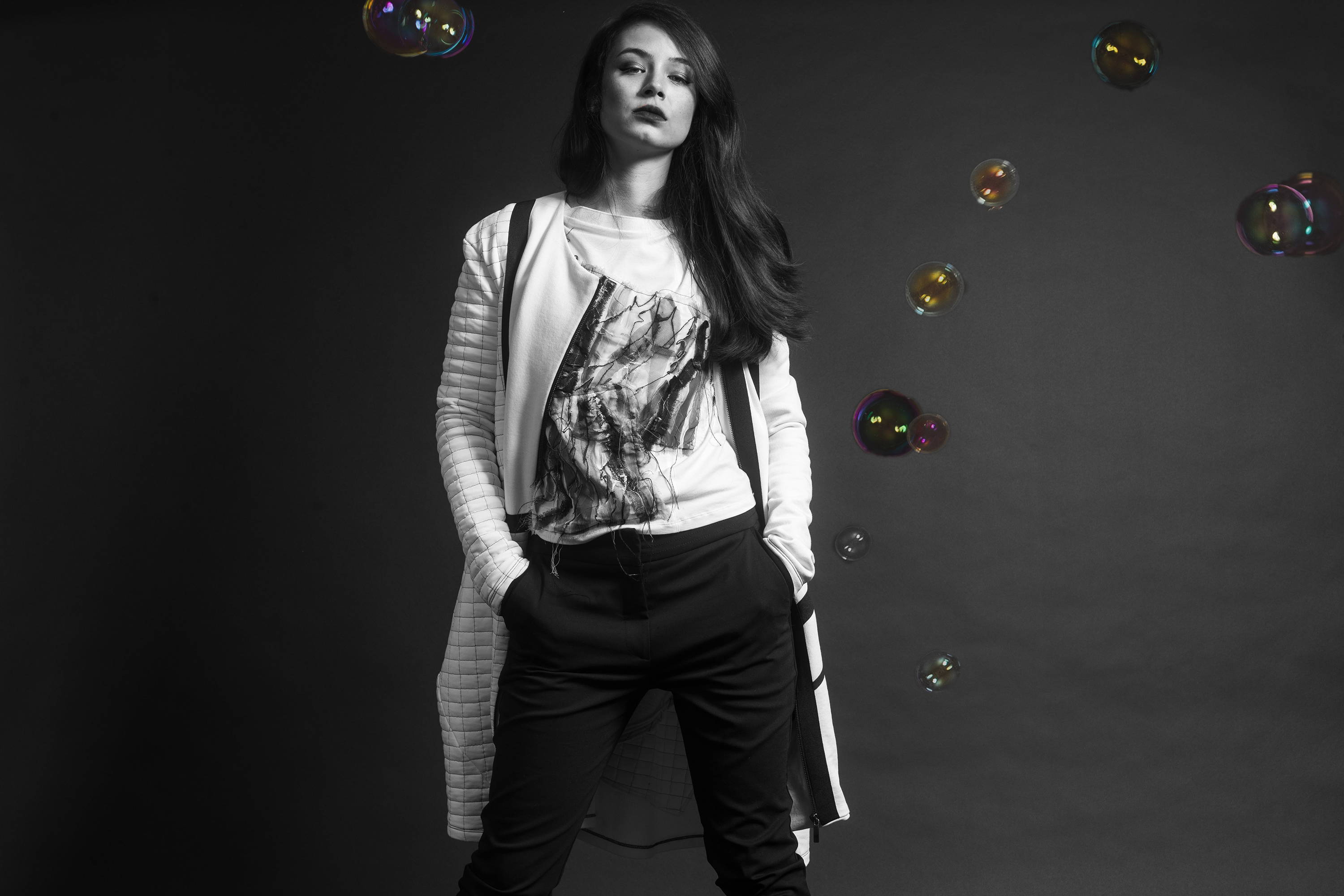 ---
Gershon Bram's collection this season showcases strong prints with neutral palettes. It ticks the box of being putatively professional while offering an edge with the stripes.  
Stripes have made a subtle come back in SS19 and it's predicted to stick around for a good while leaving Gershom Bram as a designer; timeless in the staple layering department.
"Stripes are a staple in your wardrobe - they are classic, like leopard and camo."                      
Giovanna Battaglia Engelbert
Stripes offer an extremely flattering shape to the silhouette as the lines elongate the body by skimming the hips and waist and draw the eye down.
Styled with sandals for your day-to-day occasions, this look can also be worn with heels to smarten up for your night time looks. Put this on, and feel added security through your day of unplanned events, who knows what each day brings?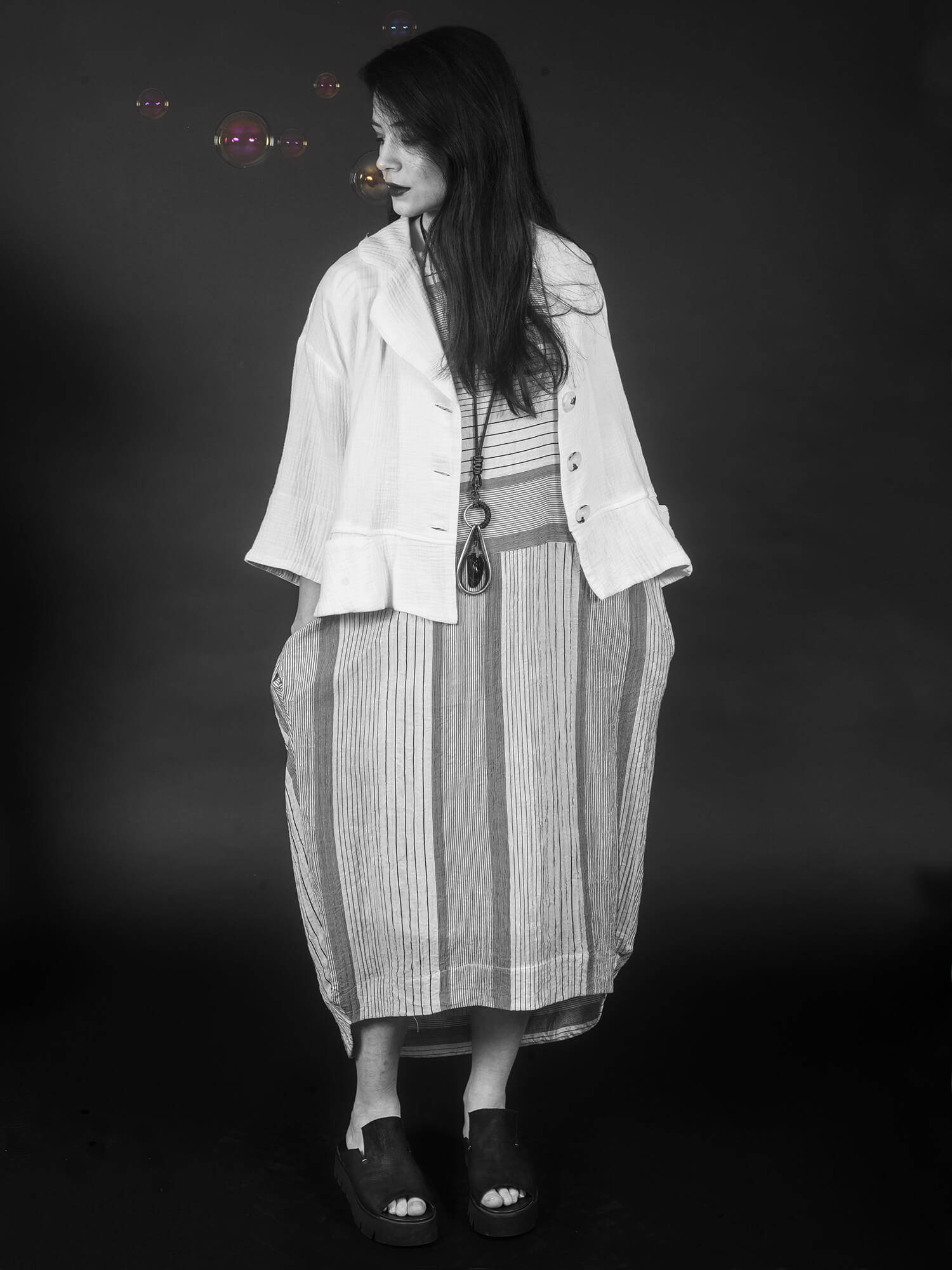 ---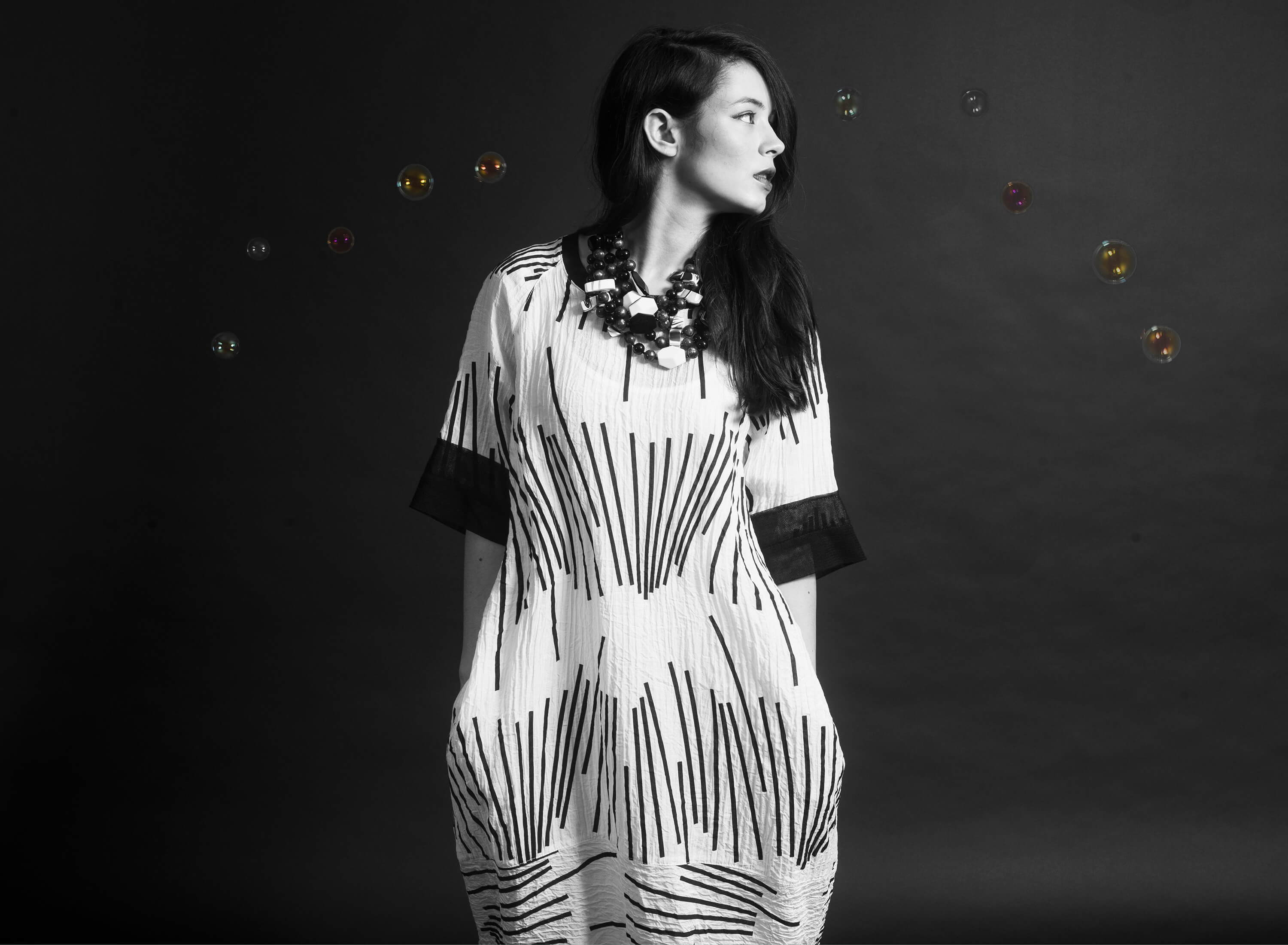 ---
        /Nero/
        of the very darkest colour owing to the absence of or complete absorption of light; the opposite of white
        /Bianco/
        of the colour of milk or fresh snow, due to the reflection of all visible rays of light; the opposite of black
          /Monochromatica/
         a photograph or picture developed or executed in black and white or in varying tones of only one colour.
---
---