Women in the workplace with Smartworks
Fashion | People | Lifestyle | Video
---
---
Inspirations
Women in the workplace with
Smartworks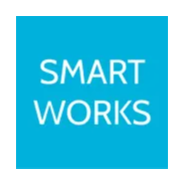 Amidst the harsh realities of the employment market we have returned to Smart Works this week to catch up on their new realities. Working with social distancing, they face challenges in supporting their clients with personal coaching and styling. Supporting women back into the workplace has never been more crucial.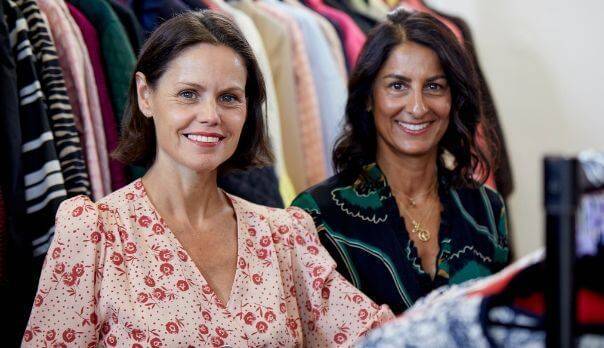 As we come to the end of the week supporting Smart Works in the first of their 5th birthday celebrations we hope that the focus and attention on supporting women back into the workplace has provided a new angle of thought.
We are conscious as everyone else is that as we write this, women are facing uncertainty in many roles and unemployment rates are rising. The work that the charity will do in the coming year will be a life saver but it will be challenging.
Having met the team and the charity there is nothing that will phase them and so many more successful stories will emerge as the months go by. But this is not the end of our journey supporting, there are a number of events and activities planned virtually and hopefully face to face when the time is right and we will keep you posted. But for now, Smart Works through this short video have handed over and given centre stage to those who have benefitted most.
Take a look at Smartworks video celebrations shared on their social pages here.
---
News & Events
Celebrating Smartworks 5th birthday
#5smartyears
We are proud to be celebrating women's charity Smart Works Greater Manchester's 5th birthday celebrations.
2,250 client appointments
11K hours of support
70% overall job success rate
We are thrilled to be supporting a charity with a purpose that is very close to our hearts. Olivia May have teamed up with Smartworks and styled 5 exclusive smart outfits that build confidence and support sustainable fashion, we'll be posting 1 outfit a day to celebrate!
"in these extremely challenging times it will be needed more than ever to help the many thousands of unemployed women across our local community to get back into employment". - Smart Works Trustee, Kay Barratt of Cheetham Bell
It costs £2,000 per week (thats £400 per day) to deliver the service at full capacity. This enables a stylish working wardrobe, 121 personalised coaching sessions that supports the women of Greater Manchester get back into work. We want to help, and so can you...
All the funds raised will go straight back into helping the women of Manchester transform their lives.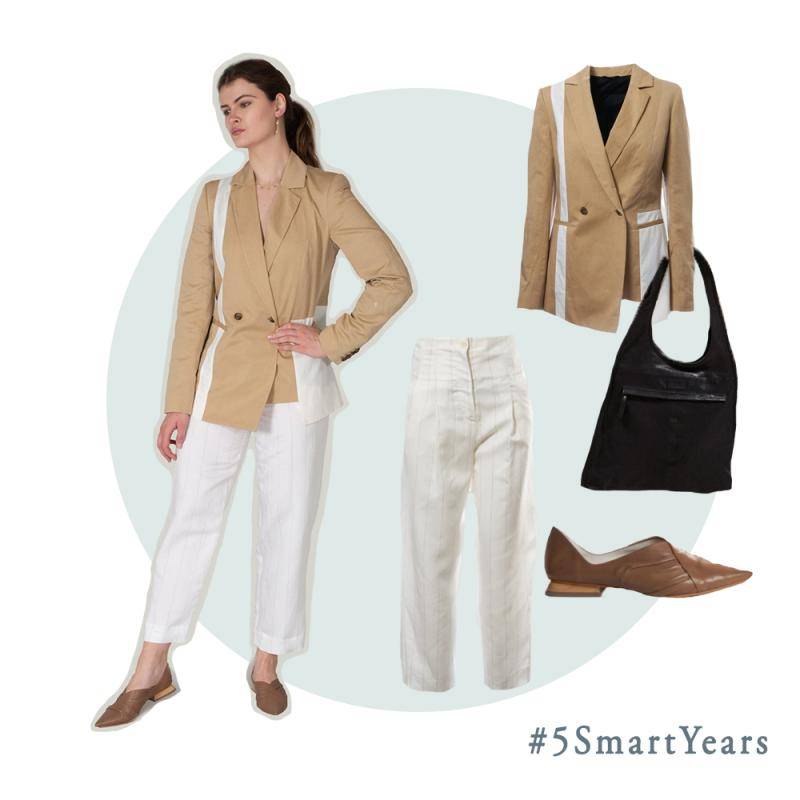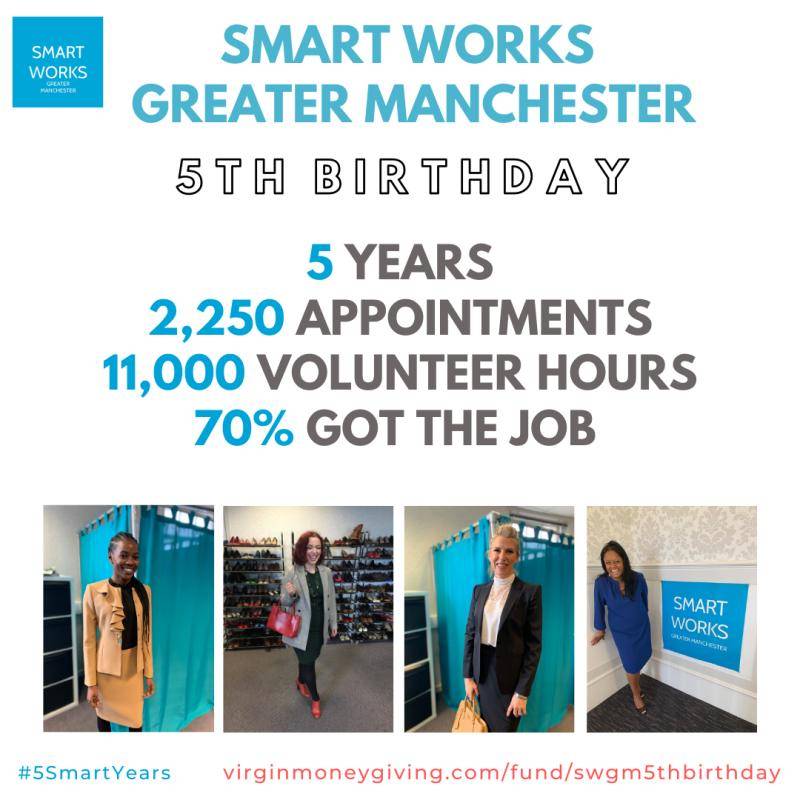 Discover the full collection of exclusively styled outfits here.
---
Inspirations
Life-changing moments
With our focus this week on Smart Works and the incredible work they are doing to support women into work, we have taken the opportunity today to share just one example of the way in which the Smart Works team has changed a life.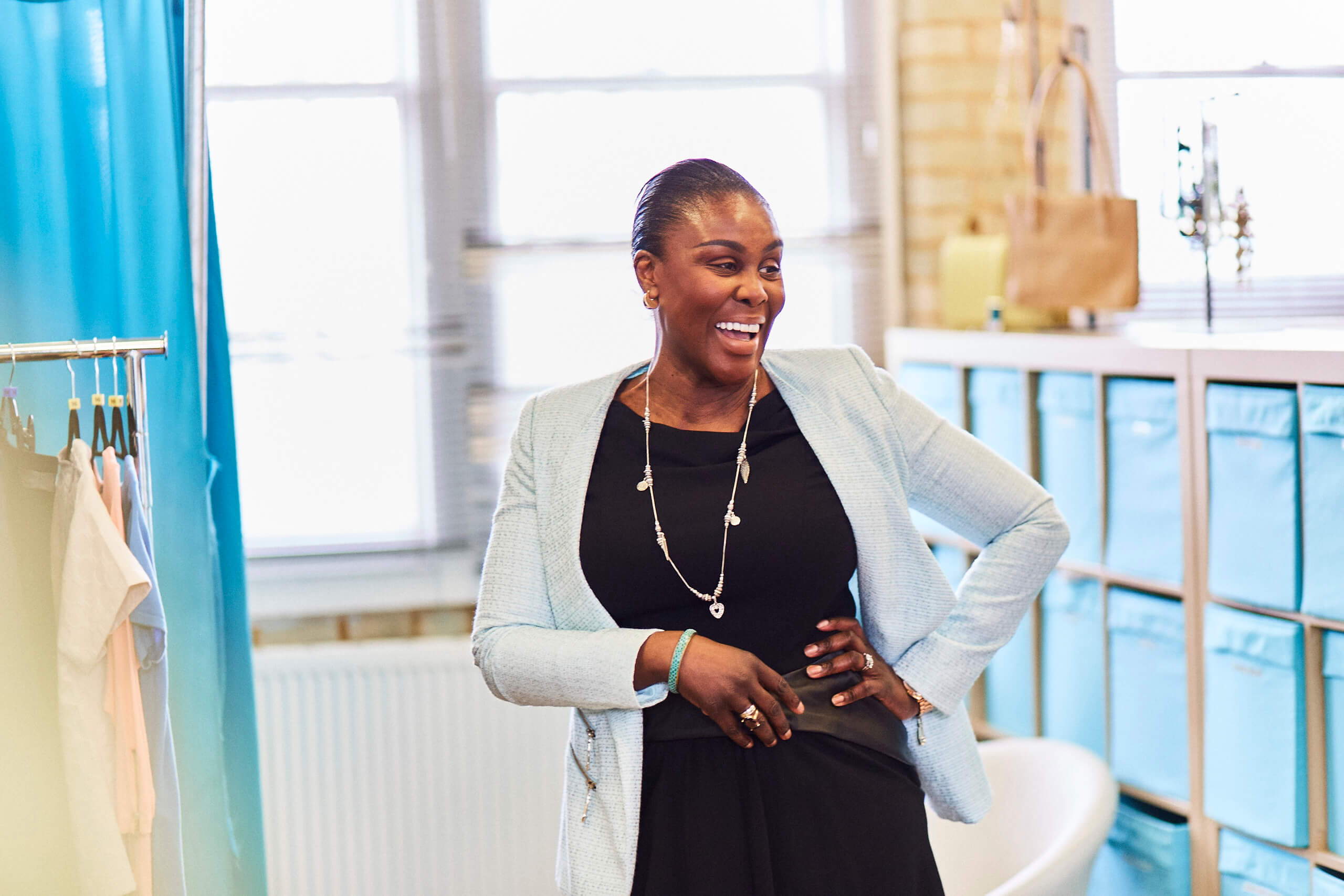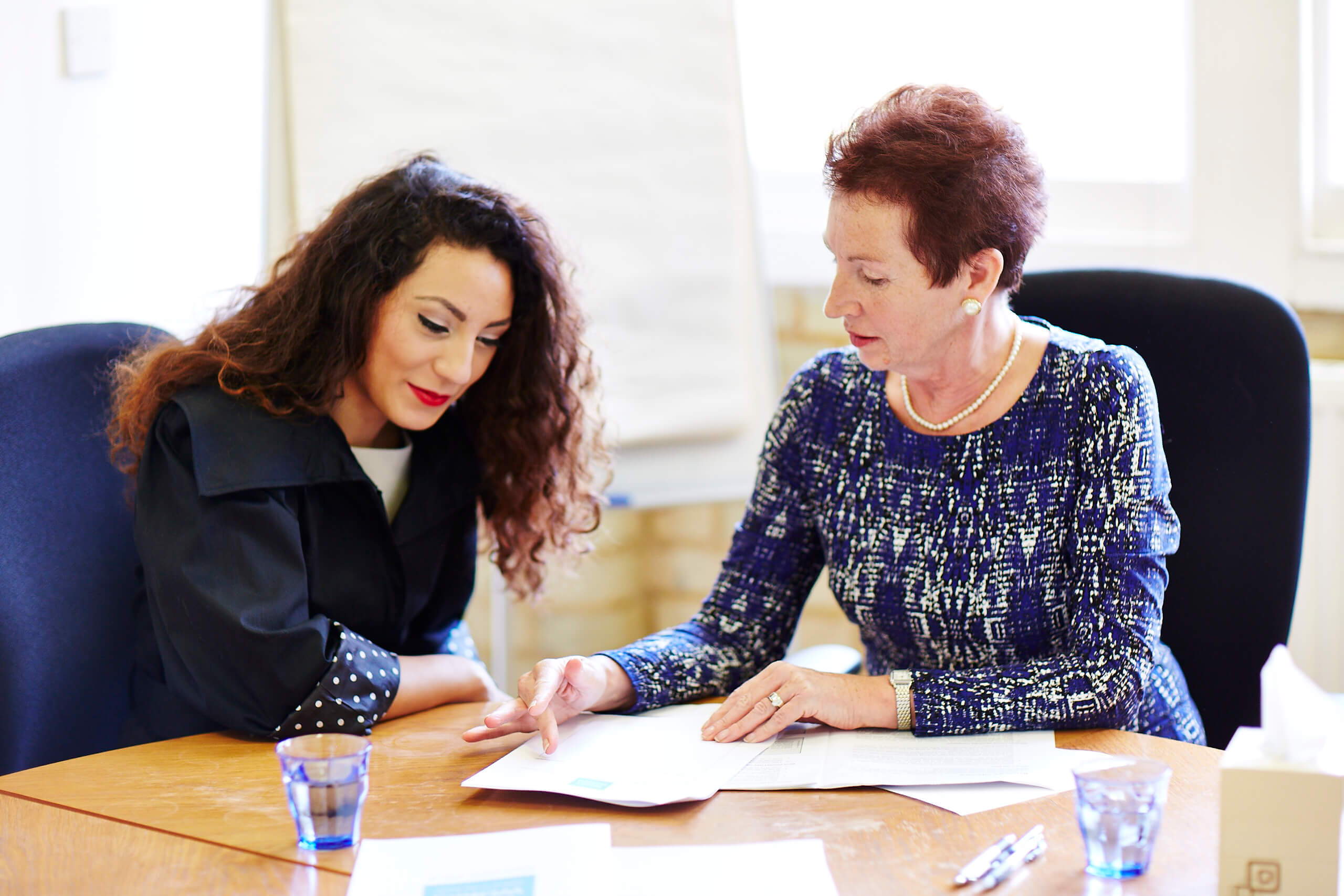 Take Selam, her story is very common amongst many of the women supported by Smart Works
When Selam came to Smart Works, she had been unemployed for six months, having applied to nearly 50 jobs. Being out of work had knocked Selam's confidence, and she was lacking the self-belief she needed to succeed. Smart Works changed all that ……
This is Selam's story in her own words …  
"I had a fabulous experience at Smart Works. Everyone is so kind and helpful here, I felt so much more confident going to my interview after the appointment.  
In the dressing session I got a Ted Baker coat – that was just amazing – I got so many compliments on that coat!
I found the coaching session really helpful. I was taught about body language, things that my employer would be looking out for. My interview coach did some practice interviews with me and pointed out what I should and shouldn't be doing.  
The appointment made me feel motivated. It's kind of crazy how an outfit can really change how you feel. I felt confident. I could get whatever I put my mind to.
I got the job, and I wore the outfit I was given including a briefcase. It had a really lovely message inside saying 'good luck, I hope you get the career you want.' And I did."
For further information on Smartworks and their role click here.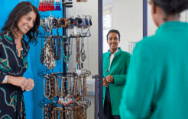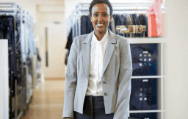 Over 94% of our clients reported that a visit to Smart Works significantly increased their confidence in succeeding at their job interview.
--------------ADVERTISEMENT-------------
Smart Works is a UK charity that provides high quality interview clothes and interview training to unemployed women in need. We harness the power of clothes and confidence to allow a woman to be her best at a crucial moment in her life, giving her the confidence, the self-belief and the practical tools required to succeed at interview and transform her life.
Women are referred to us from organisations such as job centres, work programmes, prisons, care homes, homeless shelters and mental health charities. Half have been unsuccessful in over 20 applications. A third have been turned down from over 50 jobs. All are suffering from a lack of confidence in their own abilities.
The tangible impact that our service has on a woman's confidence is something we have the privilege to witness every day. The magic begins when she enters the dressing room and is styled into her interview outfit, hers to keep, by trained volunteers. She looks in the mirror and sees a new and impressive version of herself. This is followed by one-to-one interview coaching, after which 64% of our clients go on to get the job.
Named Social Action Charity of the Year 2017 at the National Charity Awards, it is our mission to ensure any woman who needs our help should be able to come to a Smart Works centre.
"I felt valued, cared for, even loved, helped to look fantastically dressed and to feel proud of my life experience and abilities."
SMART WORKS CLIENT
---
What To Wear: Workwear Looks
---
RELATED ARTICLES
Enjoyed reading this article? You may also like: