The Haute Couture designer you need to know...Boks & Baum
Fashion | People | Lifestyle | Video
---
---
STYLE GUIDE
The Haute Couture jewellery designer every woman needs to know...introducing Boks & Baum
Revolutionising the world of Haute Couture jewellery, Boks and Baum Hand crafted finely crocheted jewellery offers opulence, drama and dedicated craftsmanship. Delicately weaved and crocheted materials replaces the need for heavy metals which create texture, structure and a flexibility in design which is truly unique.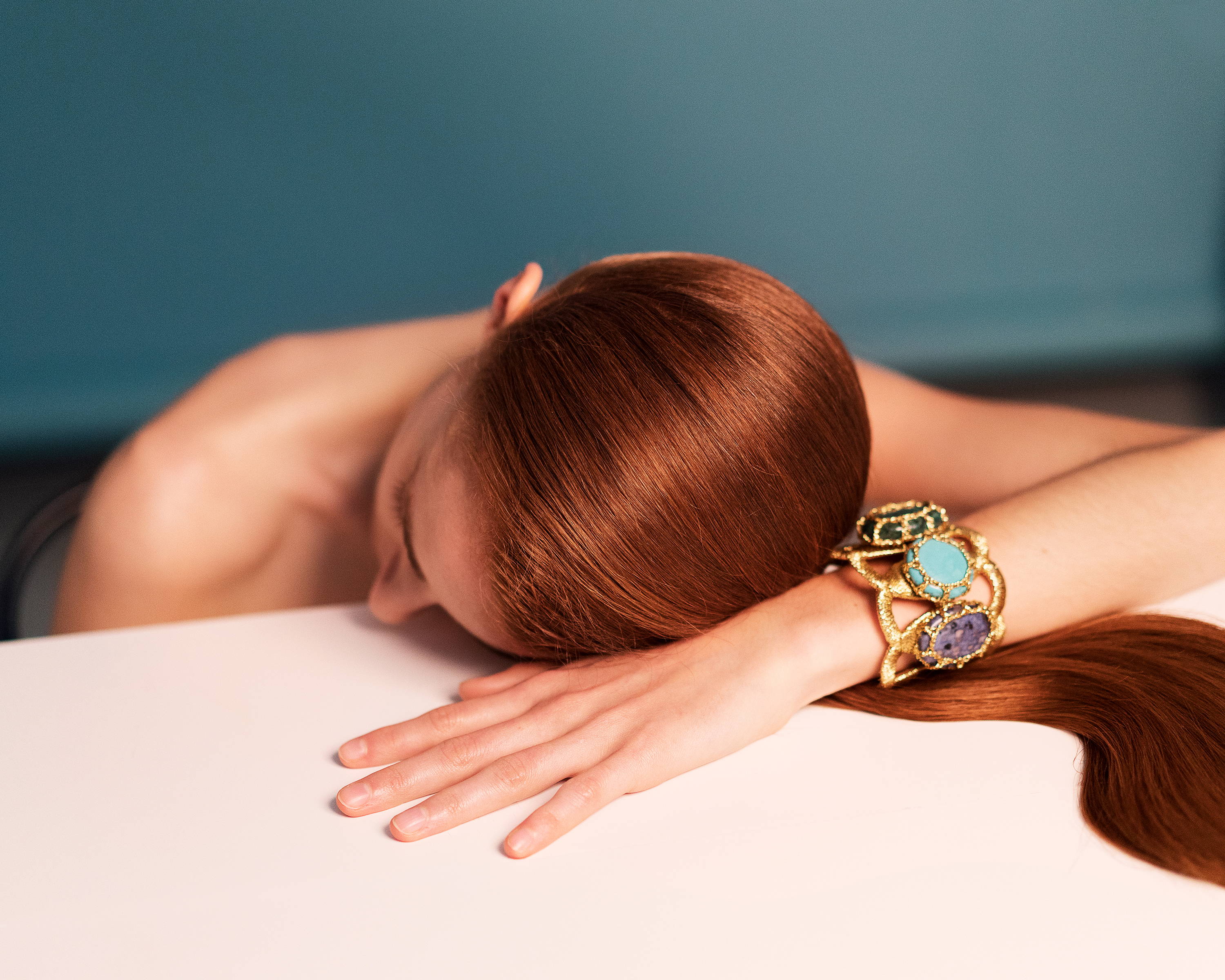 Sylvie Boksenbaum, the founder of Boks and Baum began her creative career several years ago. Globetrotting around the world, Sylvie has created jewels inspired by the shapes and colours of sun-drenched countries such as South Africa, Brazil and Mexico. But her story begins as many do from a personal experience. At an early age, Sylvie discovered she was unable to wear metals close to the skin due to allergic reactions. Remembering her time spend crocheting with her grandmother, Sylvie developed the idea of ​​inventing a whole range of jewellery delicately wrapped in beautiful cotton, silk and raffia threads.
---
Products (from top) - Myriam Bo Earrings in Red £98, Saturne Necklace in Purple / Celadon £250




"Elevate your look with a Pair of Statement earrings"


 




Each hand-made piece of jewelry with natural stones is a unique work of art.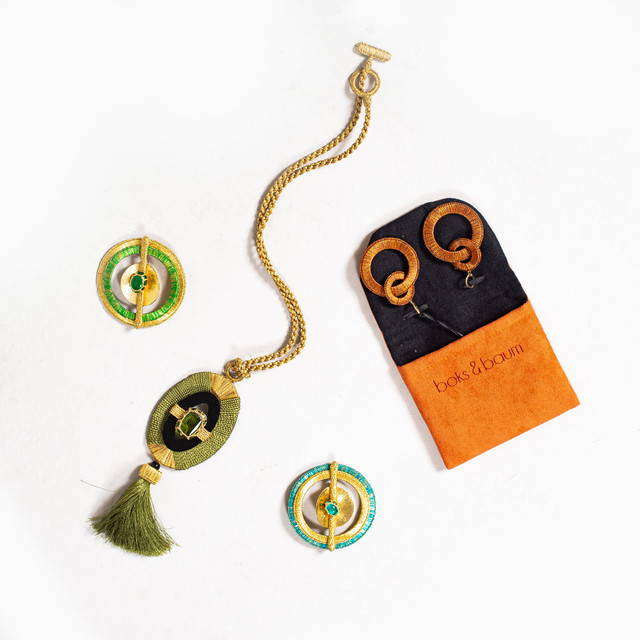 Products (from left to right) - Saturne Brooch in Gold/Green £141, Anais Necklace in Gold / Green £424, Saturne Brooch in Gold/Celadon £141 and Plume Bo Earrings in Copper £76
3. Brooches and Bracelets

Tosca Necklace in Gold / Purple £424




Designed In Paris – Handmade In Mexico.




In Brazil, Sylvie discovered the beauty and diversity of the semi- precious stones which now grace her jewellery creations with vibrancy and colour. From this Boks and Baum was born to create a subtle blend of colours, textures, patterns and stones.
---
Discover more with OM Connecting
---
RELATED ARTICLES
Enjoyed reading this article? You may also like:
---