The 6 dresses you need and how to wear them
Fashion | People | Lifestyle | Video
---
---
INSPIRATION
The 6 dresses you need and how to style them
As we hastily approach the festivities this winter, we are all thinking what to wear when it comes to the must-have pieces. The answer? Dresses and statement jewellery! When it comes to wearing a dress, it is a matter of your personal style, personality, lifestyle, the right silhouette for your shape and of course, your budget. There is that one certain style that make you feel super stylish, confident and the best version of you, and we can guarantee that these timeless styles will last for seasons ahead - you will always be able to pull them out the wardrobe and know you made a solid investment. We've selected the ideal dresses and jewellery pairings you can buy now featuring Italian Beatrice B, Angela Caputi, Portuguese Traces of Me, classic Xenia Design and elegant Alquema offering you the ultimate style inspiration this season.
---
1. The printed maxi dress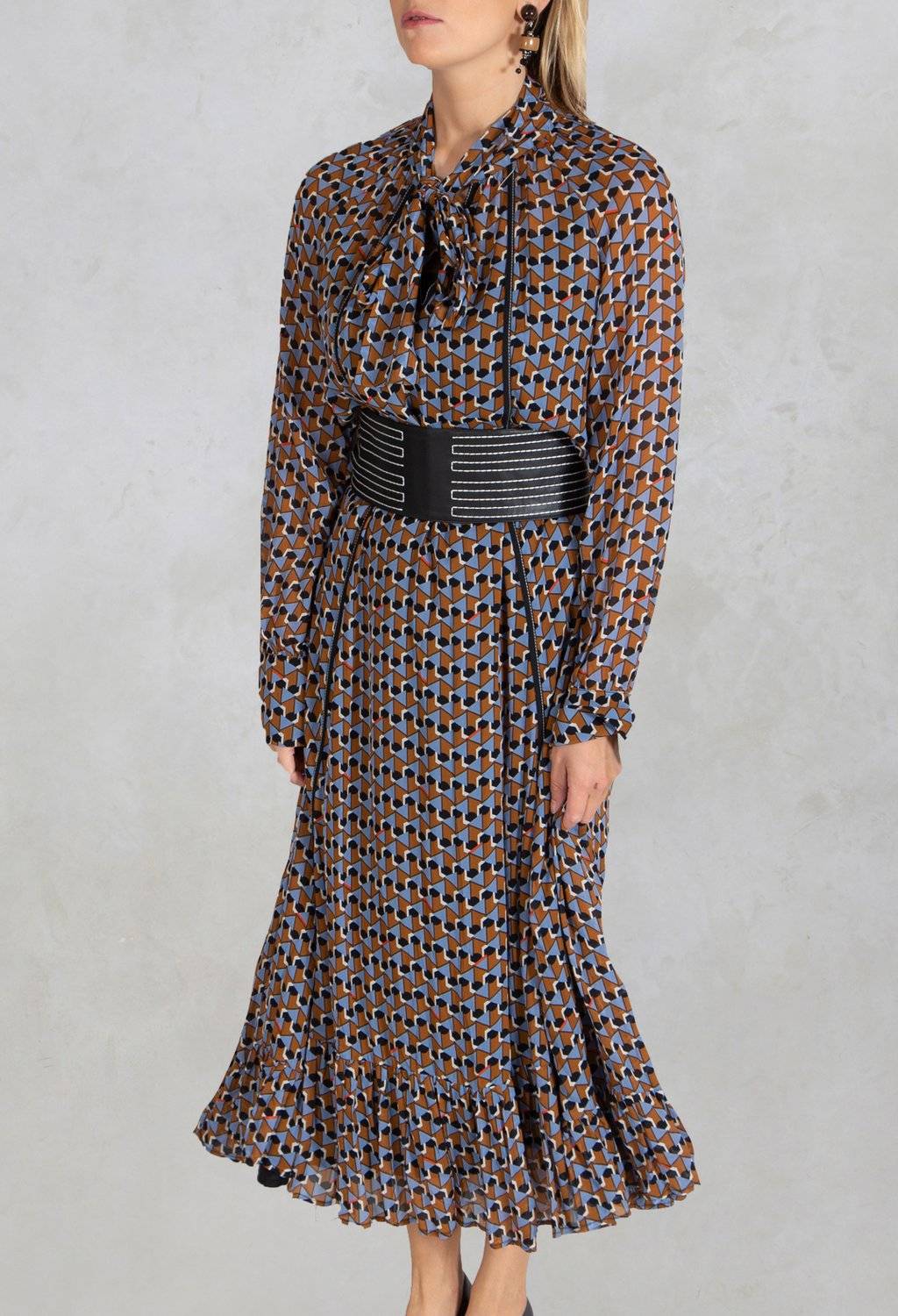 Beatrice B - Printed Maxi Dress in Brown, £399
Style Notes - Ultra flattering for all body shapes, maxi dresses have been around for decades, but never have they looked so chic. The v neckline and ruffled hem on this Beatrice B maxi dress are perfect for adding interest. The detachable belt accentuates the softness of the sheer fabric while clinching in the waist.
---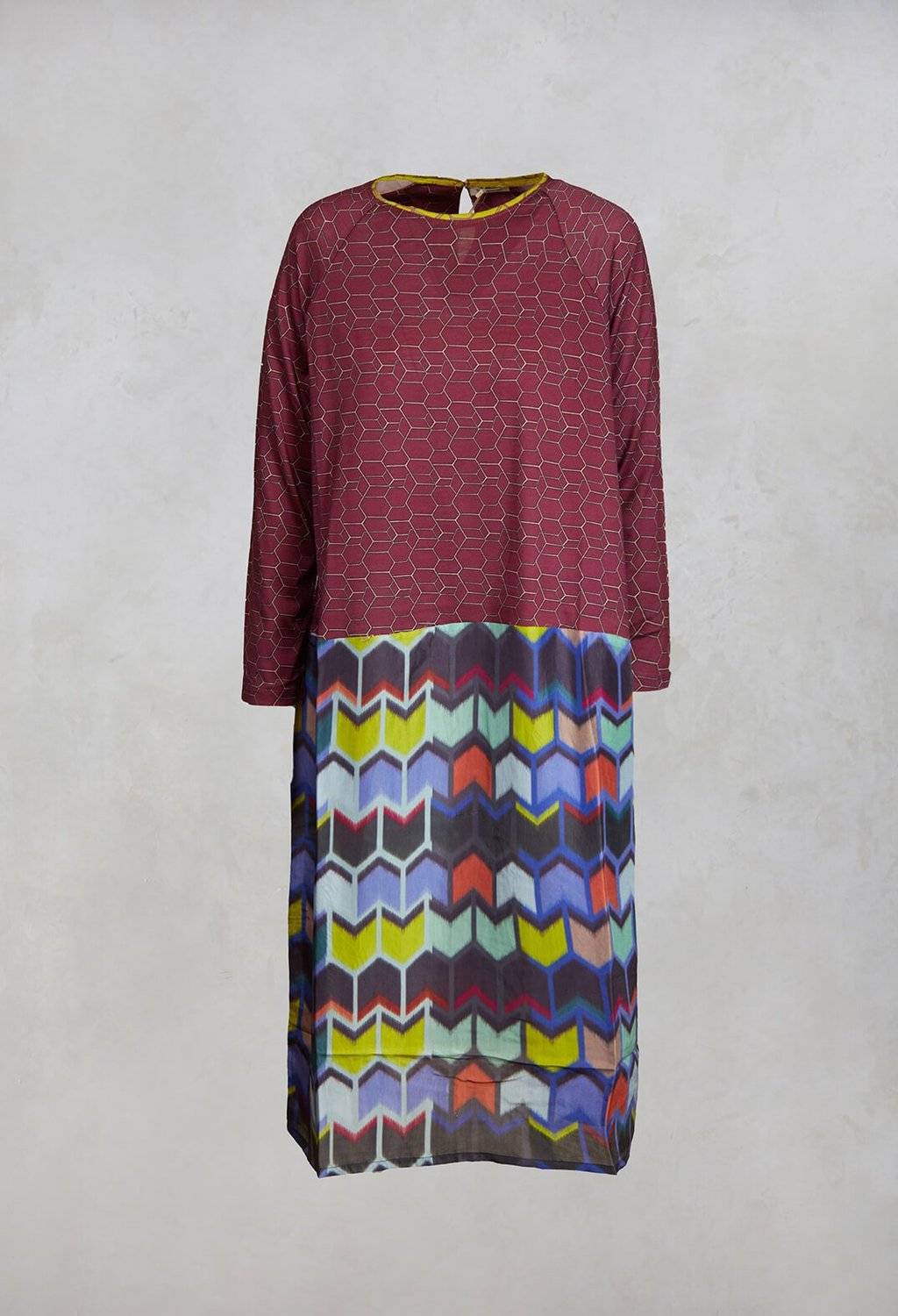 Traces of Me - Poppy Classic Dress in Ikat Multicolour, £399
Style Notes -The shift dress is a great classic, especially this beautiful version of it from Portuguese designer Traces of Me. The 60% silk content of the fabric offers a super-luxe feel. The round neckline and long sleeves add versatility for all occasions while the button up back adds a point of difference over simpler versions.
---
3. The 'feeling wild' silk dress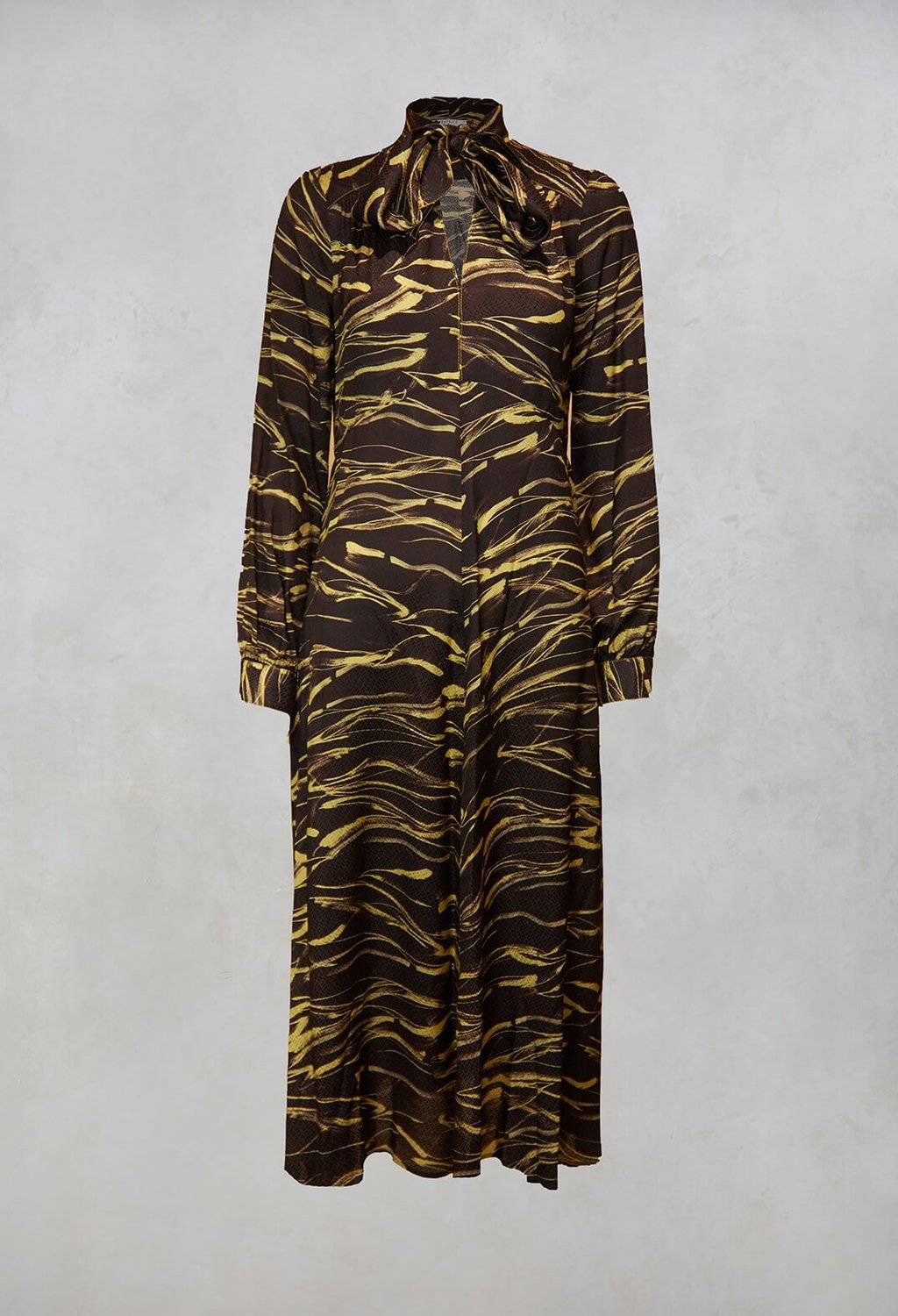 Beatrice B - Maxi Dress in Brown, £322
Style Notes - One for if you're feeling adventurous, you can always rely on animal print to add fierceness to your style statement. This dress is 30% silk, with button up cuffs and a sash collar which can be worn two ways, as a scarf and as a pussy bow, talk about a long-lasting dress with so many options! It also has side pockets adding practicality. Need we say more?! Pair it with gold boots and drop earrings for the ultimate festive statement.
---
4. The festive sparkly one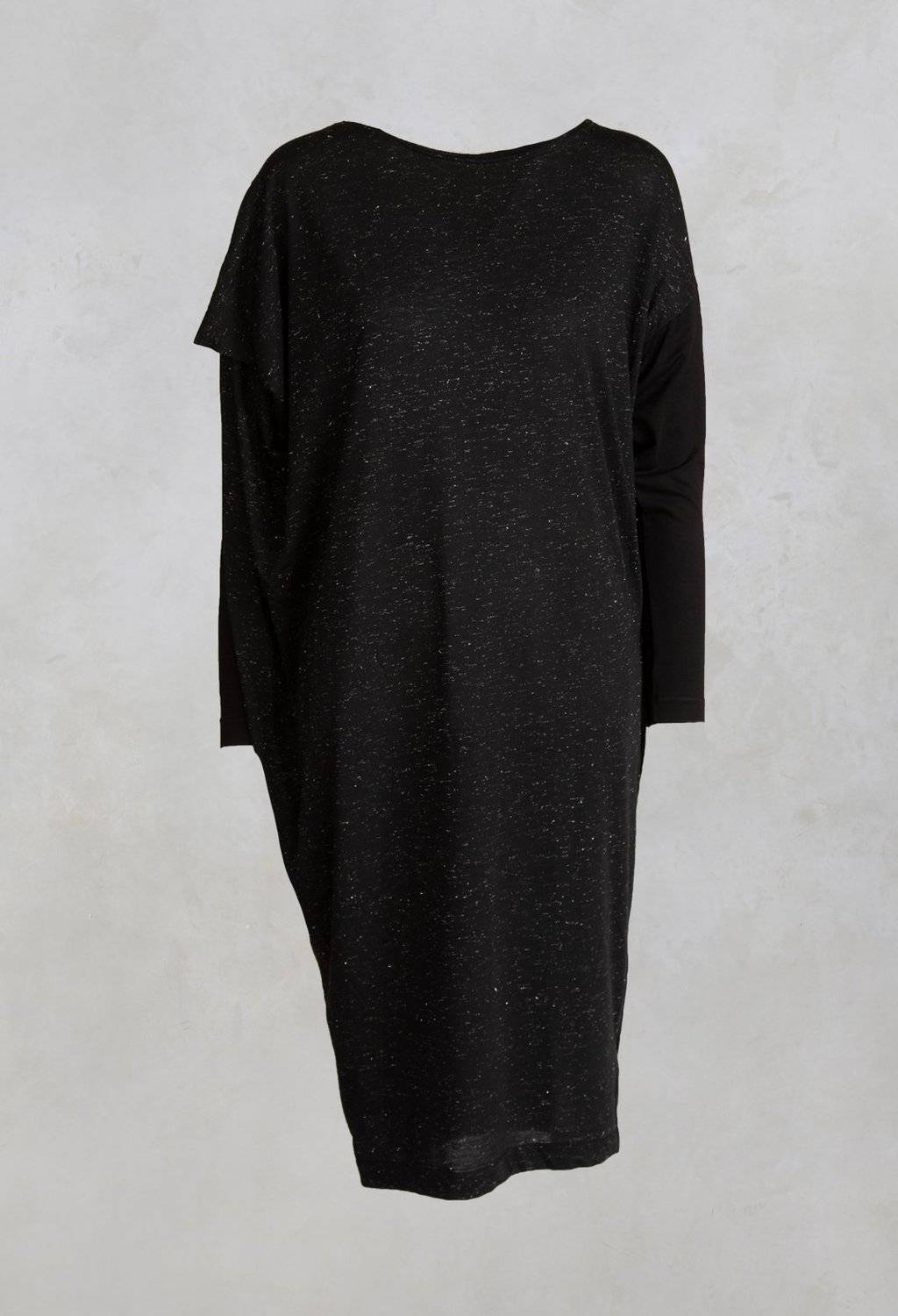 Xenia Design - Speckled Midi Dress Afra in Black/Silver, £209
Style Notes -The ultimate go-to black dress midi dress with a little added sparkle for added festive cheer, the classic black is redefined and offering maximum comfort, no diet required. The understated metallic fibres are guaranteed to entertain guests while the soft stretchy fabric will ensure you and your silhouette feel and look your best. Wear with heels and delicate jewellery like this one from Beatrice Markatos.
---
5. The crinkle shirt dress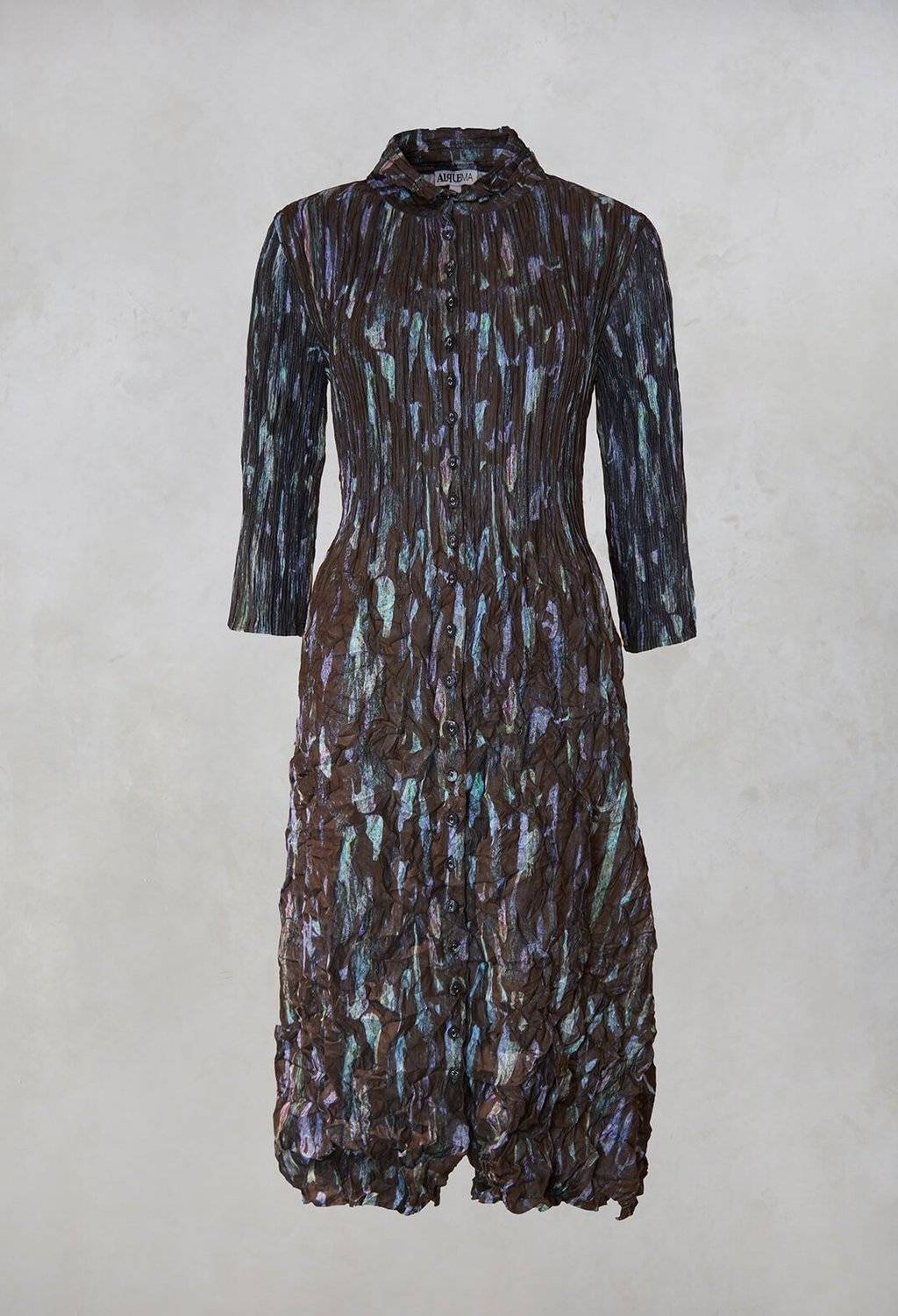 Alquema - Crinkle Shirt Dress in Night Sky, £195
Style Notes -A elegant shirt dress is the stylish answer to winter work and occasion wear. This 3/4 sleeve version with crinkle fabric and button up front is the answer to clever illusions that figure-hug in all the right places. Exaggerate your shape with Alquema's shirt dress which is perfect for all occasions whether in the boardroom or out to dinner. Finish with drop earrings and a pair of formal heels to keep the look polished.
---
6. The high neck pleated dress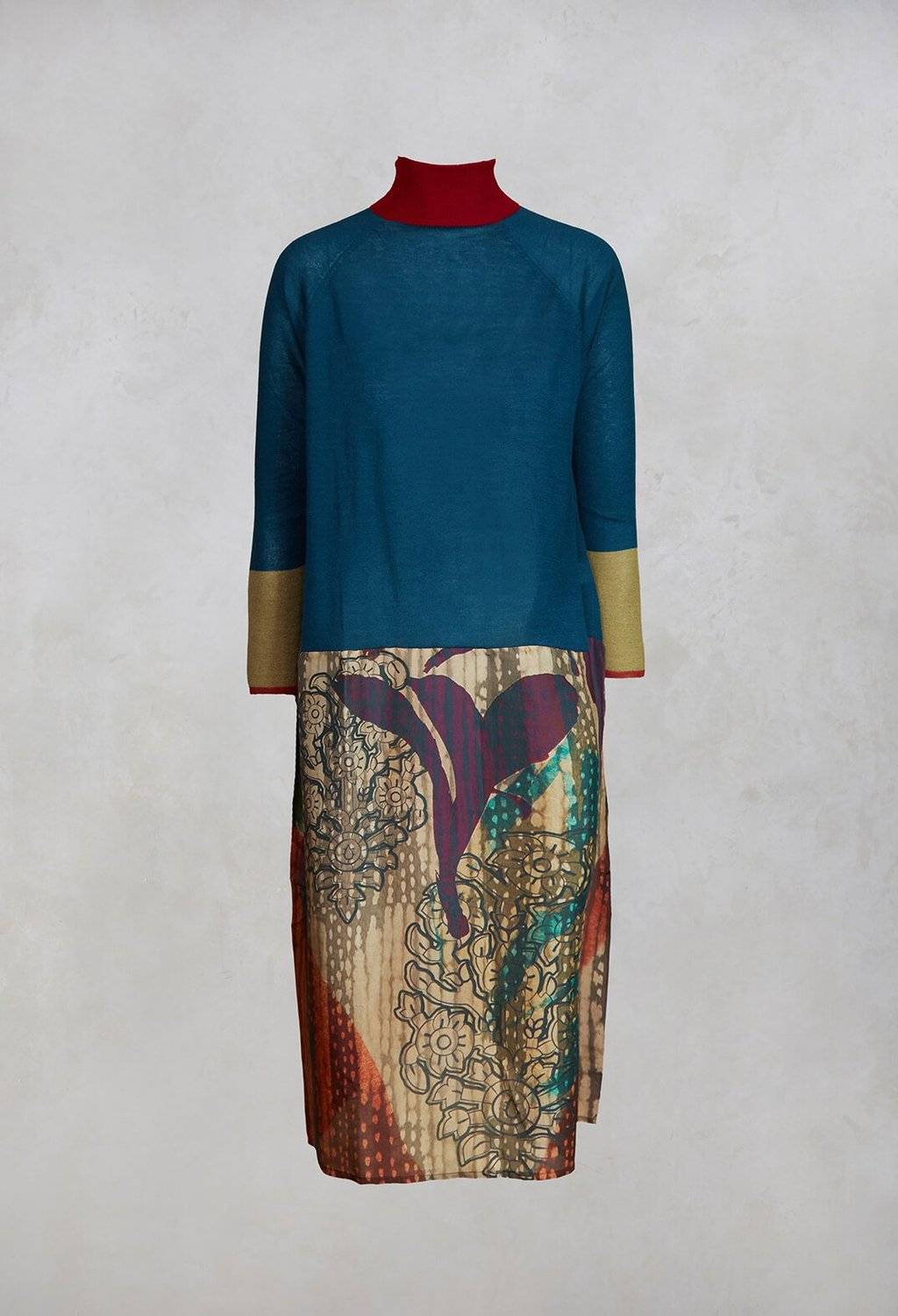 Traces of Me - Poppy Turtle Neck Dress in Winter Rain Multicolour, £451
Style Notes -The high neck always has a sartorial moment through winter thanks to its advantage of keeping your neck warm, we have fallen in love with Traces of Me's luxury turtle neck dress thanks to its silk and cashmere content and contrasting pleated skirt. The bold colours will add joy to your everyday wear, while the shape is versatile enough for those special occasions. Compliment the colour palette with a longline necklace from haute couture designer Boks & Baum.
---
---
RELATED ARTICLES
Enjoyed reading this article? You may also like:
---