Leggings...The perfect wardrobe foundation
Fashion | People | Lifestyle | Video
---
---
STYLE GUIDE
Leggings...the perfect wardrobe foundation
---
Leggings are the most comfortable and best 'go to' staple in our wardrobe's, especially in the last 18 months… where comfort has been key for a lot of us. It's said that the legging re-emerged after fashion icon Beyoncé strutted out in a pair of Marine Serre's eponymous half-moon printed leggings. Instagram feeds are full of influencers posing in these stretchy delights, from plain black with slits to cut outs and colourful editions the legging has certainly morphed from its 2008 edition. But how to wear them?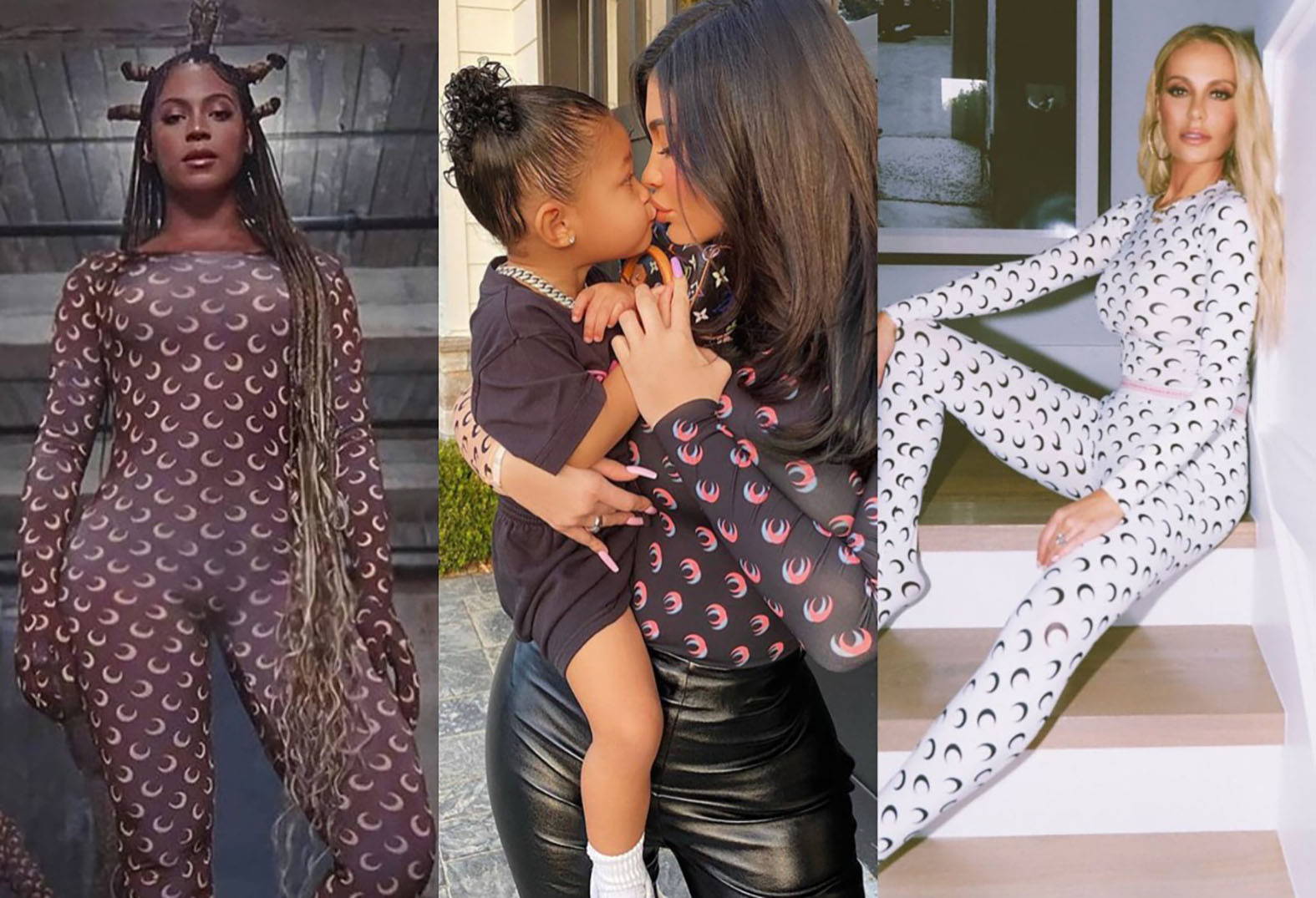 It's all about the legs and top when it comes to choosing the right length. Cropped, full length, ankle-grazers and capri-style, there are an array of styles to choose from and just like other garments such as skirts, trousers and tops there is the perfect leg length for each outfit. Choose full length leggings on cooler days, pair with a longer length jumper, duster coat and tuck into ankle boots or for summer evenings choose ankle grazers or cropped and pair with a tunic or t-shirt and chunky jewellery
Alternatively, wear with a midi dress and summer sandals to achieve the same effect. Best avoid wearing leggings with a maxi dress, it doesn't add anything to the outfit unless you choose to wear it with an overdress
Black rockstar leather-esque leggings paired with a knitted hoody and chunky boots are great for relaxed days, but for a smarter look choose simple black leggings.
...and pair with a blazer such as Beatrice B's Blazer In Cream Yellow and heels for effortless chic.
---
---
The one thing that is great with leggings is that they come with stretch… usually elastane and that is why we love them. No matter how your body is feeling whether it's a 'bloated' day or a 'I feel fabulous day' they are wonderfully forgiving.  
Our leggings are made from an array and mix of fabrics including cotton, polyamide (term used to refer to a variety of different fabrics that are made from strings of polyamide monomers. The most famous form of polyamide fabric is nylon), Lyocell (a more expensive material which is made of cellulose fibre and doesn't use harmful chemicals in its process, Tencel™ (one of the most sustainable fabrics in the world, which is also a type of Lyocell) and modal (an environmentally friendly textile). As you can see a lot of our brands are using more sustainable fibres in the production of their leggings. Always a good thing in our book.
---
---
Colourful leggings can also be the perfect lift to an all-black ensemble. At Olivia May we can offer you a rainbow of colour from brights and stripes by Rundholz and Crea to tie-dye from Privatsachen.  Lighter colours including our white, snow and chalk pieces are the ideal summer addition and can be styled with any outfit.
---
---
To keep your leggings in tip top condition it is recommended to read the care instructions carefully but also to only wash when necessary, either by handwashing or at below 30°C; turn them inside out help to preserve the colours and keep them brighter for longer and to also steer clear of the tumble dryer, as they may shrink considerably.
As leggings accentuate every line and curve of your legs, we recommend you find the most flattering length for you, one that finishes where your legs are their slimmest. We see leggings a complimentary piece to an outfit, rather than the main ingredient. So, check out our designers Crea, Rundholz, Sarah Pacini, Elemente Clemente Privatsachen and Xenia Design to name just a few, where a plethora of colour, lengths and designs as well as classic black can be found.
---
Shorter Length options...perfect for summer styling!
---
Tunic Styles, Perfect For Layering Over Your Leggings...
---
Discover New Arrivals from Maliparmi
---
RELATED ARTICLES
Enjoyed reading this article? You may also like:
---