How to wrap the perfect presents
Fashion | People | Lifestyle | Video
---
---
HOME & INTERIORS
How to wrap the perfect presents from Sage & Time Wrapport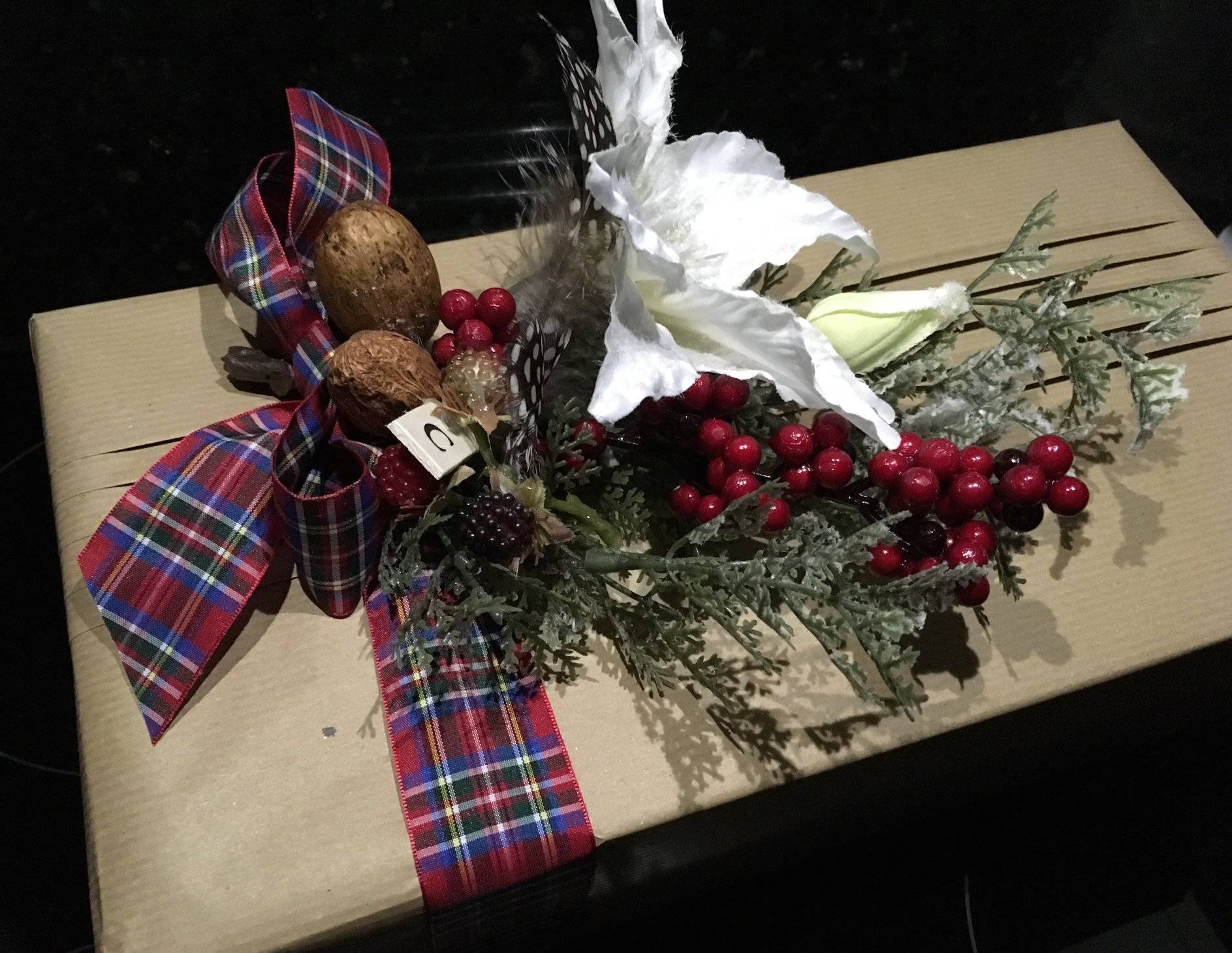 One of the joys of Christmas is most certainly beautifully-wrapped presents, and a sure-fire way to make loved ones feel really special. These days, luxury gift wrapping services have become popular, trusted and used by many for ensuring family and friends receive extra special gifts without the added stress of last minute wrapping. Gorgeous gifts deserve to be presented in style, but if wrapping isn't your fortay or if you're short of time, expert wrapping services and this handy how-to-guide inspired by Sage & Time Wrapport are here to help.
1. Choose a theme
The most exciting part of a perfect-looking pile of presents is to decide on the colour palette you are going to use. Combine two or three colours and stick to it, you can throw in a little tradition with jewel-coloured blues and greens or throw in a little glitter to make parcels truly sparkle.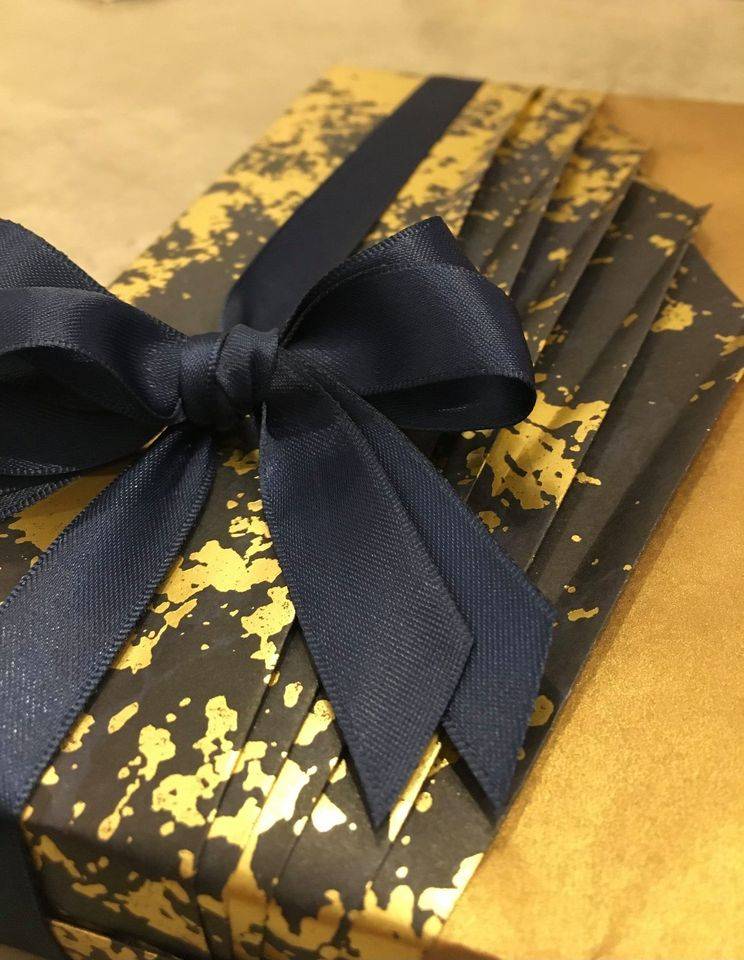 Stick to two or three colours
Photo credit: @sageandtimewrapport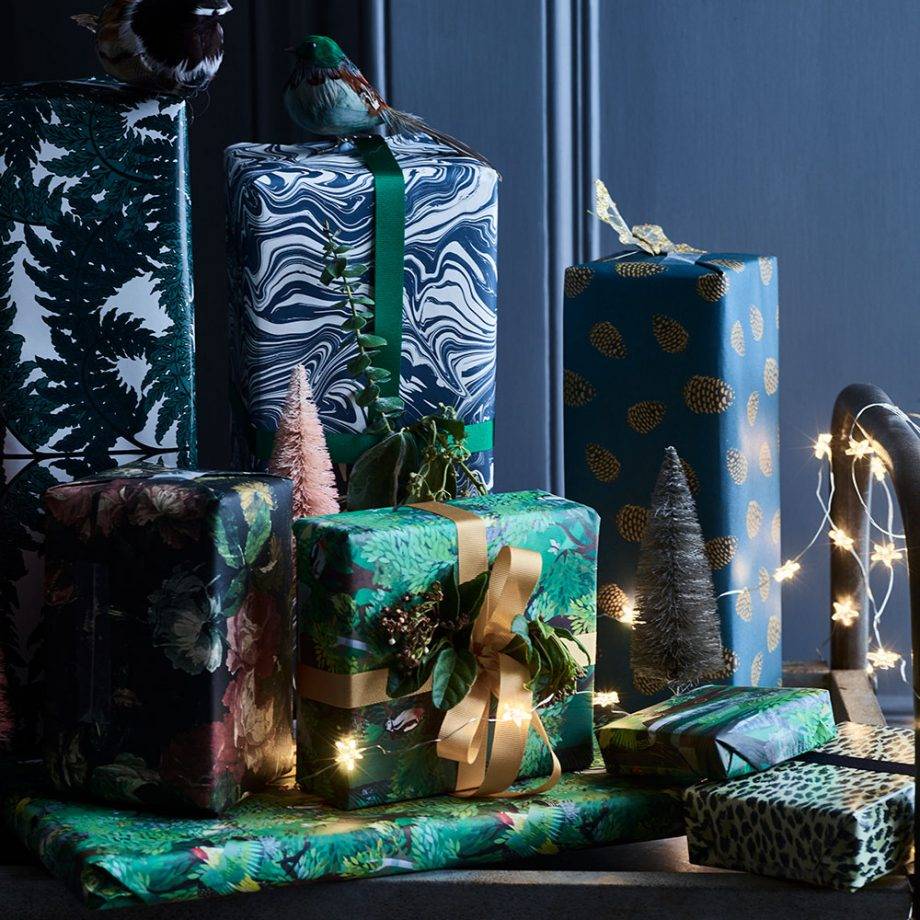 Choose a colour theme
Photo credit: TI Media
Try an exciting new theme
Photo credit: @sageandtimewrapport
2. Prepare your workspace
Create your workspace before you create anything, sturdy waist-high tables or countertops work best. Ensure your surface is clean and hands are washed, you don't want to get any grease or lotion on your beautiful paper.
No workspace is complete without the right tools - always have a ruler, two pairs of scissors (one for paper, a precision pair for the ribbon), a sellotape dispenser and tissue paper for delicate items. We recommend double sided tape for complicated areas.
Create your workspace
Photo credit: IStock
3. Use quality paper & embellishments
Nothing screams luxury other than high-quality wrapping paper. If your paper is too thin, it will tear easily. Opt for medium-grade paper with a metallic finish which tends to create nice sharp creases, try something hand drawn or a fabric for that extra personal touch this year. Shop around for good quality paper and embellishments to suit your theme, you can pick up original decorative items from most arts & crafts, trinket and thrift shops.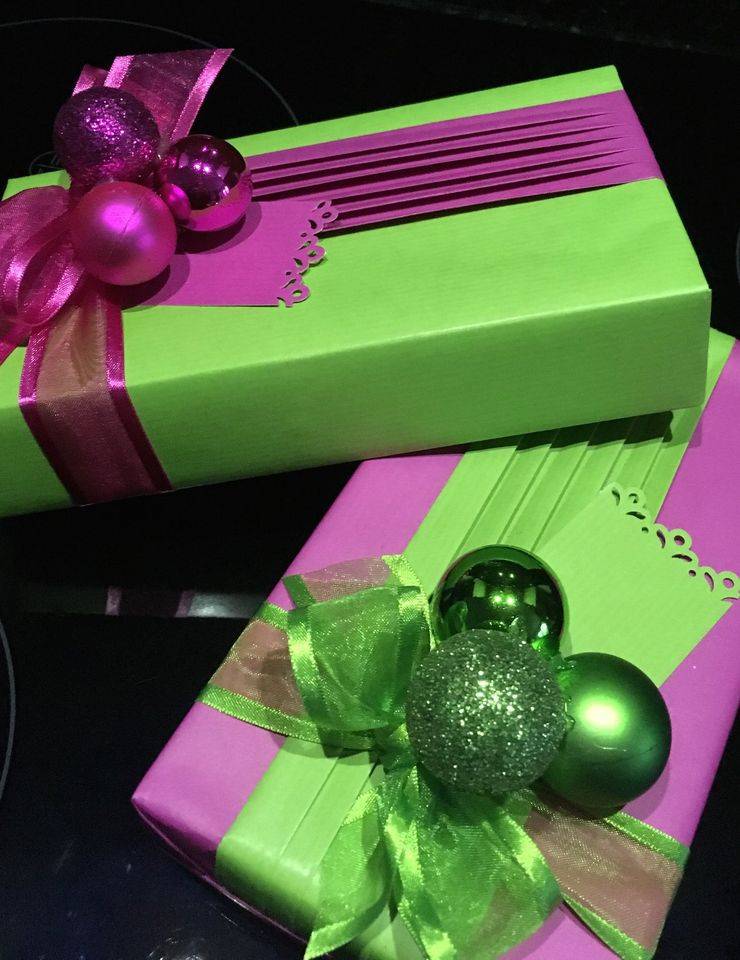 Quality materials are key
Photo credit: @sageandtimewrapport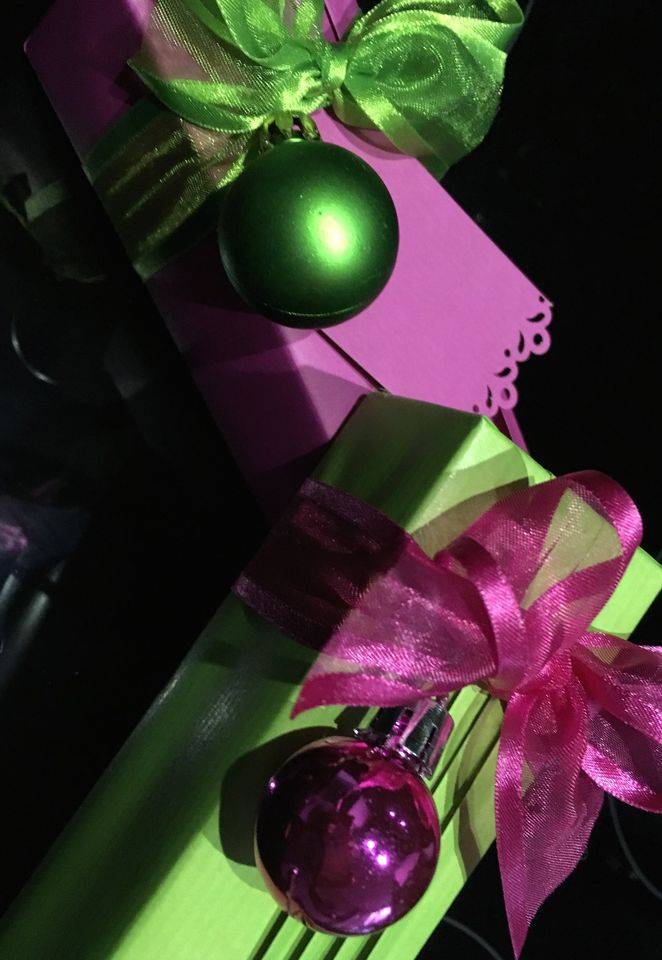 4. Measure the paper to suit the item (embrace unusual shapes)
The most important rule of all is to ensure you measure the paper correctly. Before you make any cuts, pull the paper over the side of the box to measure, you'll want enough for each side with a slight overlap - remember you can always trim later. When it's time to wrap, place the item with the top of it down. Next, pull the paper over to cover the gift folding to hide the edge, you can either fold the ends or tape down slightly before folding down. It's always best to fold the ends downwards and twice if required to hide the edges.
Embrace awkward shapes like cylinders, spheres and generally odd-shaped items - you can use pleated folds, scrunching the ends of the paper, extra embellishments and additional ribbon curls to cover up any messy finishes.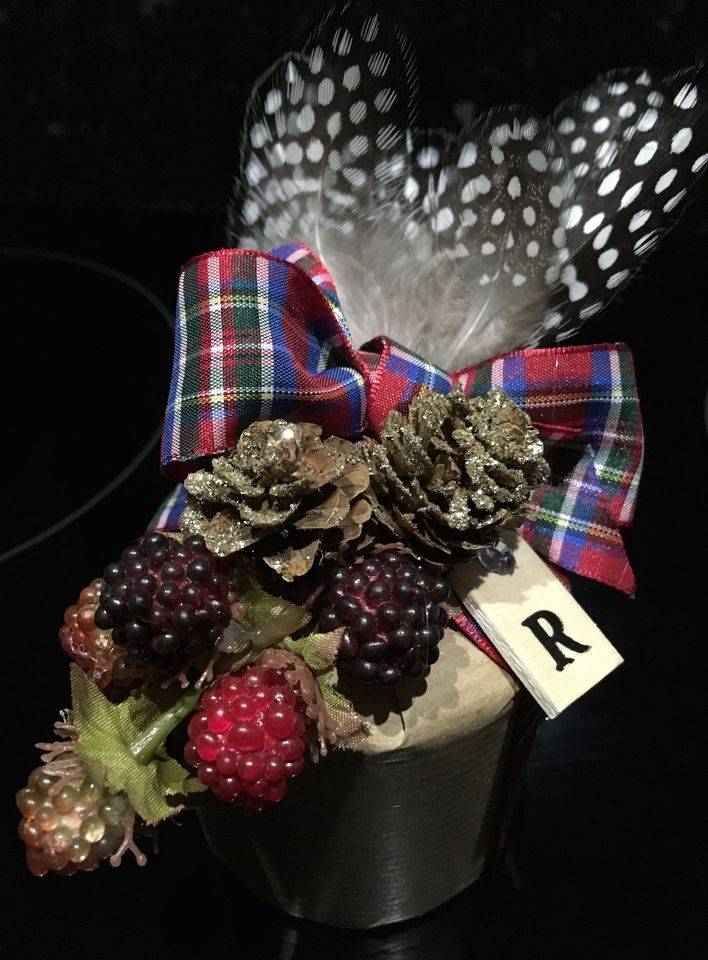 Embrace awkward shapes and make them your own
Photo credit: @sageandtimewrapport
5. The finishing touches
Once the wrapping is done, you can add extravagant embellishments to the outside, why not opt for alternative mini baubles with matching tags and ribbon just like professional gift wrapping service Sage & Thyme Wrapport. You can also try adding a traditional hint on the outside as to what the gift is on the inside. For an on-trend chic touch, try rosemary springs and natural coloured string against brown paper, pine cones, cinnamon sticks or even fresh holly, bringing the classic smell of Christmas indoors.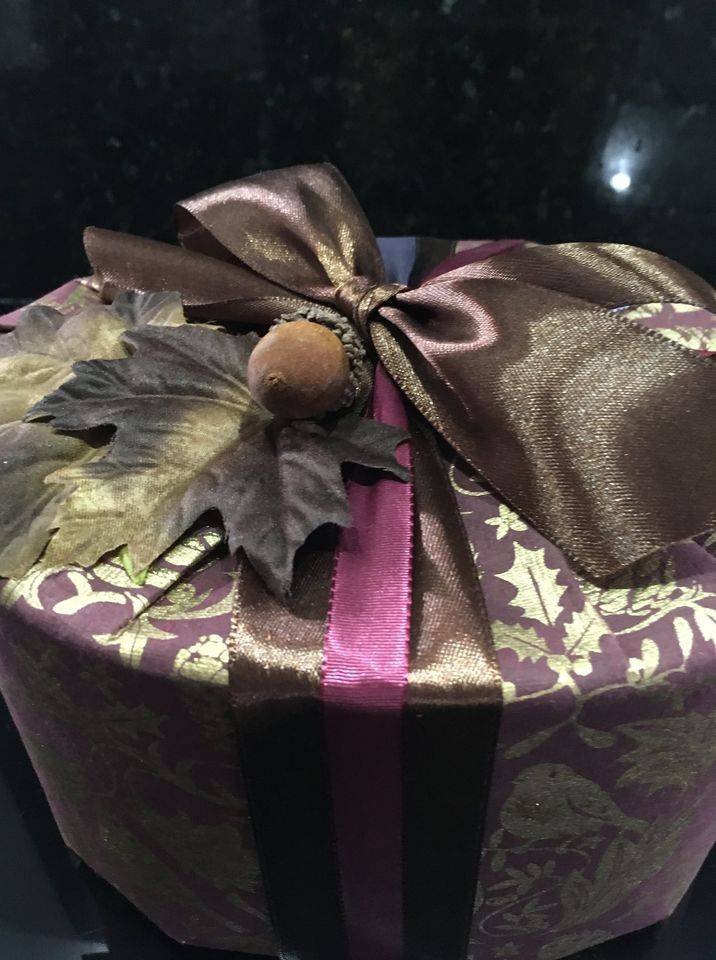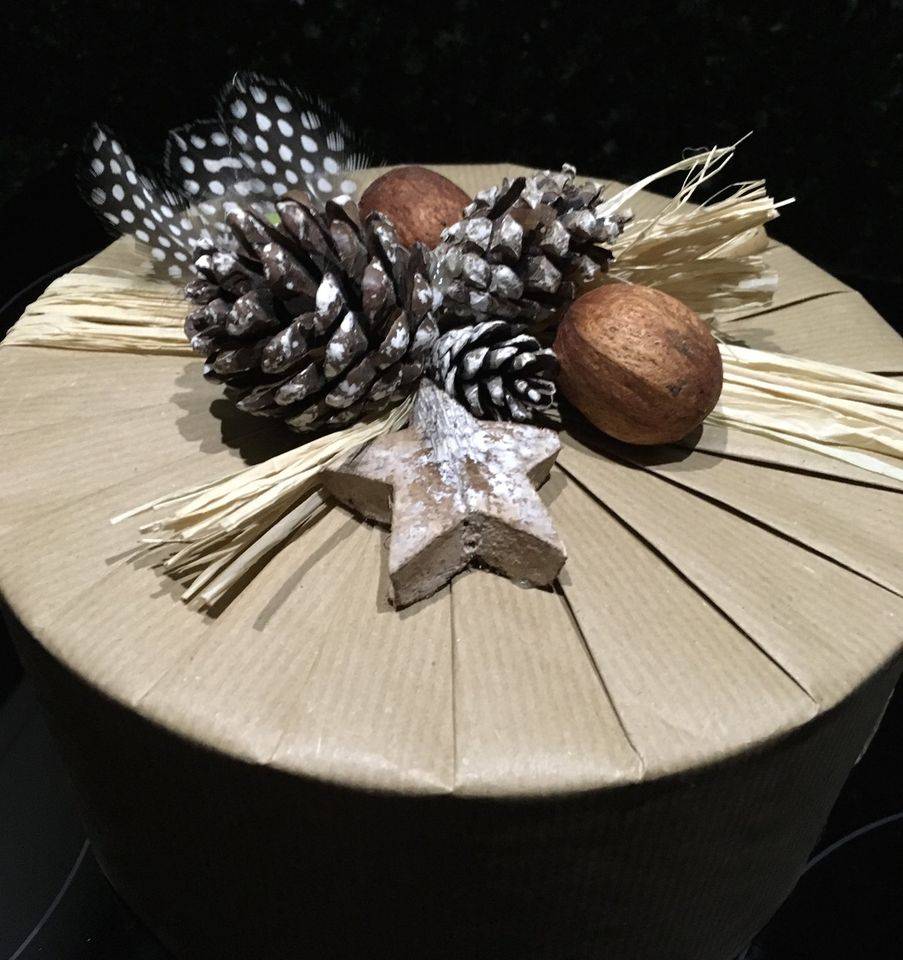 Finishing touches with a difference...
Photo credit: @sageandtimewrapport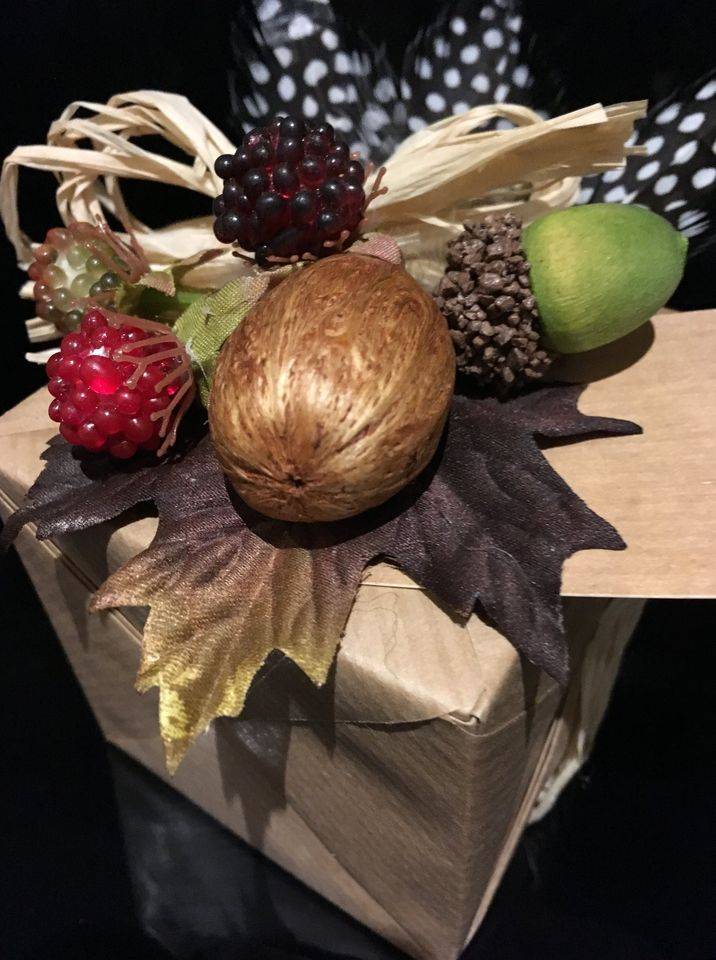 ---
--------------ADVERTISEMENT-------------
AS SEEN ON THE BBC
Sage & Time Wrapport is a bespoke gift wrapping service offering workshops and corporate services.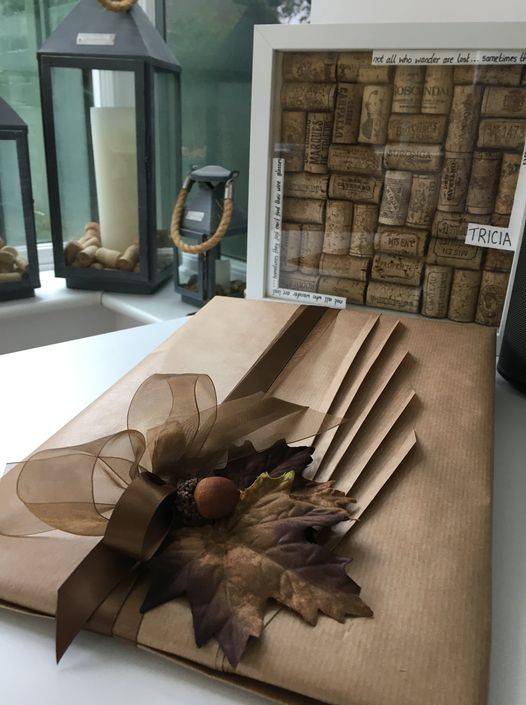 Photo credit: @sageandtimewrapport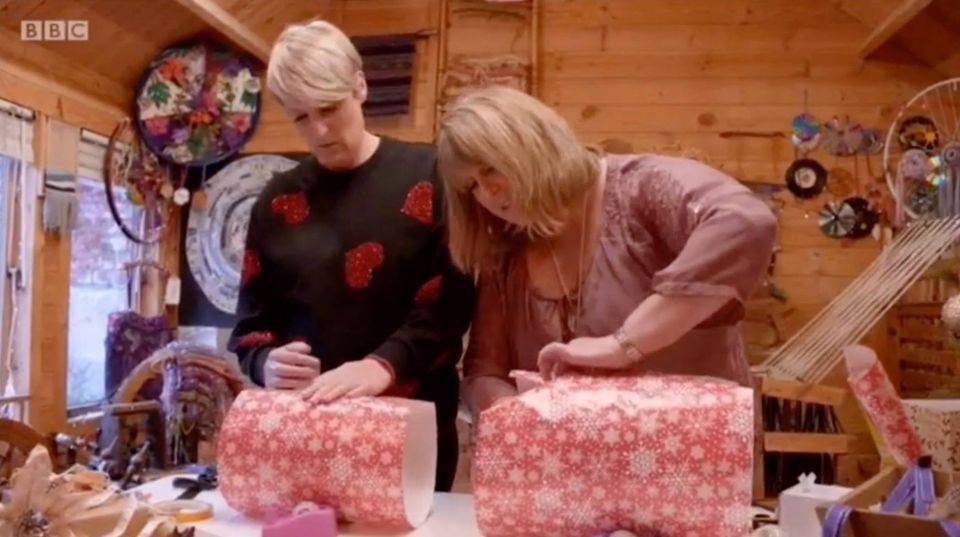 Tricia featured on BBC program 'Shop Well For Less - Christmas Special' back in December 2018.
Sage & Thyme Wrapport, run by Founder and Owner Tricia Sage is a quality gift wrapping service with attention to detail, perfect for all special occasions and to suit personalised tailored needs.
They are based in Northwich, Cheshire catering for all types of requirements.
Offering 1-2-1 demonstrations via online services and workshops, Tricia shares her expertise, hints and tips on creating the most exquisite gift wrapped items.
All wrapping is bespoke and catered to suit all needs, budgets and style requirements. Take the stress out of gift wrapping with their incredible service.
To discover the beautiful designers created by Sage & Thyme Wrapport or for more information and general enquiries click here
---
---
RELATED ARTICLES
Enjoyed reading this article? You may also like:
---