How To Style Angela Caputi
Fashion | People | Lifestyle | Video
---
INSPIRATION
How To Style: Angela Caputi | OM Zine

---
Our stylists have put together a handy guide to styling the gorgeous Angela Caputi jewellery featured in the exclusive Valentines shoot, so treat yourself to a stunning new piece to wear with your favourive designers! Head on over to
our Instagram (@oliviamayltd) to see the latest styling videos from Ann and Veneta for more inspiration.

Please ring 01829751600 to order Angela Caputi, and don't forget to mention the code JEWELLERY10 to recieve £10 off your order!
---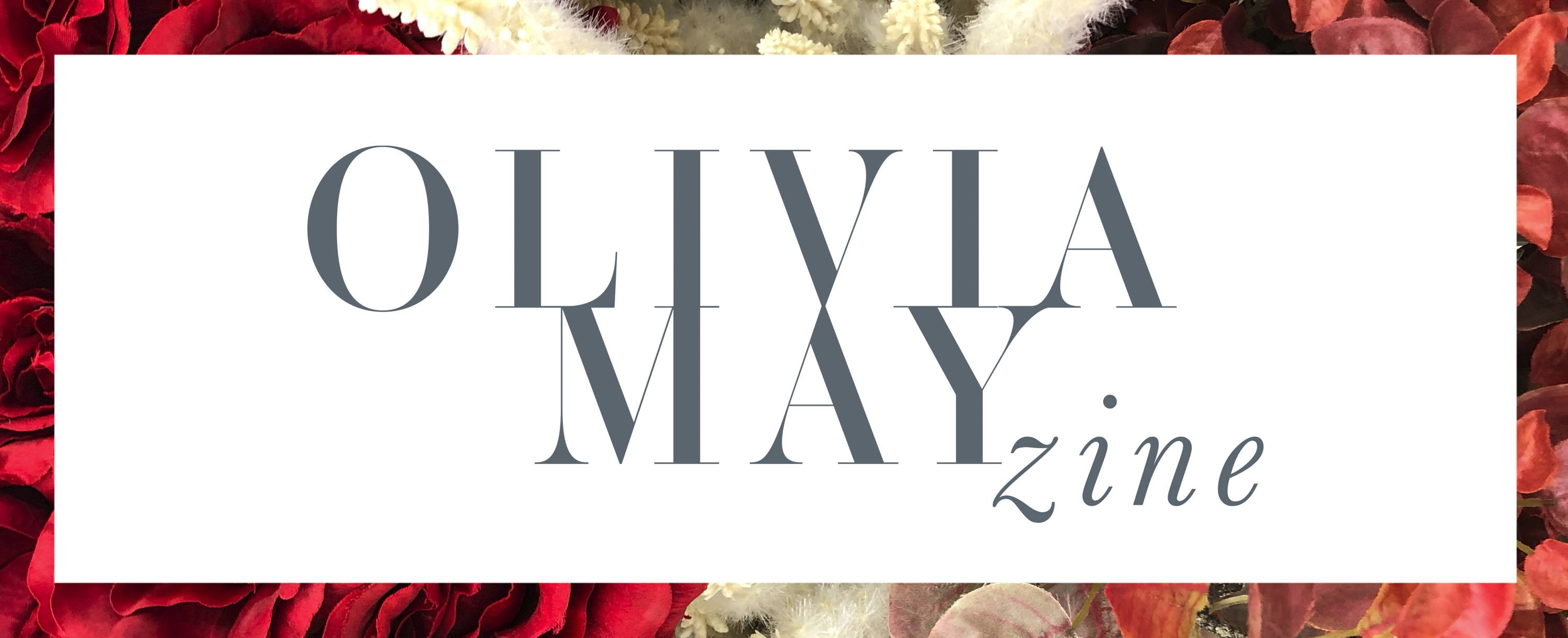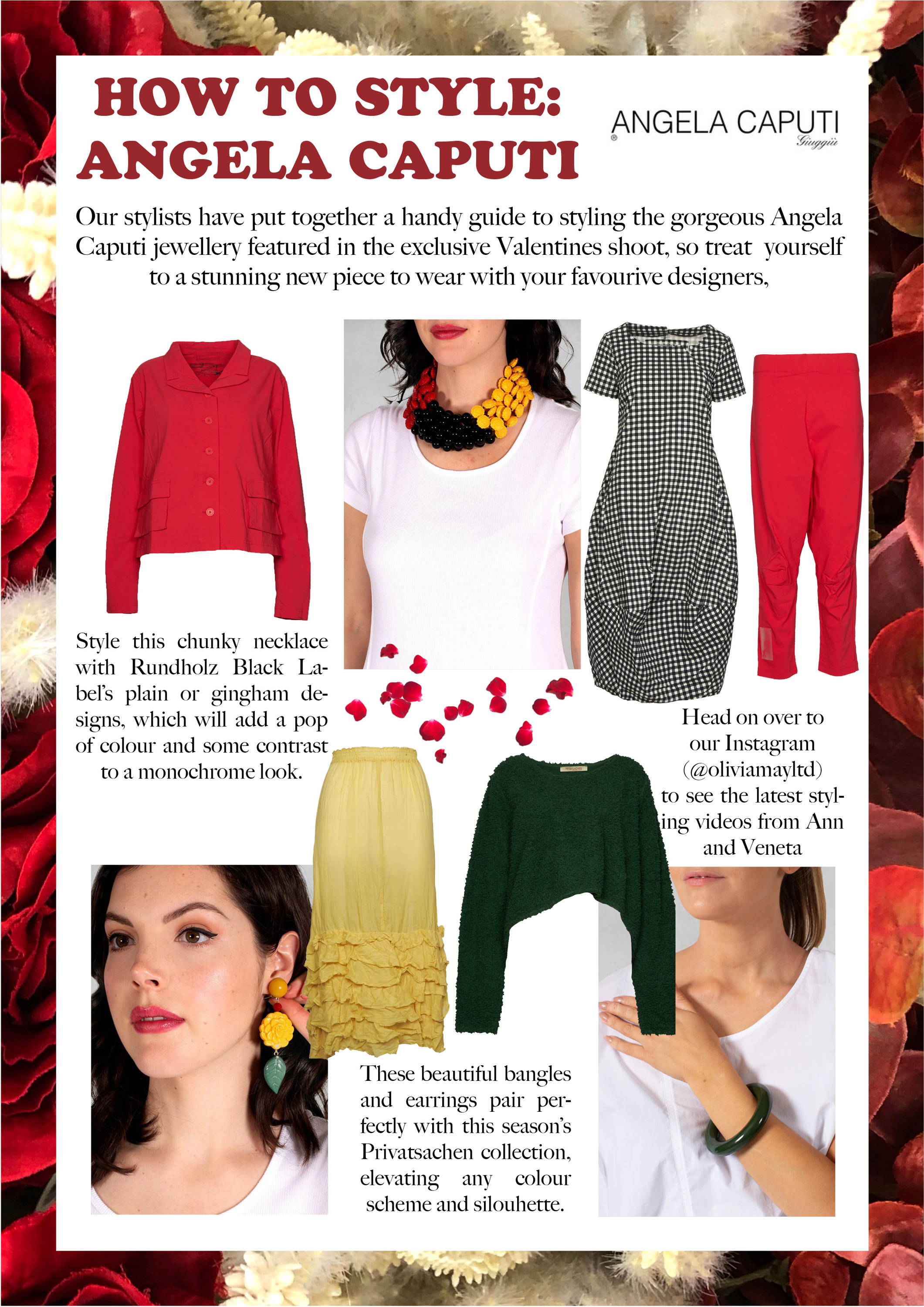 ---
Issue 3, February 2022
How To Style: angela Caputi

---
Style these beautiful statement necklaces from Angela Caputi with brand new Rundholz Mainline pieces. They go especially well with the plain coloured pieces and black and white patterned pieces, ensuring a head turning look!
---
We think these gorgeous smaller accessories go perfectly with the current season of Privatsachen, the light yelllows and greens pair in such a lovely but subtle way, perfect for spring!
---
---
---
In Case You Missed It...
a floral Escape


Don't forget to check out our most recent editorial, A Floral Escape, to get ready for warmer weather and brighter times

---
---
Copyright © 2022 Olivia May Ltd. All rights reserved.
£10 Off Jewellery Terms and Conditions: Discount code is valid at checkout from 08:00 09.02.22 to 23:59 (Midnight) on 15.02.22. 2. No minimum order value required. 3. Valid on all jewellery online at www.oliviamay.org, and on phone sales made to Olivia May. 4. Valid on sale items and Angela Caputi Online, please ring 01829751600 to order Angela Caputi pieces. 5. Only 1 code valid per customer. 6. All products are subjected to availability, while stocks last. 7. Customers must be registered online to use the service. 8. Discount code cannot be used in conjunction with any other offer. 9. *GMT UK Time.