Firecracking Accessories
Fashion | People | Lifestyle | Video
---
---
STYLE GUIDE
Fire-cracking Accessories- Ways To Wear Your Knitted Accessories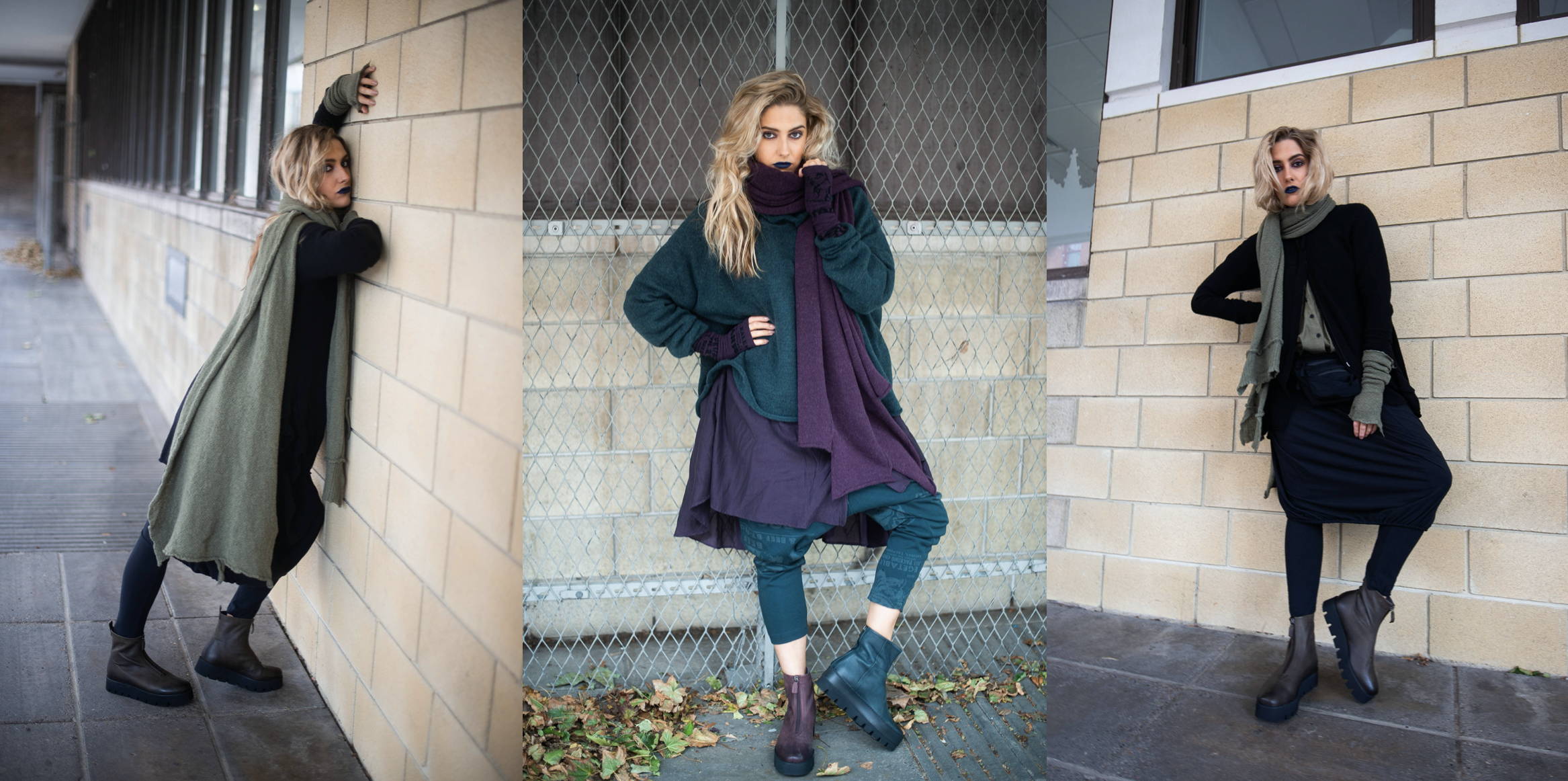 With the colder months around the corner, it's time to upgrade your accessories wardrobe to keep you extra warm this season! From cashmere snoods to knitted cuffs to chunky scarves, we have got you covered.
---
Time to wrap up warm with our scarf collection! From silky to knitted, we have got a wide range. Drape them round your neck, dress up your bag handle, or sub them in when you want. Whether you're getting cosy or adding a pop of print, this is the versatile accessory that does all the hard work for you.
---
Want an alternative look to the classic scarf? The snood is the perfect one for you! From Butapana to Privatsachen, our designers have brought the look to life.
---
These are the cuffs you definitely want to get your hands on when the temperature drops. Rundholz's cashmere cuffs emphasise the soft touch. Merino wool is a classic winter fabric and Ewa I Walla have brought this in their style this season.
---
Time to top off your look? Do it right with our collection of hats for women. From berets to bobble hats and beanies, we've got styles to suit you. Step up your accessories game and express your individuality with our iconic range of hats for women.
---
RELATED ARTICLES
Enjoyed reading this article? You may also like:
---