Feeling Productive in Lockdown
Fashion | People | Lifestyle | Video
---
---
INSPIRATION
Feeling Productive in Lockdown
For some, the third lockdown has become a lot harder and people are feeling unmotivated this time! If you've reached the end of Netflix and the idea of spending another day on the sofa is too much to bear, it's time to change your routine! Staying at home might limit the things you can do, but it doesn't mean you can't have fun.
---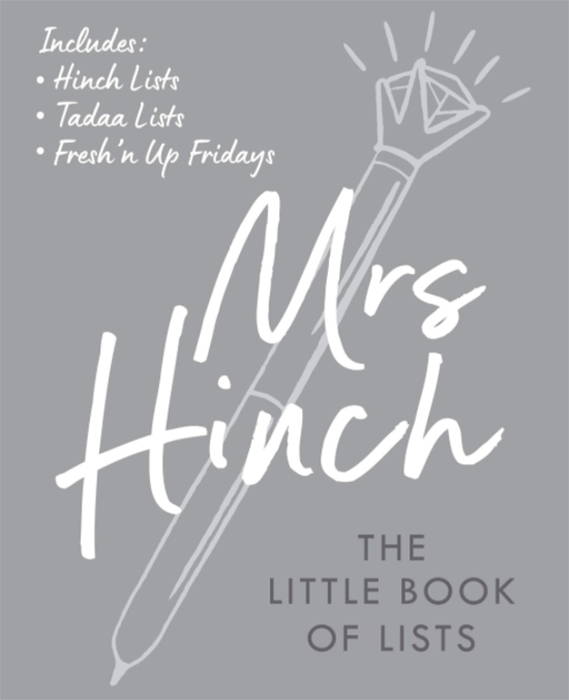 Mrs Hinch: The Little Book of Lists, £7.50, Amazon
1. SET GOALS FOR YOURSELF
Productivity is about progress, by setting regular daily or weekly goals we can prioritise what's really important without feeling overwhelmed or overstretched.
2. LEARN SOMETHING / TAKE A COURSE
If you're off work or working from home, learning something new is a great way to fill up your spare time and keep you focused on something. You could learn a new language, play the instrument you've always wanted to use or take a course that will help build your career.
3. LISTEN TO A PODCAST
Whether you're looking for something to boost your mood or expand your mind, podcasts are a great way to spend your time. You can listen to them while you're on the move or your daily exercise.
4. GET READING
A great way to engage your brain is to get reading. There are endless benefits to reading and such a range of things to get indulged in.
5. GET COOKING AND BAKING
Cooking and baking are something that took over in the first lockdown, so why don't you learn new recipes to get you engaged? Get prepared for the first dinner party that you're allowed to have once lockdown is finished.
6. GET FIT
Are you missing the gym? Working out at home can be just as beneficial for both your body and mind. If you're feeling added stress, 30 mins of exercise can really help to clear your mind. You can join live classes or check out YouTube videos to get you inspired.
7. GET GARDENING
Sick of staying indoors? Venture outside and get creative with your garden. Transform your outdoor area into a tranquil space to escape.
Where The Crawdads Sing, by Delia Owens, £7.49, Waterstones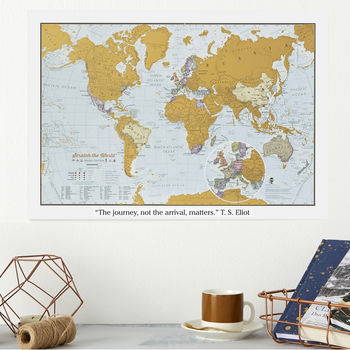 Personalised Scratch The World Maps, £15,75, Not On The High Street
8. UPCYCLE YOUR FURNITURE
Bored of your furniture? This is a sign for you to bring life back into your home. Why not try a spot of DIY and transform those tired piece of furniture into something your friends will be jealous of.
9. WASH YOUR MAKE-UP BRUSHES
I know this sounds so simple, but washing your make-up brushes is a relaxing task. This will also improve the way you apply your make us as it avoids makeup streaks and patches by painting your face with a smoother, more streamlined brush.
10. MAKE A BUCKET LIST
Think positive and look ahead to sunnier days by making a bucket list. Look forward to the exciting times by pre-planning those days out. Looking to travel more? These scratch-off maps are perfect for planning your next adventure post COVID-19.  
---
---
RELATED ARTICLES
Enjoyed reading this article? You may also like:
---