Eight Decades of Style
Fashion | People | Lifestyle | Video
---
OM ZINE
New OM Zine Out Now!

Queen Elizabeth II has had many a personal designer over her impressive 70 year reign, all of which have designed iconic pieces which matched her majesty's perfectly with sophistication and grace. We have collated below her main designer evolution over the years, showcasing her wonderful and timeless style
---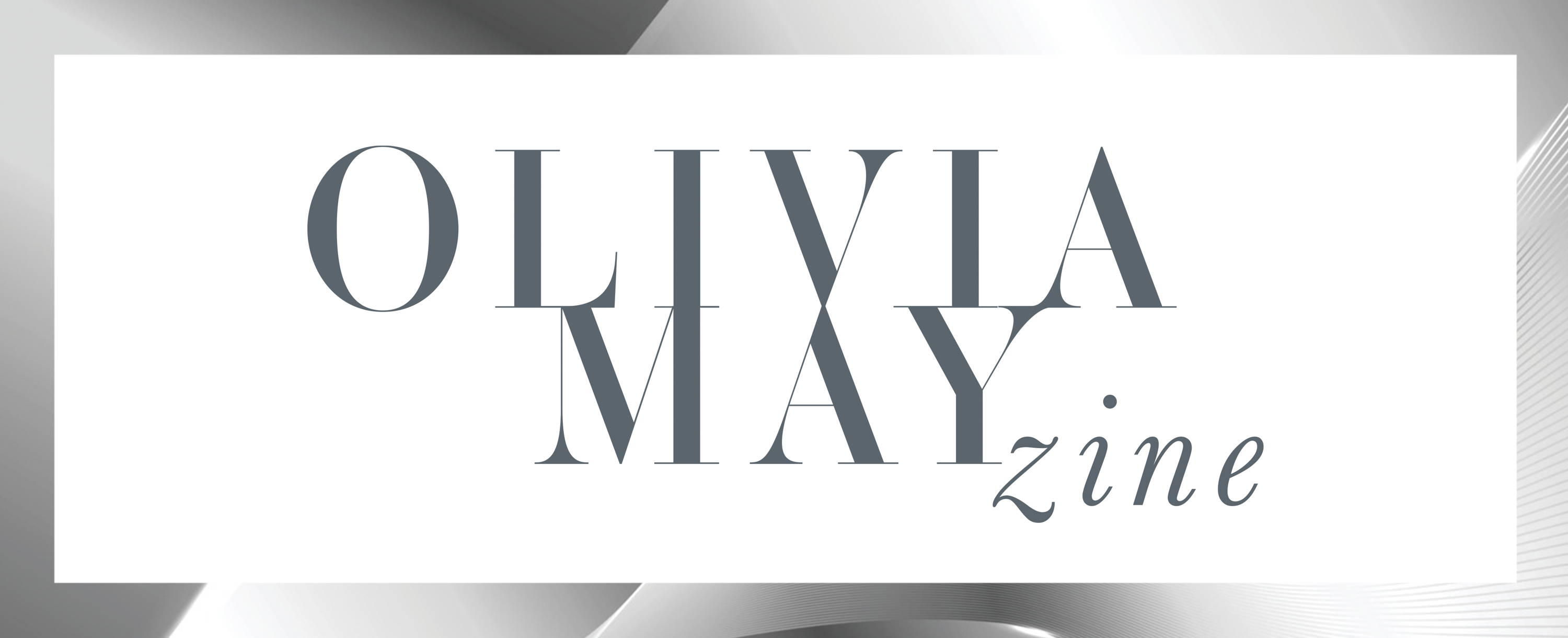 ---
What's inside...
Platinum Jubilee Special Edition

1950s- Sir Norman Hartnell
Hartnell was asked by Queen Elizabeth II to design her 1953 Coronation dress. Many versions were sketched by Hartnell and his new assistant Ian Thomas. These were then discussed with the Queen. The complicated construction of the supporting undergarments and frustrating hours of work involved were described by Hartnell in his autobiography; the weight of the dress made it difficult to achieve a perfect balance and lend a gentle, forward swaying motion. In addition, Hartnell designed the accompanying dresses worn by the Queen's Maids of Honour and those of all major Royal ladies in attendance, creating the necessary theatrical tableaux in Westminster Abbey.
Photograph of Norman Hartnell, by Dorothy Wilding, mid-20th century, UK. Museum no. S.1582-2015. © Victoria and Albert Museum, London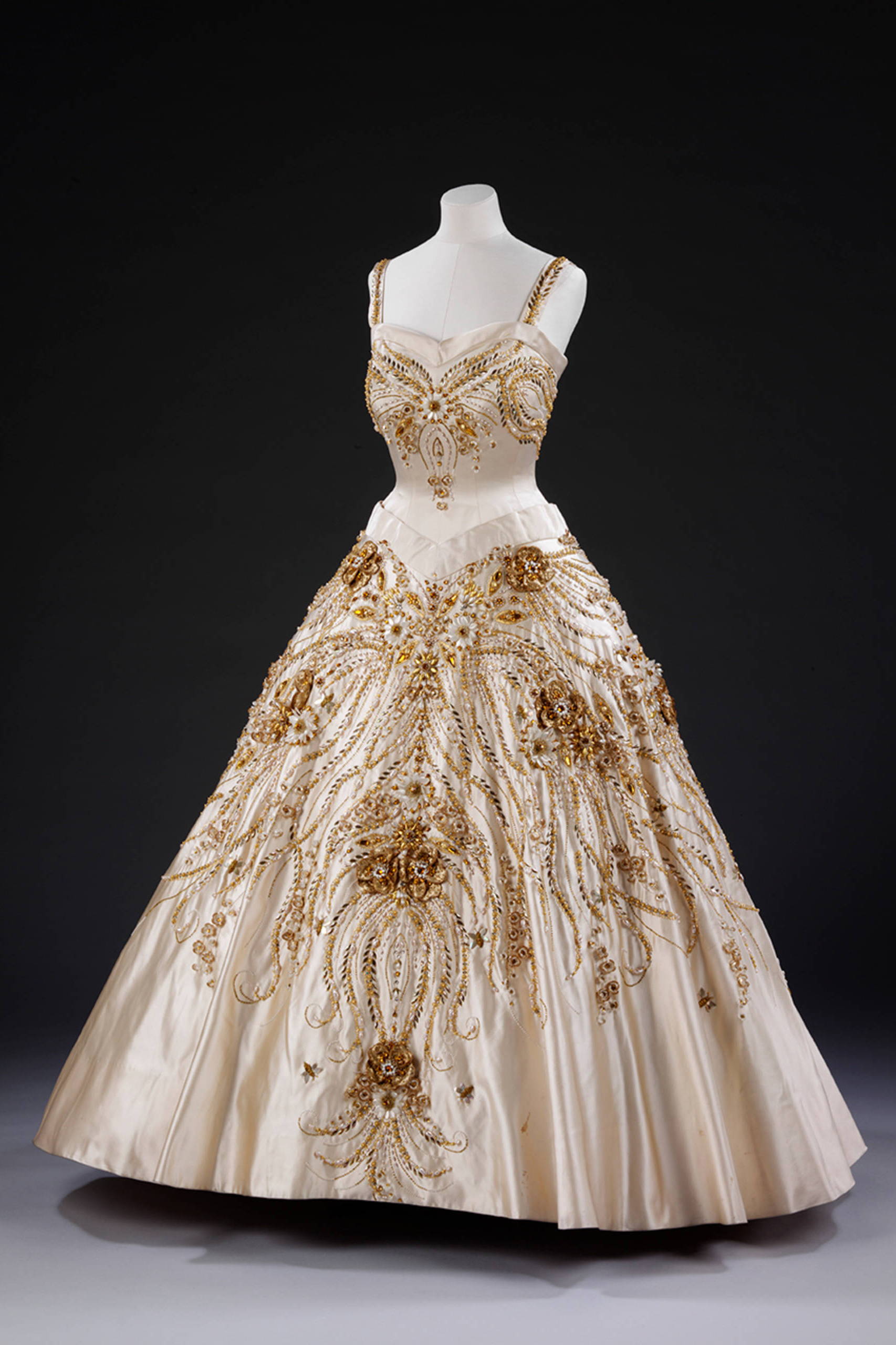 The Flowers of the Fields of France, evening dress worn by Queen Elizabeth II on a state visit to Paris, by Norman Hartnell, 1957, England. Museum no. T.264-1974. © Victoria and Albert Museum, London
Amies is best known to the British public for his work for Queen Elizabeth II. The association began in 1950, when Amies made several outfits for the then-Princess Elizabeth's royal tour of Canada. In 1955, the queen appointed him as one of her three official dressmakers. He established the monarch's crisp, understated style of dress. "I don't think she feels clothes which are too chic are exactly very friendly," he told one fashion editor. "The Queen's attitude is that she must always dress for the occasion".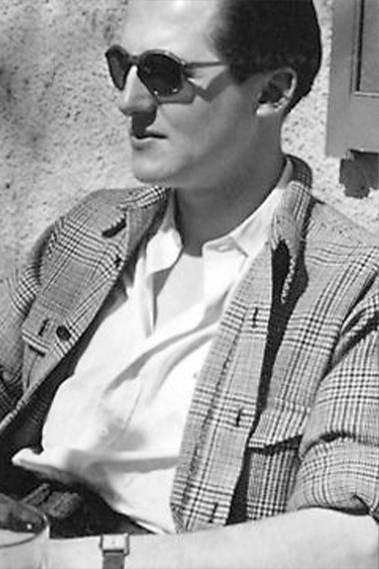 Edwin Hardy Amies on holiday in Cannes in 1939. - Image Credit: Archant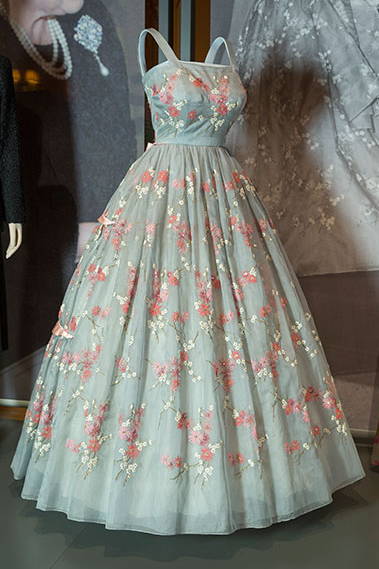 Hardy Amies Design 1959. Image https://twitter.com/vickyhaddock/status/1284160796164063234?lang=zh-Hant
Ian Thomas is most well known for having been the Queen's dress designer for over 20 years until his early death in 1992. Born in Oxford in 1929, he went onto study fashion at Oxford College of Art. On graduating in 1952, he worked as an assistant designer to Norman Hartnell, where he worked on Queen Elizabeth II's coronation robes. After 17 years working for Hartnell, Thomas opened his own couture business in Lowndes Street, Belgravia, in 1969. Under his own label he dressed many members of the royal family.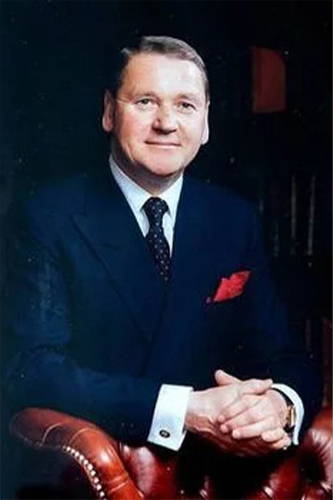 Ian Thomas and his home that held a treasure trove of memorabilia (Image: BNPS)
Royal Collection Trust / © Her Majesty Queen Elizabeth II 2022
https://www.rct.uk/collection/themes/exhibitions/fashioning-a-reign/windsor-castle/evening-gown-0
2000s-Present- Angela Kelly
She first began working for the Queen after gaining employment as The Queen's Dresser following an interview at Windsor Castle in 1994. She is responsible for the Queen's clothes, jewellery, and insignia. She researches the venues for royal visits as well as the significance of different colours, in order to create appropriate outfits for the monarch. In 2019, Mrs Kelly announced that The Queen will only wear faux-furs.
Trusted aide: Angela Kelly. Credit: HarperCollins/HarperCollins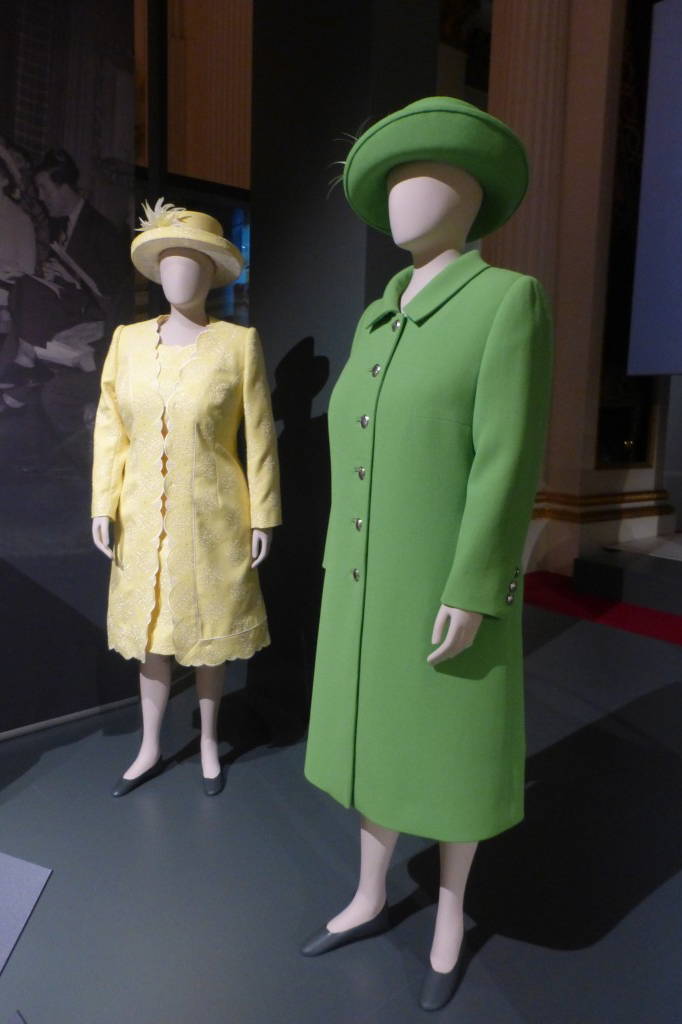 2006 and 2016 ensembles designed by Angela Kelly. Image Credit- Elizabeth Hawksley July 31, 2016
---
---
---
RELATED ARTICLES
Enjoyed reading this article? You may also like;
---
---