Celebrity Style Steals
Fashion | People | Lifestyle | Video
---
---
STYLE GUIDE
Celebrity Style Steals
Fashion inspiration doesn't just have to come from the catwalks! Celebrity styling has become the new inspiration for style secrets. We often look up to them as a way to indulge in new trends, such as colours or silhouettes, and to switch up your wardrobe. Maybe there are pieces in your wardrobe that you haven't worn in a while that have come back in trend. The celebrities's stylists take inspiration from trends and catwalks and bring a more subtle approach to their street styles. It's beneficial to take the stylists's tricks and ideas to dress in super-chic outfits!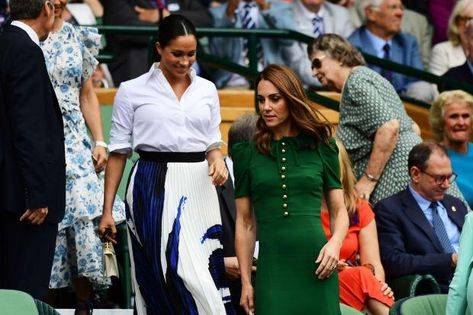 HAILEY BIEBER - COSY CASUALS
Off-duty styling works wonders for your casual looks. Hailey Bieber has styled her knitted cardigan as a top style to show the versatility of the piece. A pair of blue jeans is essential in your wardrobe and can be styled with ease.
For accessories, introduce a shoulder bag and chunky jewellery to add beautiful details to the outfit. Depending on the seasonal weather, adding sandals brings an effortless style, while adding heels will enhance the look for the perfect smart casual outfit.
---
KATE MIDDLETON - SOPHISTICATED STRIPES
Kate Middleton has become one of the most influential style icons since she's became a royal. Her sophisticated styling has become effortless and fashion forward.
With this look, she has taken the classic tailored trousers to another level and styled them with a stripe print top. This brings a subtle but on-trend look. Adding a pop of colour with a red clutch bring true beauty and impact to the outfit.
Our picks are Niu's stripe blouse, tucked into Malloni's tailored trousers and their red clutch bag (that can also be styled as a cross over bag).
---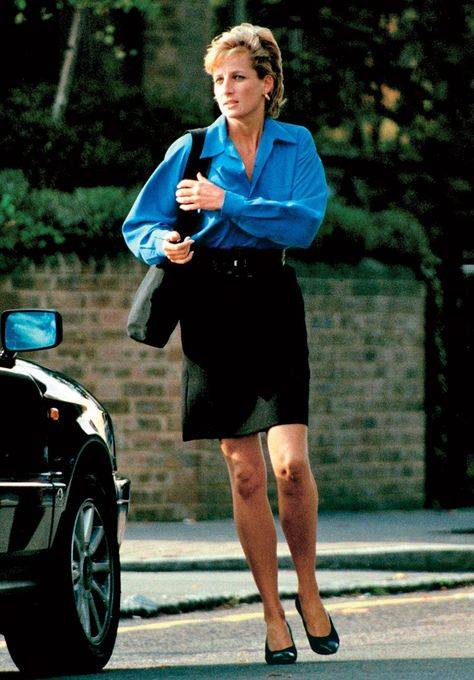 PRINCESS DIANA - WORKWEAR CHIC
One of the biggest style icons of the noughties! Princess Diana created timeless looks that are perfect for any occasion, In this look, she brought workwear chic to a new style. Using a vibrant shirt/blouse uplifted the classic pencil skirt to bring an eye-catching outfit.
We have styled Maliparmi's lightweight blouse with Oblique Creations's pencil skirt and Malloni's shoulder bag. Adding a belt around the waist will create a beautiful silhouette.
VICTORIA BECKHAM - SMART TAILORING
Victoria Beckham is known for her beautiful styling, especially with her own fashion brand. Her wardrobe is brimming with smart separates, and she is nothing short of a modern style icon. Her approach to fashion can be summed up as minimal chic.
Here, she has upgraded the classic white shirt by styling it with a pleated midi skirt. Embracing this season's textured crush: the pleated skirt. It's an iconic piece that can be styled with trainers or heels. Pleats are perfect for all year round styling.
We have styled Rundholz Mainline's panelled shirt with Maliparmi's silk printed pleated skirt. Layering ICandi Rocks's delicate jewellery adds to the little details of the skirt.
---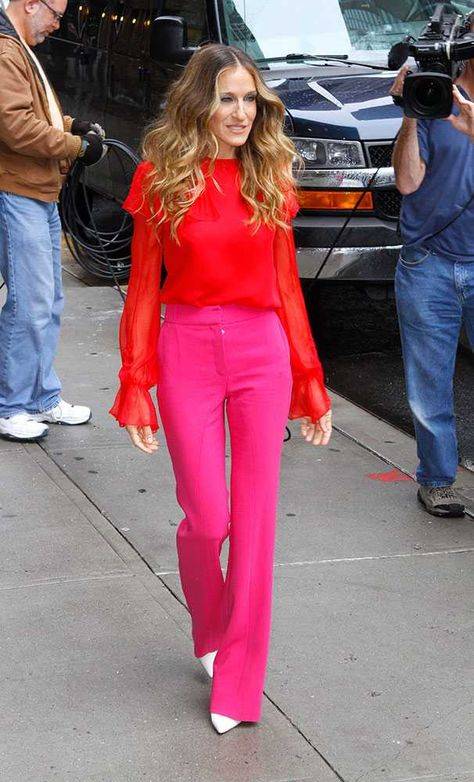 SARAH JESSICA PARKER - SWEETHEART TONES
Sarah Jessica Parker is known for her vibrant and clashing outfits that just work beautifully! Whether it's stand-out tones or eye-catching prints, she is playful with her looks. She goes beyond function and dresses for her personality and aesthetic pleasure.
Whoever said that you should never wear red and pink together on days other than Valentines simply doesn't know what they're talking about. Here, she has styled a lightweight blouse with tailored trousers to bring a beautiful combination.
We have styled Alquema's pleated blouse with Maliparmi's tailored trousers and Malloni's white heels for an on-trend look.
---
---
RELATED ARTICLES
Enjoyed reading this article? You may also like:
---