Best London Fashion Moments
Fashion | People | Lifestyle | Video
---
---
STYLE GUIDE
Best London Fashion Moments
For London Fashion Week's bright young stars, the current virtual platform was a licence to let their creativity run wild. This season's shows kickstarted on 19th February, ending on 23rd February. With England still in lockdown, the BFC's digital schedule ensures as many people as possible will be able to view designers' latest collections from the comfort of their homes, while also delivering a global audience to creatives showcasing their work.
It's slightly strange not seeing the shows in full force, however there will be plenty of show stopping pieces that are truly on trend.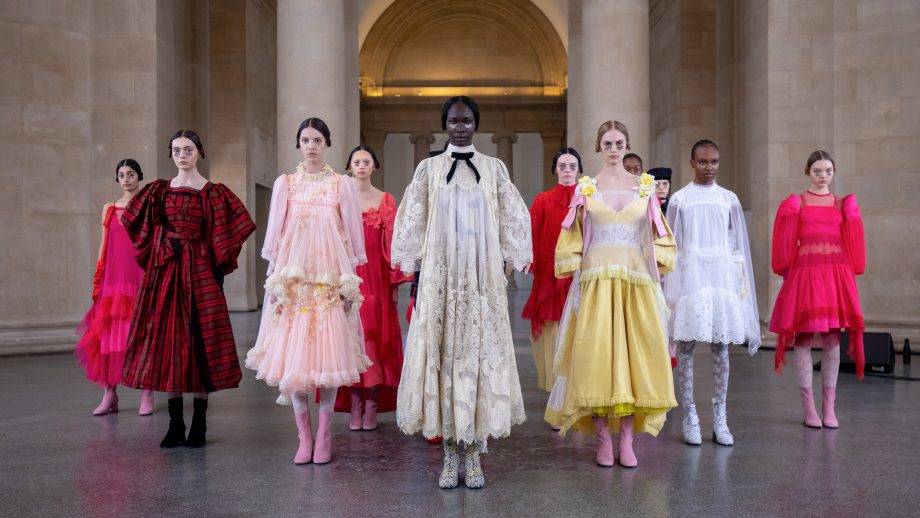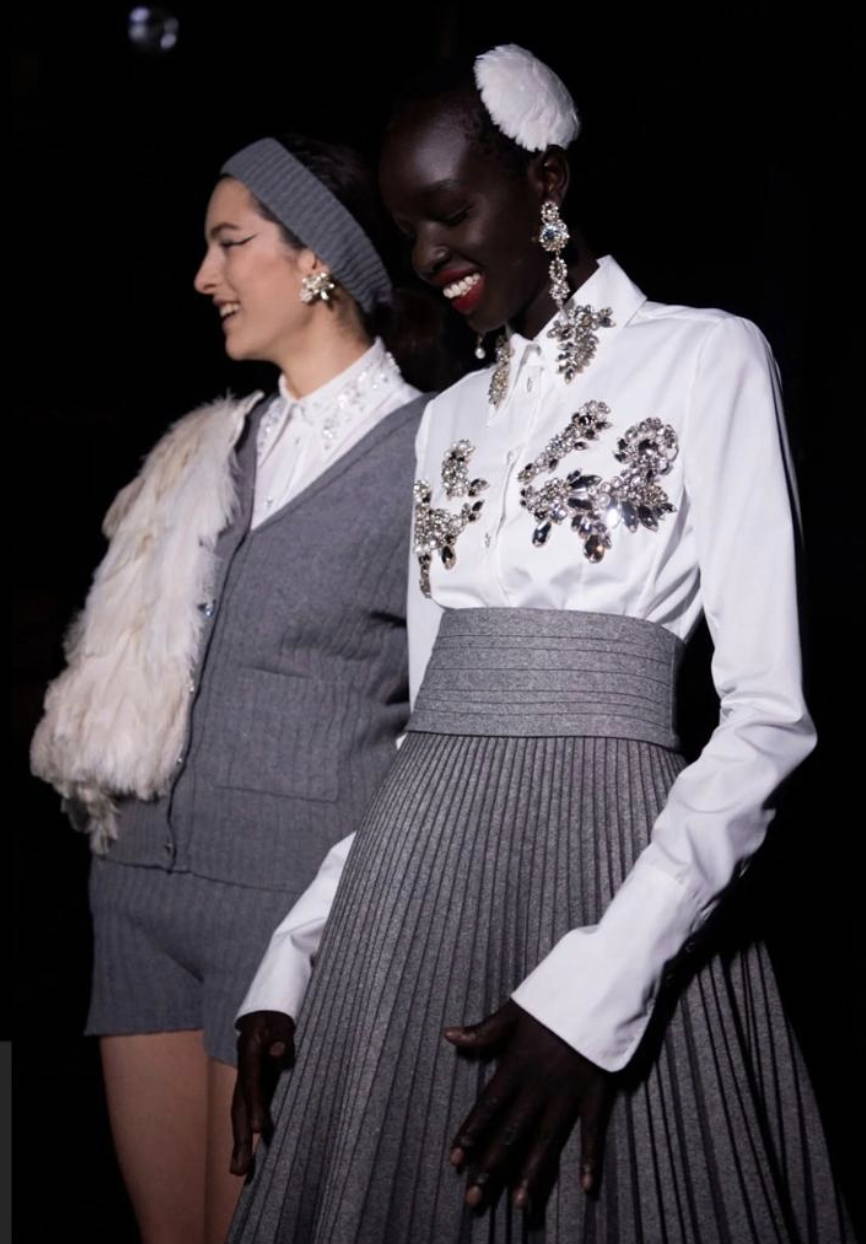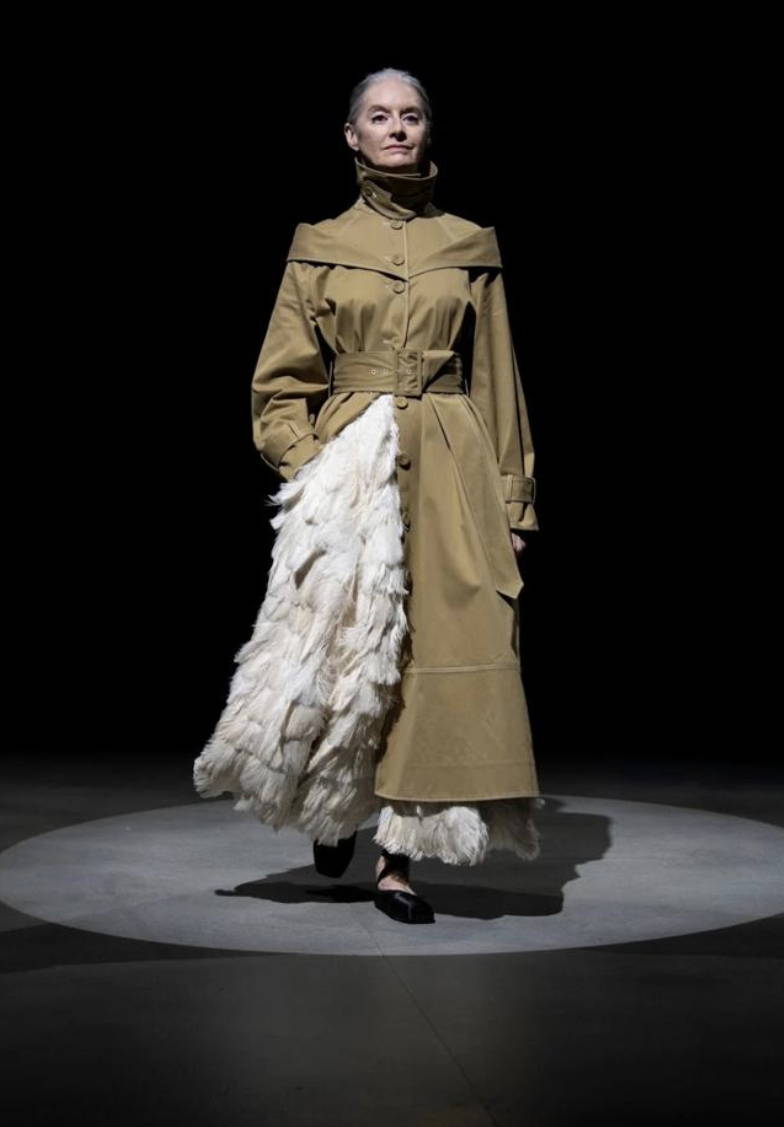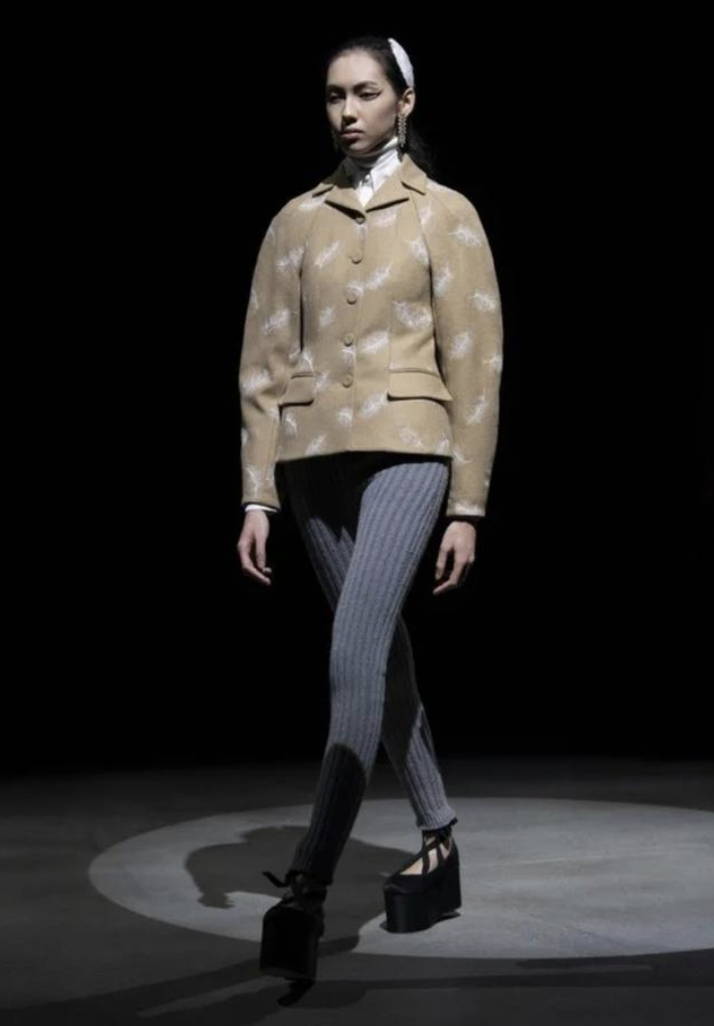 "For autumn/winter 2021, Erdem is at the ballet. We are in the wings, that liminal space between onstage and offstage, observing dancers criss-crossing over the mental and physical threshold to perform, moving from private to public and back again in a beat, a breath and the stretching or tensing of a limb."
The designer's love and admiration of the ballet is no secret with Moralioglu collaborating with the Royal Ballet in 2018 and continuing to be inspired by the practice.
---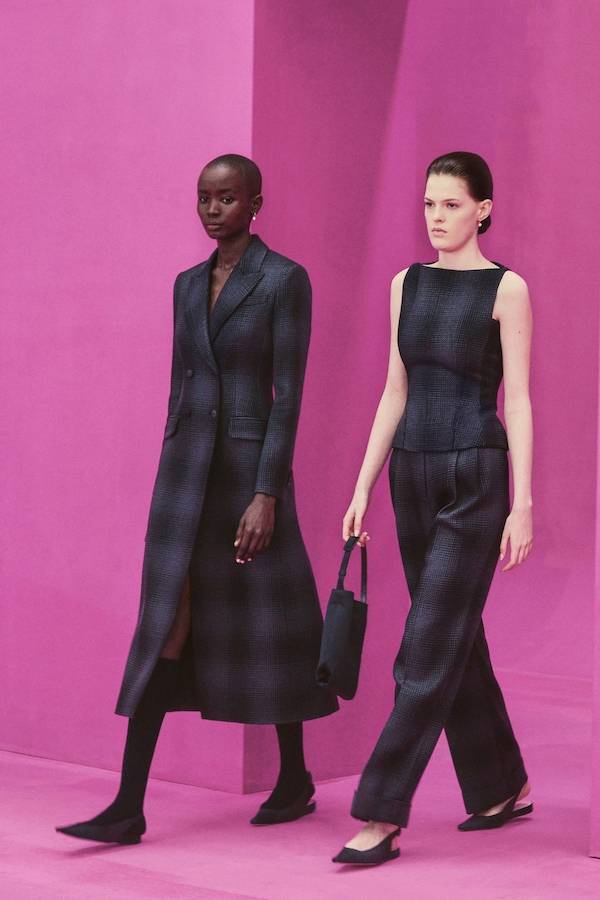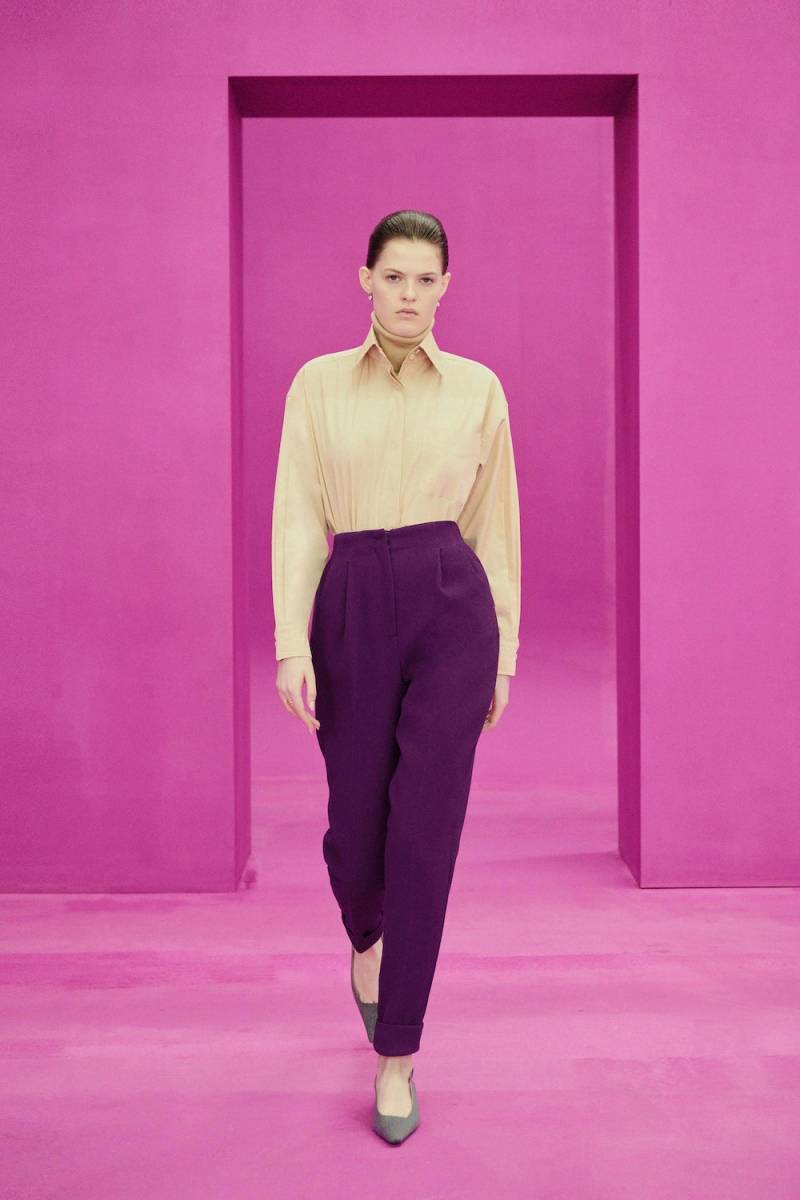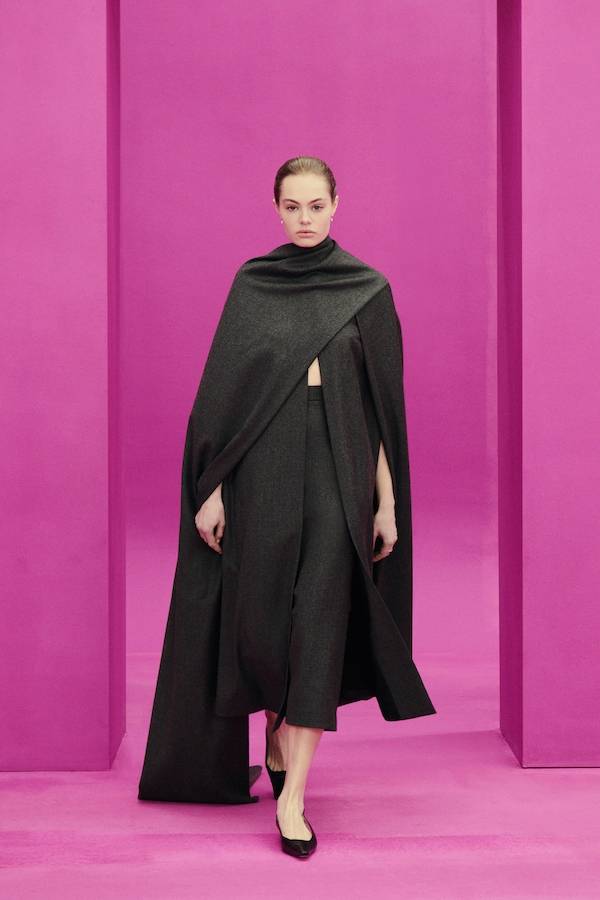 Cinema served as the inspiration for Emilia Wickstead this season, who looked at women framed by their interior surroundings within three films: Teorema (1968) by Pier Paolo Pasolini, I am Love (2009) by Luca Guadagnino and Rear Window (1954) by Alfred Hitchcock.
"Our heroine is at the precipice of discovery and transformation. One world is ending, and another is beginning. There is an energy to the season, an atmosphere of anticipation and confidence. A welcome quickening of pace."
---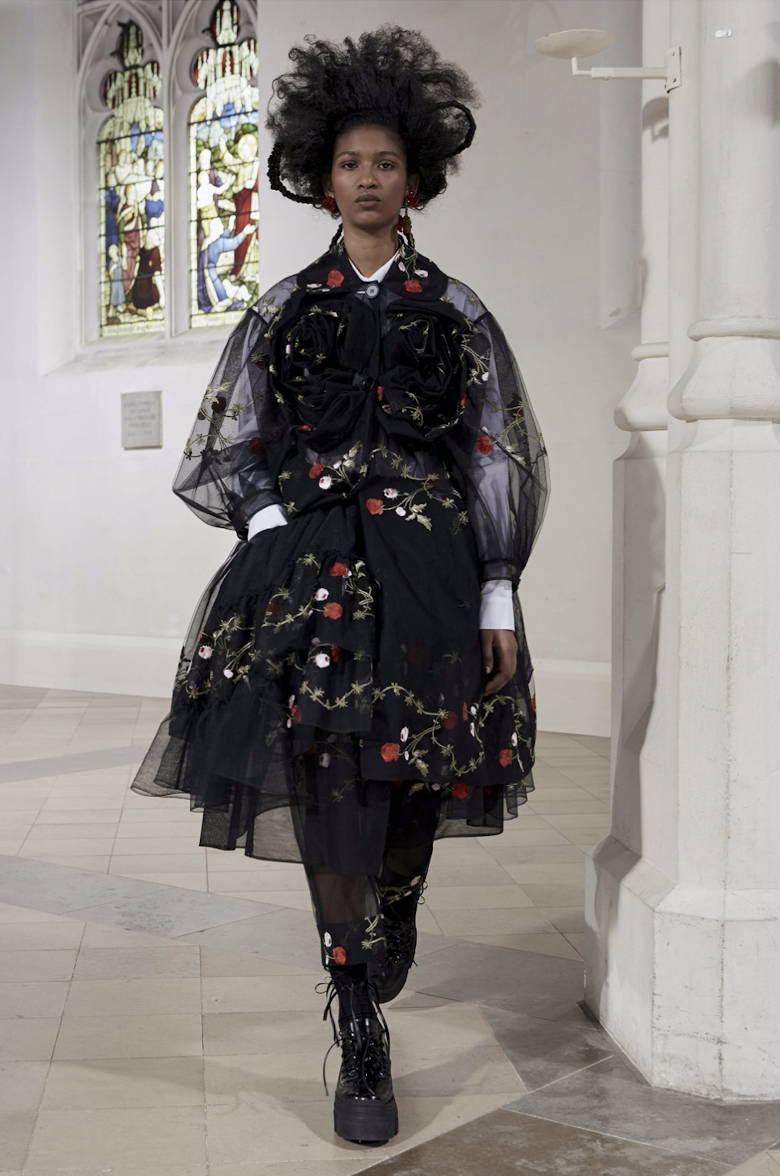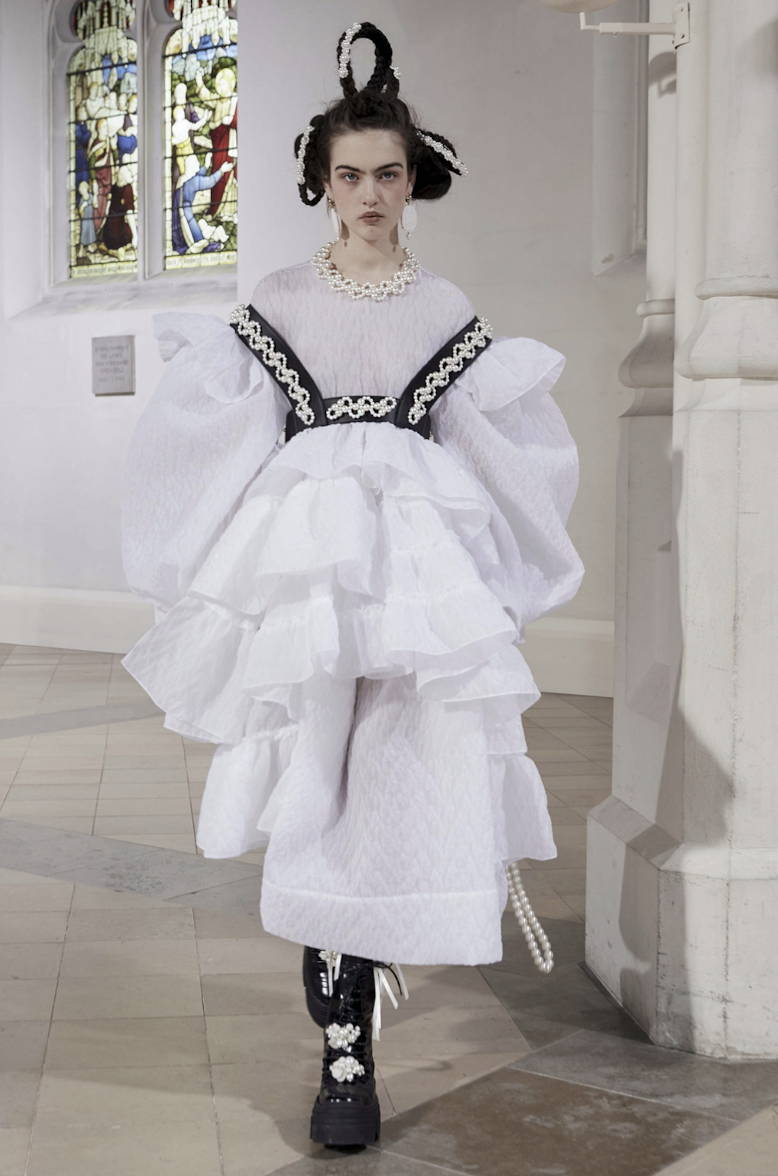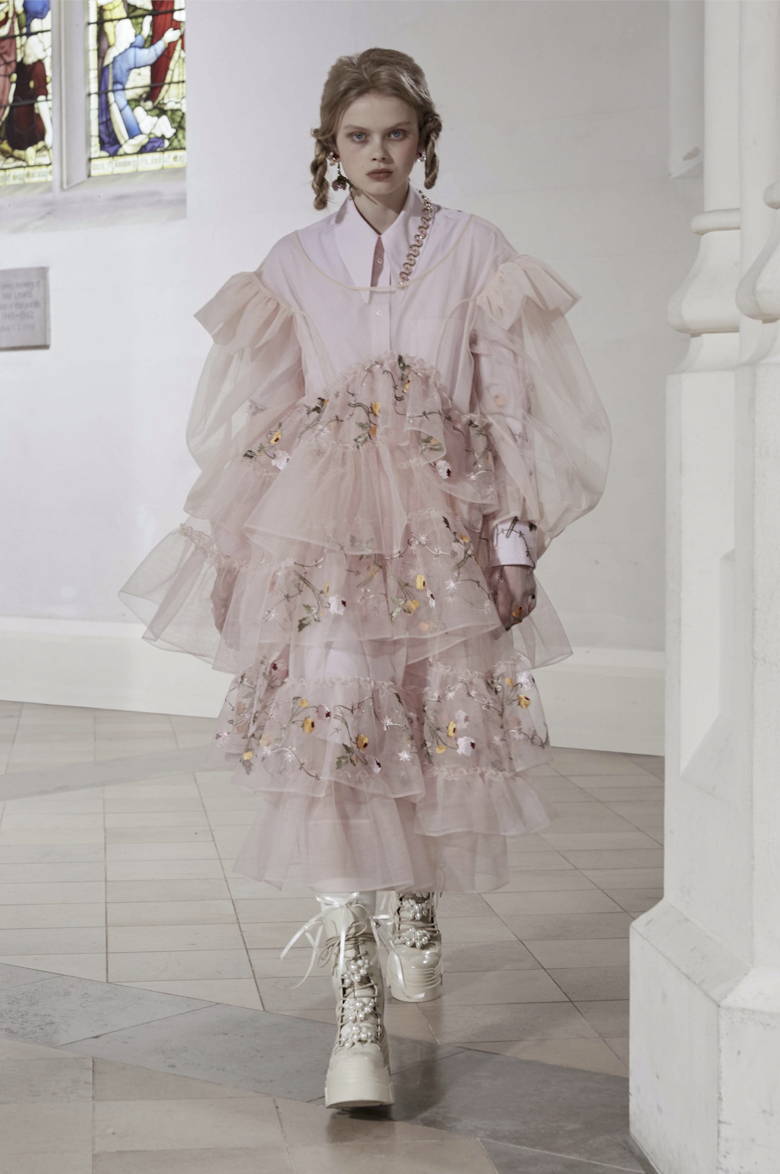 "The winter roses. Clarity and identity, precise, stronger, signature," were some of the words Simone Rocha used to describe the inspiration behind her autumn/winter 2021 collection, which was presented via an audience-free catwalk show this afternoon in London.
The designer's trademark embroidery, tulle and feminine shirting were paired with black leather and lace in a collection that the designer described in her show notes as her take on "thinking of clothes in a protective and practical way".
---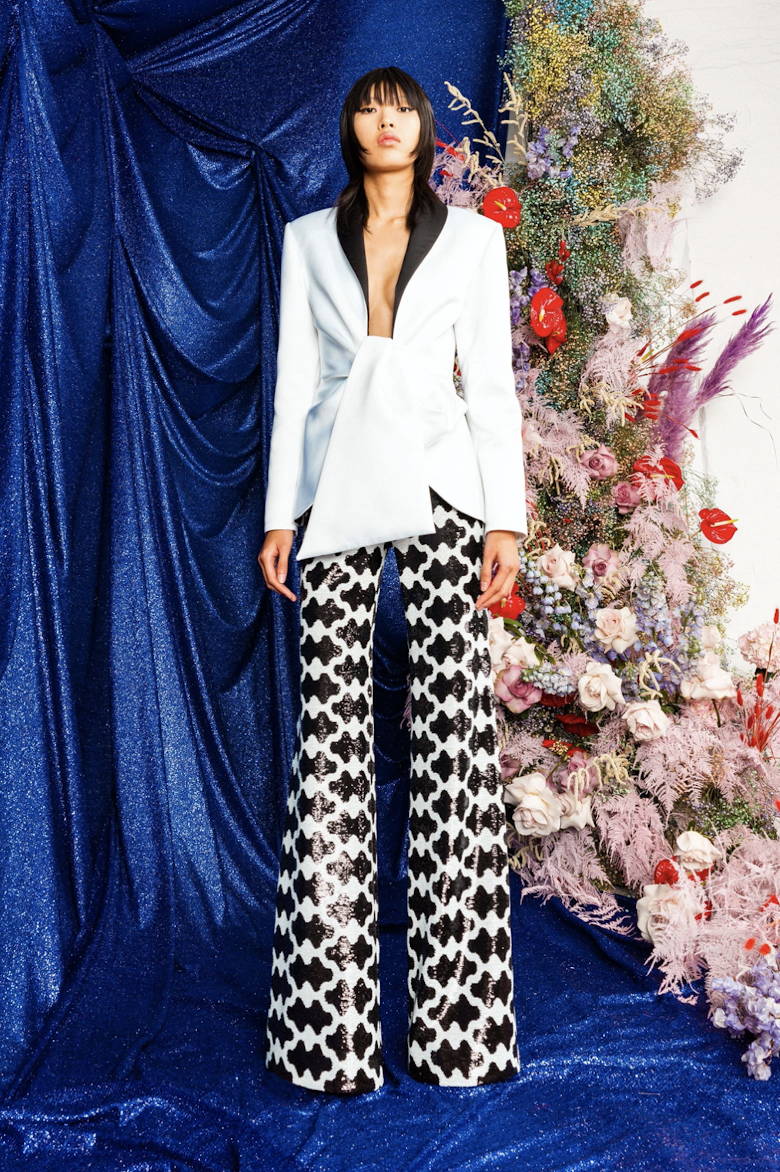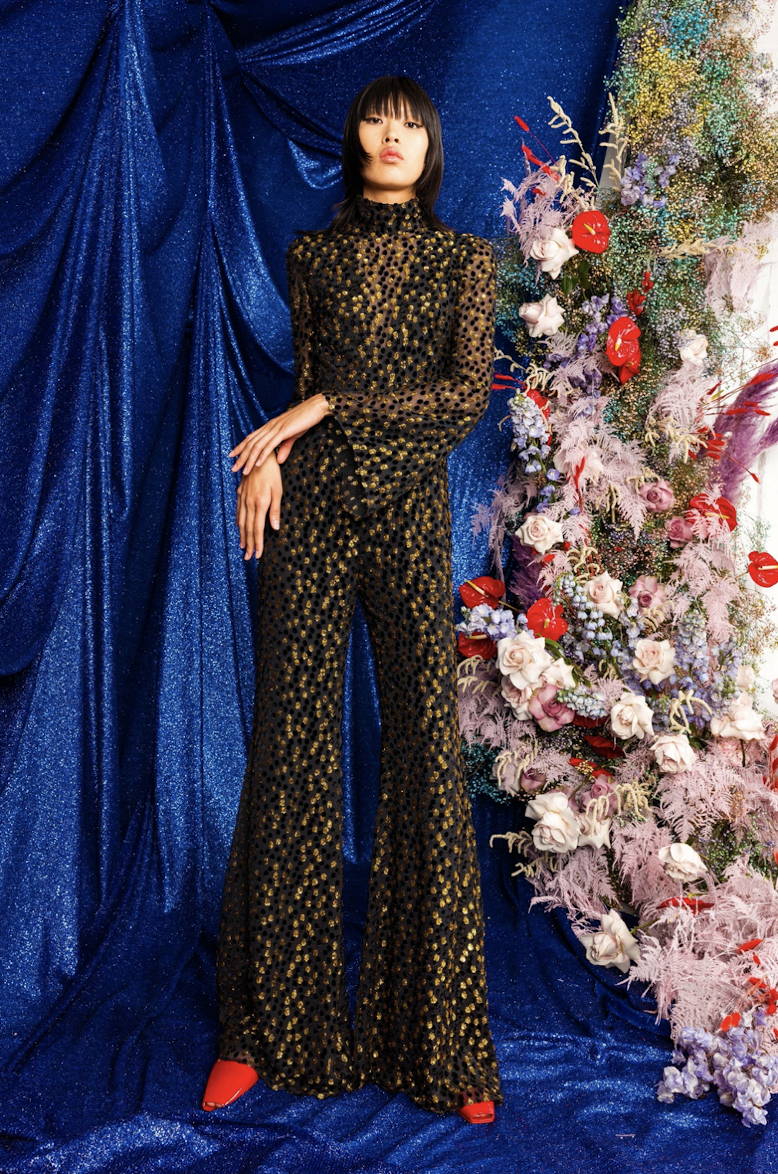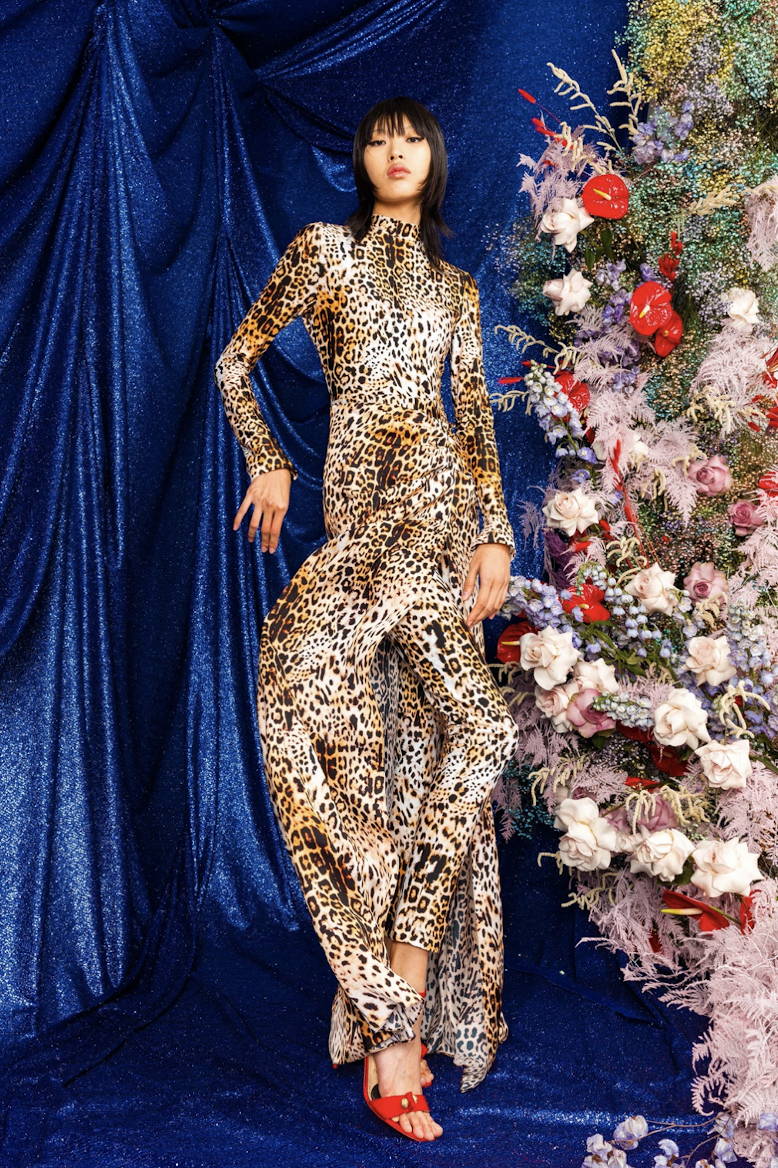 Halpern's optimism was clear to see in the striking printed sequinned pieces, eccentric leopard prints, fun Sixties' boots, Seventies' jumpsuits and Eighties-inspired tailoring. And the collection may have been big and bold, but it presented in a pared-back way, with a photoshoot featuring beautiful floral installations by the Peckham-based florist Sage.
---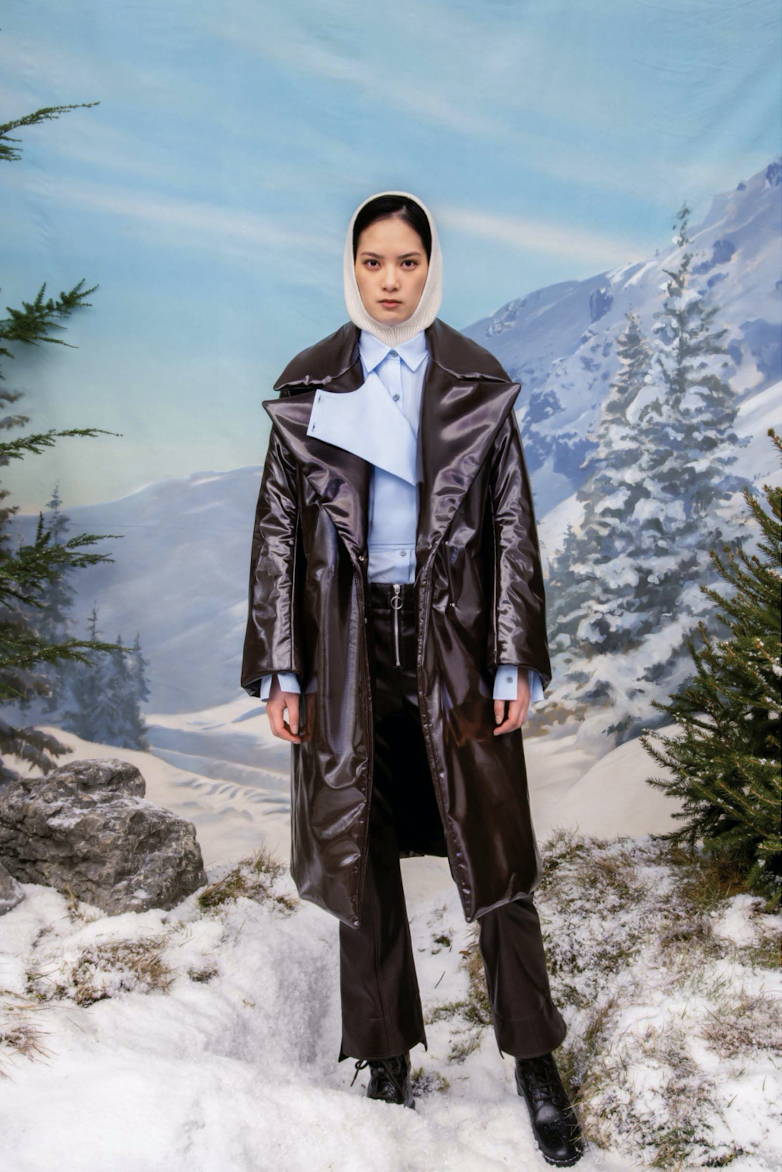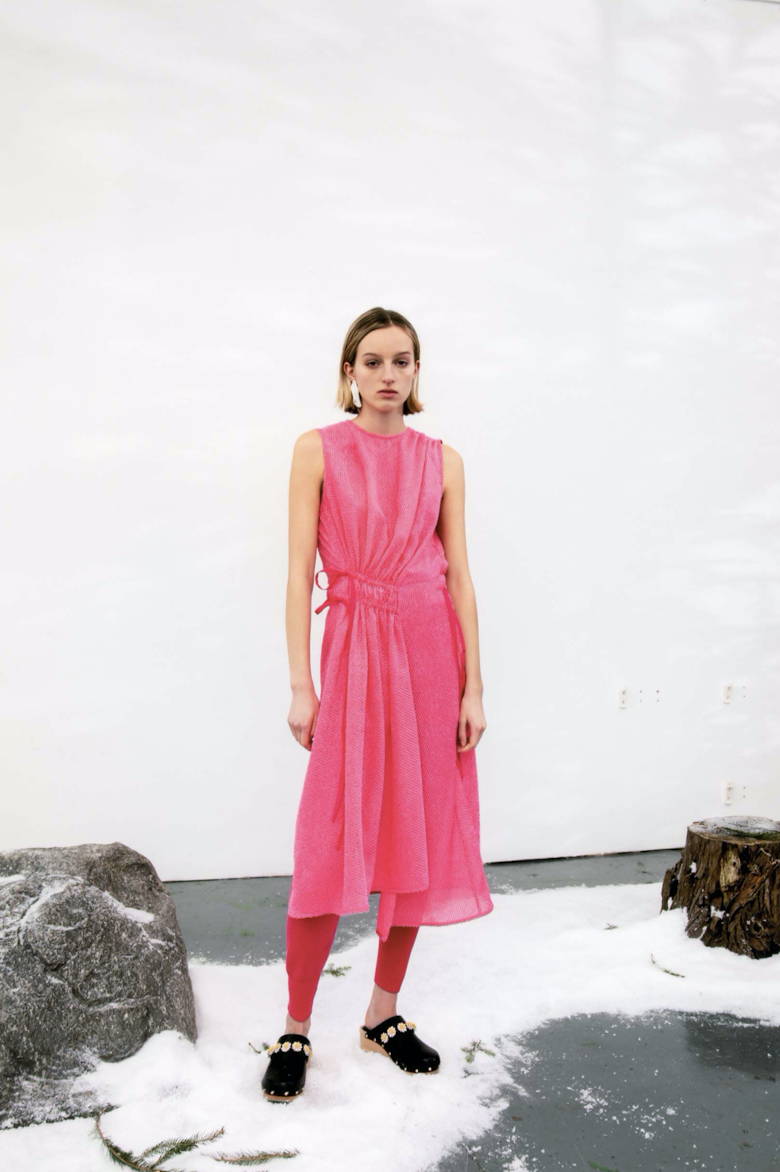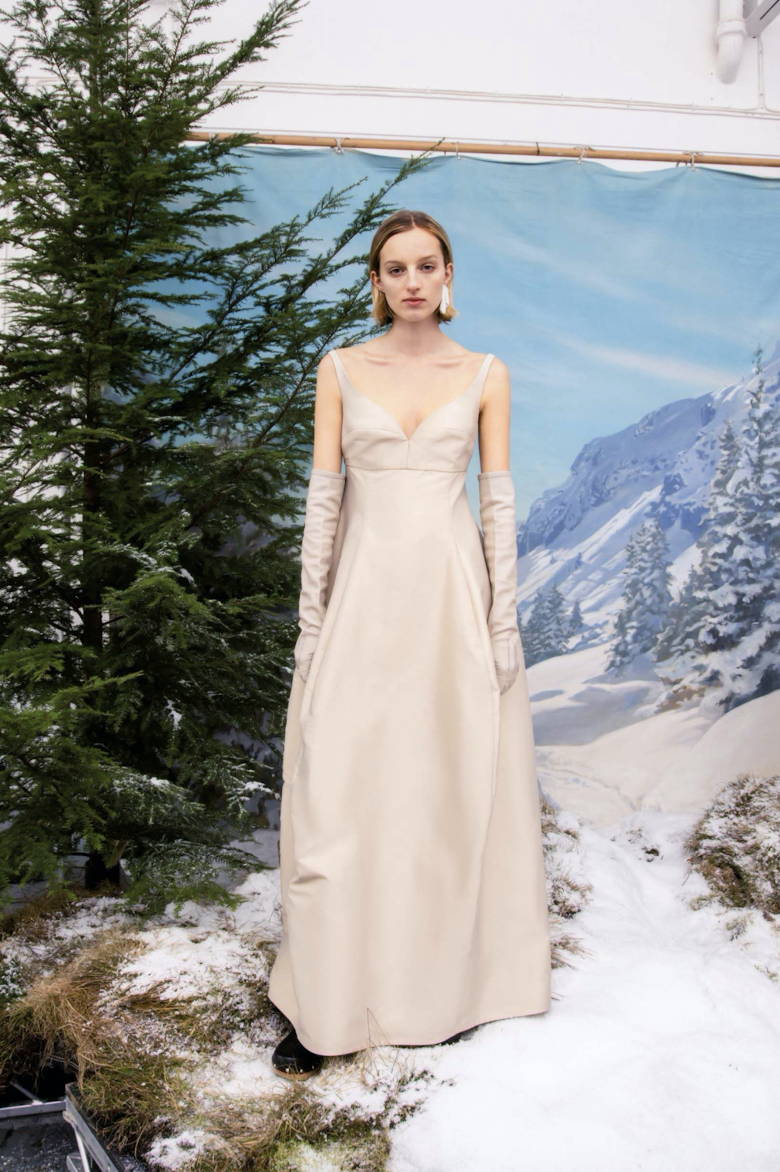 For his AW21 collection, designer Eudon Choi took us on an idyllic escape to the Swiss Alps, which came about as a result of his own ongoing desire for escapism, something which has become central to his creative process. The collection was all about a chic take on après ski, injecting some holiday glamour with a 1960s twist, inspired by Chalet Ariel, Elizabeth Taylor and Richard Burton's ski chalet in Gstaad, Switzerland.
---
---
RELATED ARTICLES
Enjoyed reading this article? You may also like:
---